Money Tips in Mexico - Don't Throw Your Money Away
Here are some great Money Tips for your Mexico Vacation so you don't throw your money away.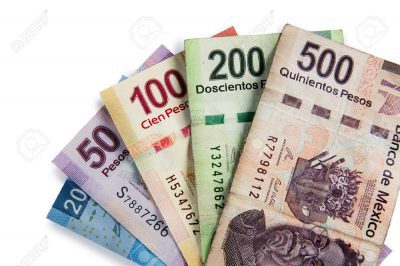 What is the best way to handle money when you vacation in Mexico? The key is to avoid the many ways you can throw money away, so we are writing these tips to rescue you from unnecessary expenses. First of all, it is generally not necessary to exchange money before you go.
Credit Cards
It will save you money if you make sure you have a Visa or Mastercard without a foreign transaction fee (see the table below). For most places, you can use credit cards.. Note, however, that not all places accept AMEX. In fact , we at MayanRental don't accept AMEX. due to the large expense to the seller (us !!)
Can I spend US Dollars?
Well..... yes. While it is true that you can pay with US dollars in most tourist locations, it is also true that you will lose a ton of cash doing that. With better places, you will lose 10% on every purchase. For not so nice retailers / restaurants, you could lose 20% or even more if you look gullible. So, if you plan to do things off the resort, it is always much better to have pesos. But be careful. You will tend to think of pesos as play money and lose track of how much you spent. As of now, 100 pesos equals 5 dollars, 200 pesos equals 10 dollars. This is not chicken feed.
Use the ATM
The best way to get pesos is from an ATM. If you are fortunate enough to have a user-friendly credit union, they will refund most of the fees. If you have a bank, you will lose some money to fees, but it is far better than exchanging at the resort or spending US dollars in Mexico. This is by far our best Money Tip for Mexico
Exchange at the Resort
If you simply go to the concierge and exchange money, you should just go to your balcony and throw some cash off. At least that way some of the staff will benefit, rather than the big resort corporation. That was a joke.
The Declining Peso
The good news, if you are Canadian or American, is that those $1000 US will buy 21,000 pesos, when 2 years ago it would have only bought 12,000. Our hearts do go out to our Mexican friends whose money is losing value. The least we can do is spend some money into their economy.
Sadness: Time to Go Home
One point. How do you exchange back your leftover pesos when you go home? No problem, just pay your final bill with the remaining peso and then finish off the rest with a credit card.
Summary
Estimated Money that you would lose getting $1000 worth of pesos.
Visa /Mastercard purchases Zero
Credit Union ATM zero to $15
Bank ATM $30
Credit Card w/ Foreign Transaction Fee $30
Exchange at the Resort $80 to $120
Spending US Dollars directly $100 to $150
So there you have it . Have a great vacation and and save using our Money Tips for Mexico !!