Restaurants in Playa del Carmen -Day Two and Three
Here are some restaurants we can recommend in Playa, but there are many more good ones.
Babes Restaurant is in a very casual setting on Calle 10 just west of 5th avenue. They serve various Asian style noodle dishes and they are a good option when you couldn't possibly stand another refried bean. We have only eaten here once, but the food quality was very good. Not the place for atmosphere.
Casa Mediterranea is old style Italian fare in a funky little alcove off 5th avenue. It is a great place that consistently shows up on various non-touristy travel sites. You have to look carefully. It is hidden away on the Caribbean side of 5th avenue between Calle 6 and Calle 8 across from Crush.
Casa Adela- We have heard this place frequently recommended for solid quality Mexican food. We have not had dinner here, but if the guacamole and margaritas are any indication, it should be pretty fabulous.
La Parilla - on a festive 2nd floor on the Caribbean side of fifth avenue serves quality Mexican food.
Casa del Agua - hey we can't eat everywhere, so we missed this one. It is down in the tackier cruise tourist area around Calle 2, but the décor and the menu both look very upscale and we will try it next trip. You can get a coupon for a free drink from the concierge at the Mayan.
Please leave a comment if you have eaten here !!
Aldea Corazon
This was highly recommended by the concierge. It is Mexican food done with a VERY nice flair. Once again, we didn't eat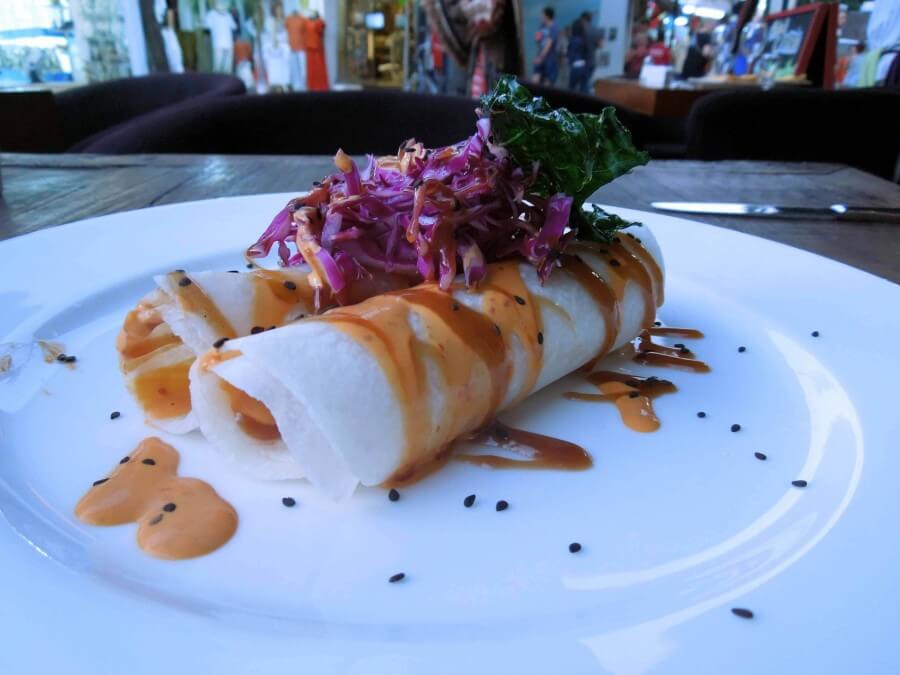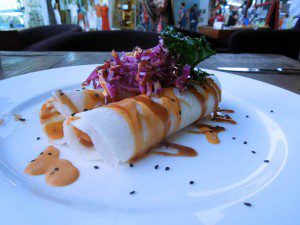 dinner hear, but we wish we had !! We got Jicama shrimp tacos. To our surprise, the jicama (pronounced Hee-ka-ma) wasn't in the tortilla, it WAS the tortilla. It must have been a huge jicama thinly sliced and filled with fried shrimp and flavorful sauce. FABULOUS!! The Aldara Mojito was also very good . My half-German wife seemed to enjoy her Dos Equis, which more available on this side of Mexico than in Puerto Vallarta. Located on fifth avenue between Calle 14 and 15.
Yaxche- unique and tasty Mayan cuisine. See our Yache restaurant review. https://www.funsunmexico.com/blog/yaxche/
Madre Tierra- high quality international cuisine. This is a long standing restaurant in Playa . https://www.funsunmexico.com/blog/madre-tierra-restaurant/
Media Luna https://www.funsunmexico.com/blog/cafe-luna/
If you are wondering why we haven't offered any negative reviews, it is because we check things out pretty well before we sit down. If you think we are not discriminating, check out our randomtravel.org blog , we have found plenty of places we didn't love very much.
PLEASE LEAVE COMMENTS OF OTHER RESTAURANTS YOU HAVE TRIED OR YOUR DISAGREEMENTS WITH OUR COMMENTS