Bird Festival Vallarta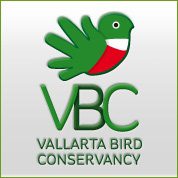 Does the flap of colorful wings make your heart flutter too? You need not be an environmentalist to appreciate the beauty of these winged wonders that flock the Banderas Bay region in Mexico in droves. The valley in itself is breathtaking with the surrounding deciduous tropical forests and the mountains…add to it over 300 bird species to admire! The bird sanctuary is bound to take your breath away whether you are a novice birder or more advanced.
The Vallarta Bird Conservancy is hosting the International Birding Festival at the Vallarta Botanical Gardens from the 6th to the 9th of March 2014. Be there to partake of the knowledge of renowned authorities on birding like Greg Homel and Alex Martinez. Nature walks with guides who take you through the natural habitat of birds is sure to be exciting not just for adults but kids as well. Imagine walking among the laughing gulls, marveling at the magnificence of birds like the blue footed Boobies and the Frigatebird and even having the privilege of spotting the endangered Green Macaw! This will be a once in a lifetime opportunity for bird lovers and those who just love nature alike.
The final day of the festival will witness a General Public Day which will be offering workshops and tours for kids above 12 in addition to adults. Learn at the bird identification workshop, enjoy a boating tour of El Salado as well as a tour of the Pitillal river. And if you thought that the festival only lasted these 4 days, well, the pre and post festival activities make this a long extravaganza for enthusiasts. All tours and workshops run from 28th of February to 5th of March and then again from the 10th to the 16th of March.
During the entire festival, be prepared to rub shoulders with the experts in the birding field. There will be a lot to look forward to with lectures and workshops with some of the most eminent bird experts like M. en C. Carlos Bonilla, publisher from Oaxaca on field guide on birds; Dr. William Trachtenberg, M.D., the Vice President of the Vallarta Bird Conservancy; Rodrigo Rodriguez, documentary film specialist as well as an accomplished photographer. There are so many more experts in the field that you will have the fortune of learning from during the festival.
To ensure you do not miss out on this amazing visual treat, log in to the official website today for registration for the festival/ General Public Day.
So be there and give wings to a whole new experience at the International Vallarta Birding Festival this year!  Send an Inquiry and we will try to get you accommodation for the week in the Mayan Resort.