Duty Free Shopping Tips
Gifts and Duty Free Shopping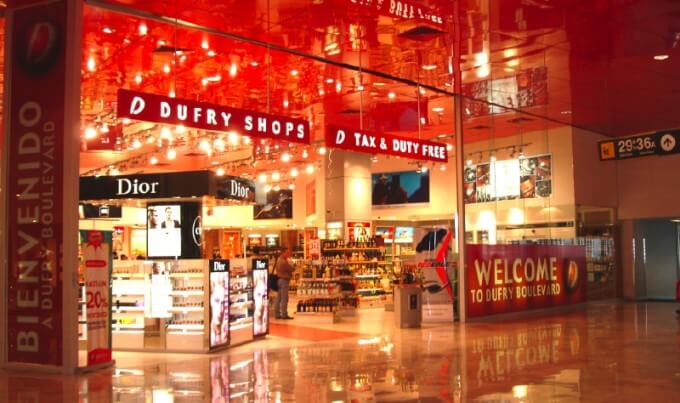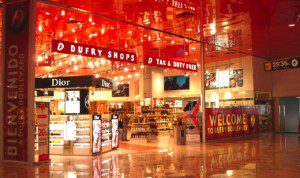 I went on a trip to Mexico in 2013 and visited a myriad of places. However, I will never forget Cozumel because that's where I found the heart shaped sea shell I had been searching for the entire trip. Whenever I look at that pink heart sitting on my night stand I think of the sandy beach and the exhilaration I felt while scuba diving for the first time.  Duty free shops on the way home can be a great place to get those souvenirs or gifts that you neglected because you were having so much fun. 
What is a duty free shop?
According to World Travel Guide, duty free shops are places where the government allows items to be exempt from certain import and sales taxes, meaning that you can save up to 50 percent on great items that are usually quite costly.  Duty free shops can be an especially good place to buy gifts because they are guaranteed to be meaningful and memory saturated, and you can get great bargains. 
For the best bargains, CNN's travel writer David Farley recommends comparing the price you would pay at home to the duty free price.  This means you should price some of your favorite items before you go on your trip to avoid being sucked in by all the glamorous displays.  Also, carefully take into account the exchange rate to help you understand what kind of deal you're actually getting. 
The easiest tip to remember is that the best deals are found on liquor and tobacco, where you can often save 25 to 50 %.  The best deals are likely to be for items that are produced in the country you are in.   For example, tequila in Mexico.
However, one caveat is that if you have a plane change on the way home, you may have to move the liquor to your checked bags due to the 3 ounce  liquid restrictions for carryons.  This could exceed your weight limits, so you may have to do like an Irish duty free salesman suggested to us  and "Throw the clothes and keep the whiskey"
Other possible savings include;
Fragrances & Cosmetics 15-20%

Luxury Gifts, Accessories and Watches 10-25%

Confections & Edibles 10-25%
However, I have often seen items for the same price as you can get at home, so be careful.
Where are duty free stores found?
Duty free shops can be found almost anywhere there are travelers: airports, cruises, ports and aboard international flights. To find out if your destination has duty free shops you can contact your airline, travel agency and even border patrol.
What are the limits and requirements for duty free shopping?
There are a few stipulations on the types of items and the quantity that can be brought back as well. Any American traveler over 18 can bring back a maximum of 200 cigarettes, 25 cigars or 200g of tobacco. The limit on spirits is 3L of liquor or 6L of wine.
According to Duty Free Americas there are a few things that are required for duty free shopping. The first is that you are traveling to a different country for at least 48 hours. Also, the purchases must be leaving the country you bought them in. American travelers can't bring back more than  US $800 worth of merchandise per person. For family members in the same household the limit is US $1,600 total.
Banned Items
Fortunately the completely banned items are pretty common sense. If you try to bring back narcotics, indecent images of children, live species of predatory fish, firearms, ammunition, historical artefacts or used clothing that isn't part of your personal luggage, they will be confiscated and you may be detained. But of course, none of our guests would be doing such things.