Festival Gourmet Internacional de Puerto Vallarta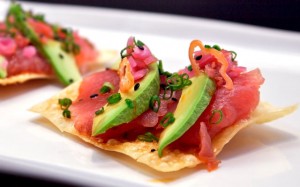 Most people travel to Puerto Vallarta for sun, beaches and relaxation. Many are not aware that Puerto Vallarta is also a culinary destination. Visitors to the area can get a "taste" of Puerto Vallarta's finest food and drinks at the Festival Gourmet Internacional de Puerto Vallarta, a 10-day event typically held in November.
Local Puerto Vallarta chefs and restaurants participate in this annual festival, along with more than 20 guest chefs from renowned restaurants all over the world. Activities include tequila tastings, wine tastings, cooking classes and special menus at participating local venues. Thousands of people have flocked to this event for almost 20 years.
The Festival Gourmet Internacional kicks off with an inaugural cocktail event to introduce the visiting chefs. Throughout the 10 days, attendees can participate in a Mariachi brunch, chef's table events, winemaker dinners and a final gala featuring a fireworks show.
To the disappointment of many thirsty visitors, Puerto Vallarta no longer hosts an annual tequila festival. However, the Festival Gourmet Internacional is the next best thing for tequila aficionados, offering many opportunities for guests to sample this specialty of the region.
For those who want to savor the true flavors of Mexico this is a can't-miss event! Tickets go quickly, so make your reservations early.
Image courtesy of www.pvguide.org.