Los Cabos 2016
Once we stopped hyperventilating from our missed flights and various stand by experiences, we found our car rental guy with his enormous Suburban (there are six of us, five from Michigan and one from Seattle) and headed into town. Driving in Cabo is not too intense , since everyon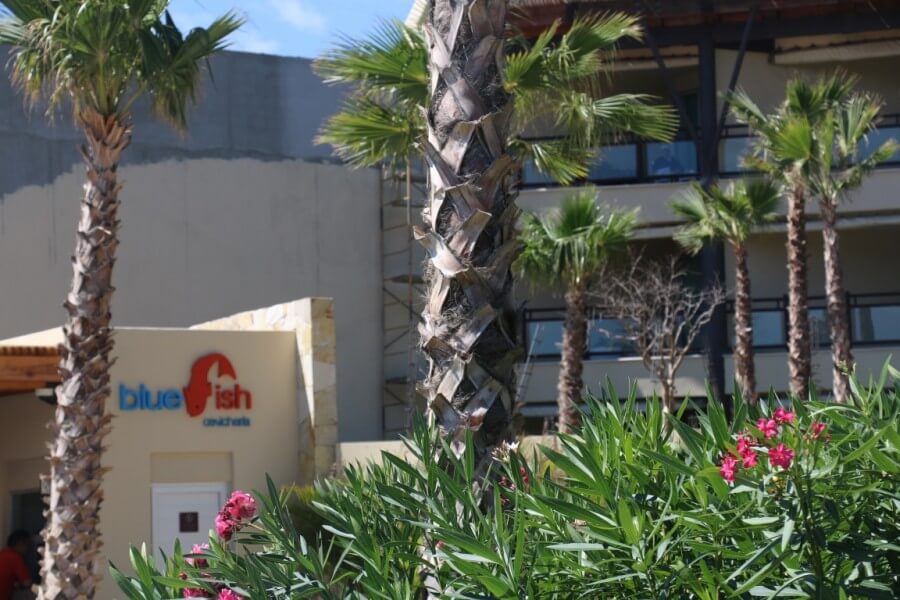 e seems to be amazingly polite drivers. However, if you miss you option on a round about you will likely end up going a mile or two before the opportunity to turn around comes along. And if you miss that option……. Kind of annoying until you get used to it.
Finally we arrived , looked around, took a deep breath and said welcome to Grand Mayan Los Cabos. We decided not to try and go anywhere further to eat after a long , harrowing trip, so we ate at the Blue Fish restaurant, poolside at the resort. I love their Peruvian ceviche (pronounced sa-vee-chay) with the accent on the middle syllable. It was the end of the day , the kitchen was closing and the nachos , were not so fabulous. But hey we are in paradise, so no complaining.
We finished the day with a trip to Mega super market for Coffee (we always recommend Garat brand) half and half and some Gin , Tonic and Tequila. I have decided to dedicate myself to developing the perfect Cadillac Margarita this week, so we bought Grand Marnier instead of triple sec , a bag of limes and some orange juice (more on that in a later post) We also picked up some bread, peanut butter, yogurt and jam for breakfasts.
The spectacular blue ocean water in front of the resort doesn't look very dangerous until you walk out onto the beach and feel the power of the waves crashing and shooting spray of a dozen feet or more. Probably best to heed the no swimming warnings. The Chilenos and Santa maria beaches now have marked exits along the corridor highway to Cabo San Lucas. Both of those bays are beautiful and safe for swimming.