Rancho Carisuva - ATV tours and more
We picked an ATV tour at random. Not even sure how we found them. It was a winner. The folks at Carisuva have good equipment, are knowledgable about the desert and do a great tour. We explored the desert, blasted up and down dunes and generally had a great time.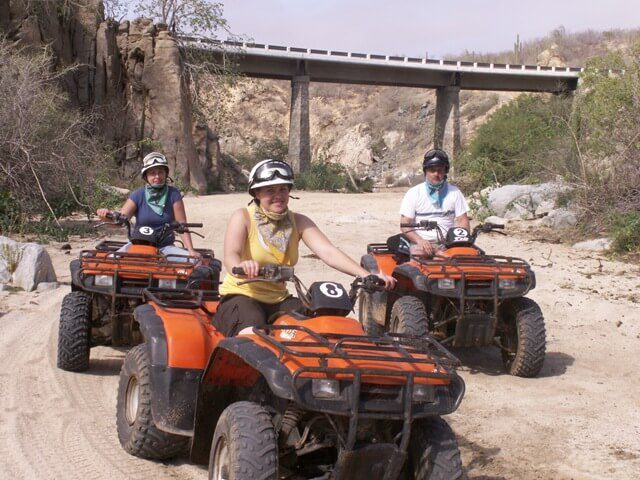 At one point our guide said he saw a couple manta rays jumping out of the water.  I thought he had been hitting the tequila too hard , but we saw the same thing on a kayak trip a couple of days later !!  (stay tuned for that post)
They also do less fun rhino vehicles and horses, which we almost did instead. We had a rental car, so we drove there, it is on the coast road north of Cabo San Lucas. There are a couple of them close together,so be careful which one. Get directions from the Ranch.
One disclaimer, we were there in the off season and there were only 3 of us on tour. It might be a little less exciting if there was a big parade of ATV's. The website is Ranchocarisuva.com. In addition to the ATV Beach & Desert Tour we took, they also have a Side by Side 4x4 Safari, Pacific Beach Horseback riding, Hiking Burro and Sunset horseback riding Tour all on their private piece of paradise.
If you need a home base for these activities, the Grand Mayan Los Cabos.