Recipe for the Best Chilaquiles Ever !
Here is a recipe for one of our favorite basic dishes in Mexico :  Chilaquiles.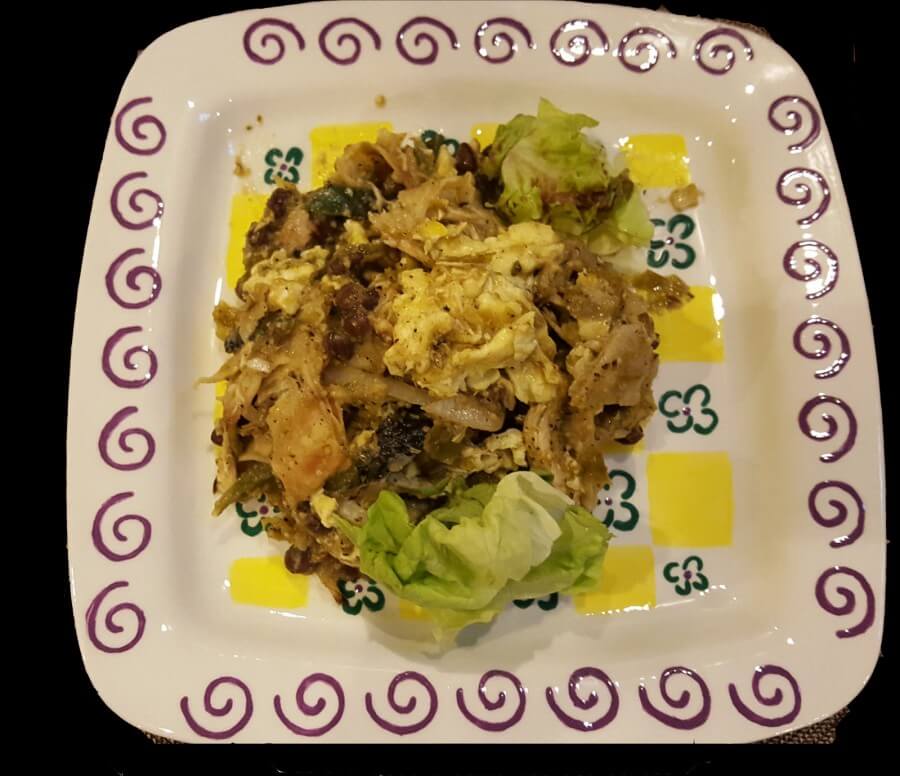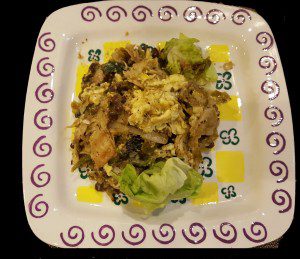 We tend to prefer the verde (green) version, but both red and green are great.    It is still 4 months until we get to back to Mexico, but tonight,  my wife Linda,  back here  in cold and rainy Michigan made such a fabulous version , that I decided to sit down and share a photo and the recipe.   They aren't very pretty but they are magnificent to eat.
The Ingredients
3 Fresh corn tortillas
2 tablespoons of vegetable oil
1/4 of an onion (sliced)
1/2 poblano pepper (sliced)
1 clove of garlic
1 tsp cumin seed
1/4 of the meat from rotisserie chicken (shredded and heated in advance)
1 1/2 cups tomatillo salsa  (not tomato)
1/2 to 1/3 can of black beans
1/2 cup of chicken broth
4 eggs (scrambled , salt and peppered and set aside)
Instructions
Cut the tortillas into 1" by 2" strips
Heat the oil and fry them up (set aside when crispy)
Then add the onion, poblanos and garlic to the oil and fry. after a couple minutes add the cumin seed and continue to fry for one to two more minutes. Add the tomatillo salsa, shredded chicken pieces, black beans and the tortilla strips. Now add enough chicken broth to thin out to a little thinner than spaghetti sauce. Last, you add the scrambled eggs Light fold together, heat for a few minutes and serve garnished with fresh cilantro. Serves 3 to 4 people.
What's the Trick
So you tried it and it was good but not the dream experience I promised. Well.... there is a trick.
My wife makes her own tomatillo salsa by roasting tomatillos from our garden under the broiler with poblanos and garlic and chunks of onion until everthing is soft and lightly charred and then blends it all together in a food processor. This is the magic ingredient to make the best chilaquile recipe ever.