Tips for Finding the Best Airfares to Mexico
This was such a popular post, we have published an updated version called Cheap Airfare Tickets to Mexico, check it out for more up to date and complete info.
"Getting there is half the battle," or so the saying goes. When planning your next vacation to Mexico, you can make the getting there less of a battle by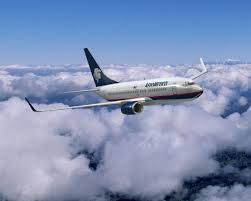 considering a few simple tips.
Airline Options
To simplify the process of finding flights to two of Mexico's most popular destinations, Cancun and Puerto Vallarta, it is worth noting that not all airlines service the airports there. Currently, the following airlines fly directly into the Cancun International Airport and Lic. Gustavo Díaz Ordaz International Airport (Puerto Vallarta) from the United States:
Cancun: Puerto Vallarta:

Charter Flights
Another option for flying into Cancun or Puerto Vallarta is a charter flight. Often, wealthy individuals or tour companies will charter a private plane to fly directly into popular vacation destinations like these. When the flights aren't full, they sometimes try to sell the extra seats to the public to cut down on the costs.
The rates of extra charter flight seats fluctuate depending on the season and demand. Much of the time, the availability of these seats is not known until very near the departure date, sometimes only a few weeks or even a few days out.
How do you find out about these tickets? Most of the time, they are sold through connected travel agents, so make sure to inquire with yours. There are also some sites online where extra charter flight seats are listed, such as on JetSuite's Suite Deals page and Air Partner's Empty Legs page.
Travel Aggregator Sites
Of course, one of the easiest ways to find flights that work with your schedule and your budget is to use a travel aggregator site like KAYAK, Hotwire or Skyscanner. By simply entering your planned travel dates and destinations, you can peruse a list of available flights and their prices. Other aggregator sites, like Priceline, offer deals, but often at the expense of some freedom of choice, particularly in regard to the number of stops your flight makes.
When To Buy
A recent Texas A&M study found that Saturdays and Sundays are the best days to buy tickets to leisure destinations, as those are the days that airlines lower their fares to attract vacation travelers. Another recent study by "The Wall Street Journal" backed this up by finding Sundays to be the days with the lowest ticket prices. Usually, Tuesdays and Wednesdays are the most inexpensive days to actually fly.
The best time to book your flight is about six to eight weeks prior to your trip, though it doesn't hurt to start looking before that in case an airline is offering a special deal. For international flights, sometimes the best prices are even further in advance. Typically, after the six-week mark the prices go up steadily as you approach your travel date, so get started on using these tips now if you are planning holiday travel this year! If you would like to rent a beautiful suite check out Riviera Maya Grand Mayan or Nuevo Vallarta Grand Luxxe.