You Can Still Escape It All !
This is a redo of a recent article on how to afford your Mexico getaway with a Great Twist. If you mention the Newsletter we will give you $100 discount on any unit priced $2100 or less per week and $200 off on any unit priced more than $2100.
Read the rest of the post for more ideas how to help afford your escape
The accommodation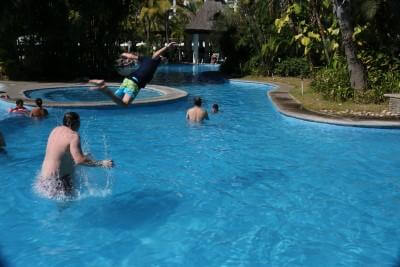 part is easy with our discount.
We have Units in Puerto / Nuevo Vallarta at Great Prices and More Units Ready for you in Riviera Maya. But what about airfare? It is a bit trickier to get good airfare this year. Here are some ideas.
Our luxury rentals start on Friday, Saturday, Sunday or Monday, so check all those days for flights. Sometimes it is better to fly on a Thursday, stay over night in a hotel and then move to the resort on Friday. Similarly, you could check in on Sunday or Monday and stay an extra day in a hotel before flying out. This often gives you access to cheaper flights.
There are lots of 3 and 4 star hotels in the Puerto Vallarta Marina district and in Nuevo Vallarta for $60 to $120/night. Likewise the Cancun hotel zone along the beach has great hotels for $100 to $150/night. If you can save $200/ticket, that is $800 saved for a family of four or $1200 for a group of six.
Last spring we stayed in Bucerias in an AirBnB for 3 nights and then moved to the resort and saved a ton on the flights. Bucerias is a 15 minute cab ride from the Puerto Vallarta Airport.
If you are not up for the extra move, we have a Complete Blog Post on Finding Cheap Airfare
So don't wait ! Book your Stay Now !