After two or three cups of coffee and discussions with our new favorite concierge Humberto,  we decided to head up the east side of the Baja toward Cabo Pulmo.    It is a pleasant peaceful 1 ½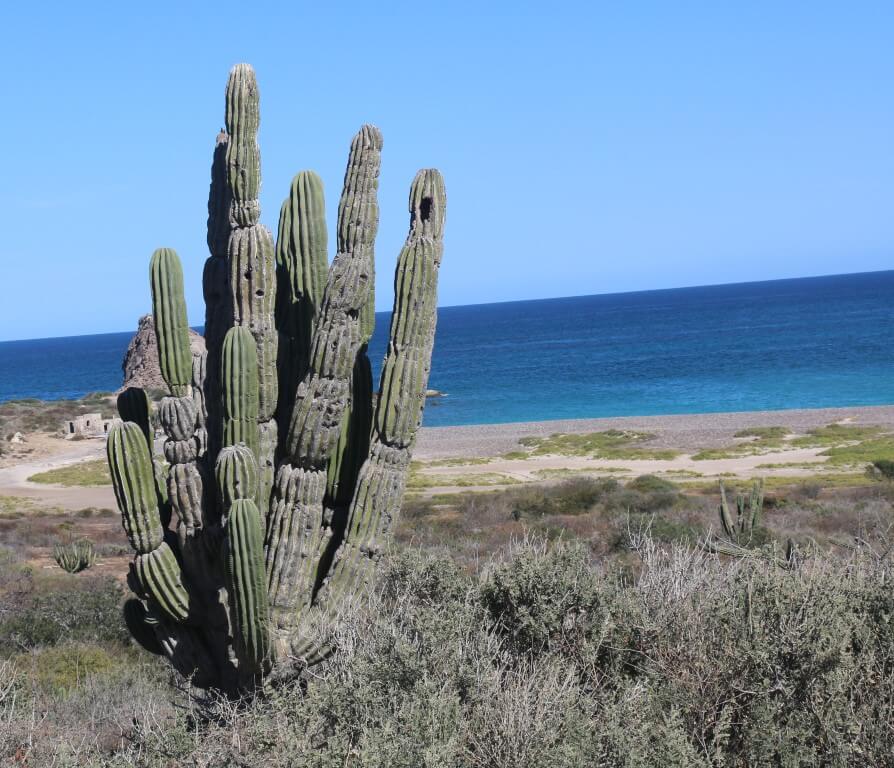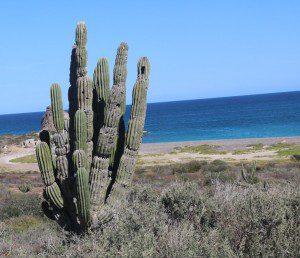 hour drive up to La Rivera and then a not so pleasant, not so peaceful , bone jarring  ½ hour or more down a washboard dirt road to Cabo Pulmo national park.  The first thing you notice is the vibrant deep blue aqua colors of the Sea of Cortes, with Saguaro cactus and mountains as contrasting features.  We had really gotten a late start so my friend Jim and I (being the only snorklers) decided not to do the full boat tour, but instead to rent equipment from one of the local shops ($15 for mask, snorkel and fins), since the reef is right off shore.  This turned out to be a good choice.  There was a restaurant on the beach for our friends and we were soon in the unseasonably warm waters weaving our way through shallow coral.  The visibility was pretty good at about 15 feet most of the time and we saw at least a dozen different varieties of fish.  I only got myself a bit trapped by coral once and had an interesting time navigating out with small waves trying to throw me off track.   Overall,  snorkeling here is …. Fine.  If you love to snorkel like we do, it is always worth it.  Black puffer fish with white spots, a variety of butterfly fish, a parrot fish and quite a few others is great in the always mellow relaxing marine environment .  I always feel like I have been transported into another world.
By the time we were finished our friends were really done with relaxing and off we went back up the washboard.   We originally intended to go up a bit farther and visit a former mining town called El Triunfo with a museum and brewery, but we were running late and had dinner reservations, so we couldn't squeeze that into the trip.  So the day turned out to be quite a bit of driving just to see Cabo Pulmo.  b
Search our site
Who is Mayanrental?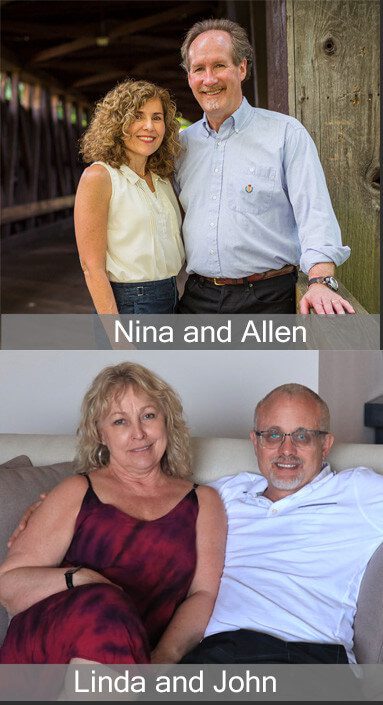 We are Vidanta timeshare owners who care our guests. We love finding you perfect accommodations for an excellent vacation.
Read More....