Eight Restaurants Not To Miss In Los Cabos
If you are planning a trip to Los Cabos and are already listing places to eat good food, drop whatever you are doing! Because we are about to answer that very question!
The breathtaking city is located on the southern tip of Mexico's Baja California peninsula. It has about three district areas San Jose del Cabo, Cabo San Lucas, and the coastal highway that connects them, which is called Tourist Corridor.
People worldwide visit the city to witness the mesmerizing beauty of nature and the wondrous combination of mountain terrain, beachfront, and desert, along with the Pacific Ocean located on the peninsula's west and the Gulf of California on the peninsulas East. But tourism is not only what it is known for. Los Cabos offers diversity when it comes to food as the residents belong from all over North America. You can find Peruvian-inspired ceviches, tomato basil soup, Veracruz style sea bass, cheesy biscuits, and so many more mouth-watering, finger-licking dishes that will leave you wanting more!
So, are you ready? Now grab your notebook and start writing down the following names, so you don't miss anything delicious while in Los Cabos.
Here are eight restaurants in Las Cabos that you must go to:
Mi Casa
Once you walk through the door, the view will wow you. Mi Casa, is famous for its décor and appearance. The colorful table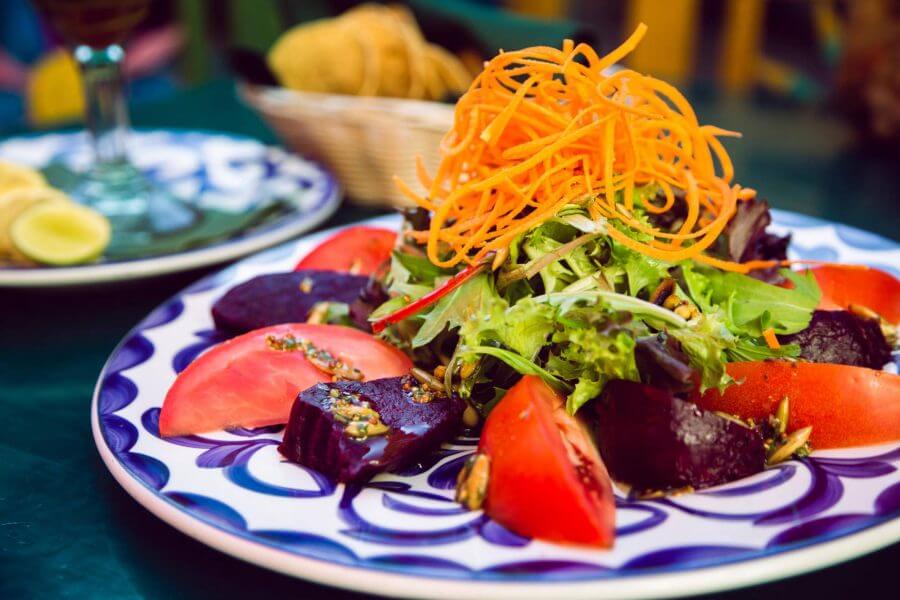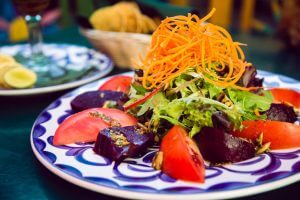 and chair décor set the restaurant apart. The restaurant serves only Mexican cuisine, and they entertain their customers with magicians and mariachis. You will also see some large Day of the Dead sculptures and murals. The food here is delicious and full of flavors. You will find carne asada, tacos al pastor, as well as shrimp and white fish ceviche. My favorite when I was there was the unique dish called Chiles en Nogada. You don't find it in run of the mill restaurants.
One of our timeshare owners told we we had to visiti Salvatore's if we were in Cabo. He said it was like walking into an café in Italy. He was right and it remains one of the most visited restaurants in Cabo San Lucas with a good reputation and many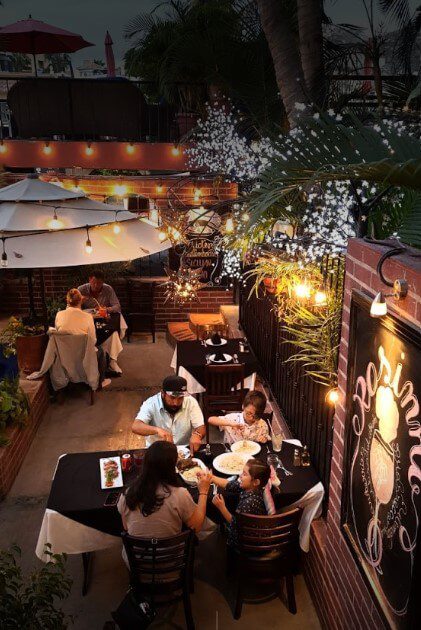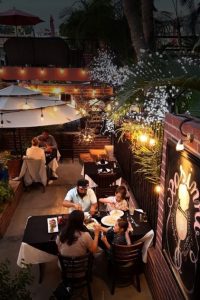 return visitors. However, it is not only the environment, but the home made pasta and high quality of the sauces that keeps people comig back. The restaurant offers good portions at Cabo type prices (read: not cheap). Salvatore has a wide customer base with its popular dishes, including fettuccine Alfredo, shrimp, sausage diablo, lamb ravioli, and Italian porketta. But nothing can beat their lasagna. Rumors have it that their lasagna can feed a whole small village. Woah, Try it out already!
Flora Farms in San Jose del Cabo
Just when you feel like you might have taken a wrong turn and now you are going to be stuck in this dirt road, you will find yourself at a beautiful and eye-soothing view of a restaurant surrounded by acres of farmland. The architecture, aesthetic, flowers, plants, and every other detail will draw you into the place.
You will find a creative menu at Flora Farms. From their delicious silk beet soup to wood oven-baked arugula pizza to wheat berry salad and freshly baked bread. Their dishes are rich in taste, and you will find every dish sublime, not too heavy yet filling.
Acre in San Jose del Cabo
We couldn't get a reservation at the famous Flora Farms, so we tried the brand new Acre. After a rough drive in the rocky desert, you will find yourself surrounded by stone walkways that lead to a path covered by palms that leads to concrete staircase. After which you will spot a bar and a large dining room with modern industrial decor. The patio chairs and wooden tables enhance the place's beauty, and iron straw covers the kitchen. It also offers event space, twelve tree houses, farms, and a swimming pool. They have a good variety when it comes to food, and all dishes are flavorful. Many of the dishes are a unique farm to table experience bursting with flavor. There were a couple of dishes we did not love. Another great part of our experience was our first introduction to Mezcal. Actually, that is stimulating me to write an full blog post on Mezcal. Watch for it in the coming months.
Bistro d'Anvers
If you don't want to go big and fancy, Bistro d'Anvers in San Jose del Cabo is the place you should go. It is a small space for around forty-eight people offering both outdoor and indoor dining with a stunning setting. Here, you will find a crazy fusion of Belgian and Thai cuisine. The menu is loaded with different kinds of salads, noodles, soups, and curries. In addition to that, you will find starters like prime beef, stews, and all sorts of sauces to satisfy your taste buds. The night we were there , the service was slow, even by Mexico standards, where they don't rush you through. We thought it was well worth the wait.
Office on the Beach in Cabo San Lucas
Enjoy a casual dining experience with tables joint with beachfront. You will get delicious Mexican food here, and the view only amplifies the overall dining at the Office on the Beach. Their best-selling food items include thinly sliced tuna with red onion, jalapeno, garlic, soy sauce, tuna tiradito, fajitas, garlic butter lobster tails, fried calamari, coconut shrimp, and fresh fish. You will also their chile Rellenos, fish tacos, butterfly shrimps, and seafood scampi. We haven't tried this place yet, but it gets rave reviews.
Don Sanchez
The restaurant offers an amazing dining experience as it used fresh and locally founded ingredients that grow in Cabo San Lucas and greater San Jose. Their chefs are award winners, so you can only imagine how mouth-watering their dishes would be. Don Sanchez offers full Mexican cuisine. In addition, the restaurant has a stunning décor and setting that mesmerizes you from the first glance.
Shore Bar by Hakkasan in San Jose del Cabo
Sitting under a striking, thatch roof overlooking one of the Vidanta Grand Mayan's landscaped pools Shore Bar is a casual,- open-air pavilion offering hand-crafted cocktails created by the Hakkasan group. because of its impressive ambiance and a bar like a décor. You can spend a relaxing afternoon with your friends and family here. You will have the chance to enjoy a drink and good food. Also, they have live music, so it doubles the fun of sitting under a curved roof and experiencing fine dining in this open-air pavilion.
Takeaway
Los Cabos has lots of more amazing restaurants that you can try. However, these are eight restaurants in Los Cabos you may not want to miss.
Search our site
Recent Posts
Who is Mayanrental?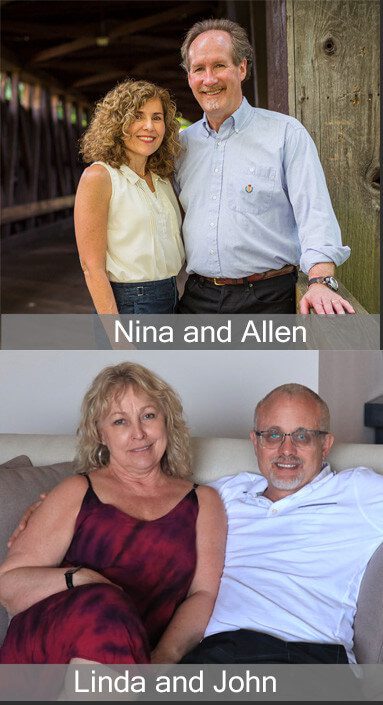 We are Vidanta timeshare owners who care our guests. We love finding you perfect accommodations for an excellent vacation.
Read More....