Jewelry in Puerto Vallarta
When I think about blog topics, jewelry almost never comes to mind. But today I was thinking of the things my wife enjoys in Mexico and buying jewelry has to be near the top of the list. To get you started we will review 3 great options to give that little glow of joy. Attention men !! There is no better way to fulfill your goal of happy wife, happy life than to go jewelry shopping with her.
Path of Least Resistance
If you are staying at the Vidanta resort in Nuevo Vallarta, finding jewlery is a simple as heading over to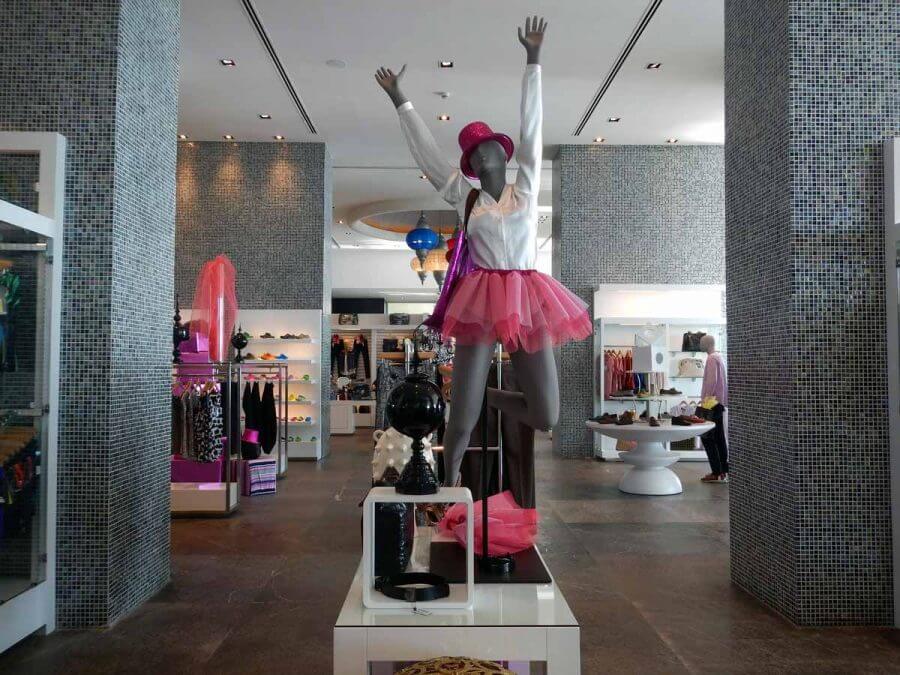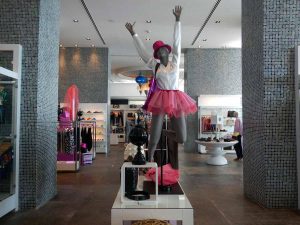 La Plaza. The shops there have done a good job of curating some of the finest artisan produced jewelry from all over Mexico. In addition, there is a variety of resort wear and that swimming suity you forgot to pack. You are on the resort, so don't expect any bargains, but you can certainly find that unique piece that people will comment on for years to come.
Art in Amber Bucerias
If you don't know, Bucerias is a friendly tourist town that is a short taxi 15 minute taxi ride up the coast. There are a few places in this world that attract my wife like a supercoil magnet attracts
iron man. The Art in Amber shop in Bucerias is one of those places. Ever since we discovered it several years ago, we have not made it past without at least one purchase, sometimes two.
The store is #25 Avenida Mexico between Calle Cuauhtemoc and Calle Miguel Hidalgo.
The owners are a friendly couple who have two store fronts three or four doors apart. Sofia is a warm person who is passionate about the art. She is friendly as well ! She actually gave us directions to the Toscana Mia restaurant we were looking for.
The Artist
Sofia's husband is very quiet, but he is, in fact, the artist who creates the jewelry. During the last visit we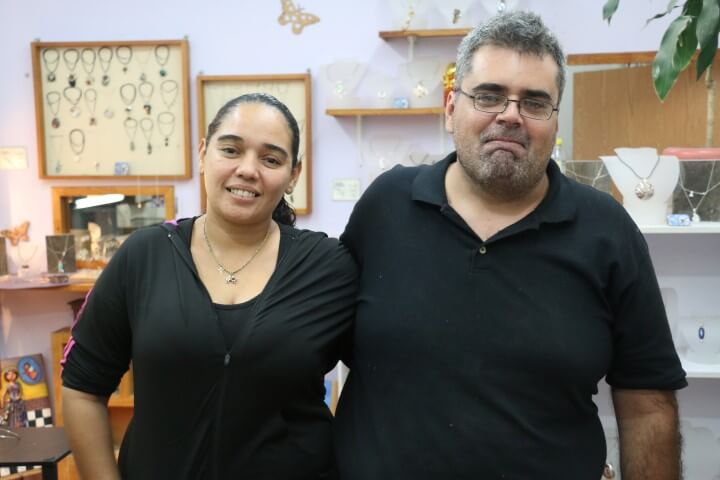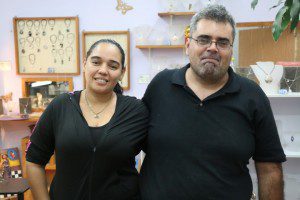 got the distinct impression that they were getting overworked, and a bit stressed. The price of success !! It is interesting to see their young son grow up hanging out in the shop over the years.
The Jewelry
The art is almost all in a mixed media held together with silver, the legitimate 0.925 variety. They do love amber, but no worries, if you are not an amber lover, they do all sorts of other stones, coral , shells and more. The style is a casual , classy and creative thing. We don't have any photos because they protect their creations and ask that you not take picutures !! You will just have to visit yourself, but here is a page with a few examples

.
Custom Jewelry
Sofia always emphasizes if you find something, or have a design you love, they will create a custom piece for you. However, they are three or four months out in orders, so don't increase their stress ! If you want something special, contact them four or five months before you plan to be shopping in Puerto Vallarta and Bucerias.
When You Go
The store fronts are right off the main plaza on #25 Avenida Mexico. The plaza is the SECOND main exit left off the main highway, if you are coming from the Puerto Vallarta direction or from Vidanta Nuevo Vallarta. If you want to contact them email them at [email protected]. Click here for the Art in Amber Facebook Page
Cassandra Shaw Jewelry
Located in the Romantic Zone of Puerto Vallarta, Cassandra Shaw advertises that she has the most unique jewelry in Puerto Vallarta. We tend to agree. This place is a more elegant and formal than Art in Amber. As a bonus, there is a bench out front where men can sit and commiserate while their significant others are shopping. Again though, I believe most women love to have their men take some interest in their purchases.
About Cassandra
Cassandra is originally a Canadian and she opened her shop at Calle Basilio Badillo #276 in 2007. Her shop displays both her designer jewelry and her personal paintings. She has a penchant for chihuahuas and there always one or two around the shop.
The Jewelry
Her one of a kind jewlery features a large variety of stones, fossils and materials. Many of the designs are one of a kind, fabricated locally by hand in Puerto Vallarta and designed by Cassandra herself. The shop also provides venue for 14 other talented designers that live and produce their jewelry in various regions of Mexico.

When You Go
Basilio Badillo is one of the main east / west streets in Old Town (Zona Romantica). Head south along the Malecon. Once you cross the river it is just a few streets down. Cassandra's is near Jo Jack's and is perhaps 3 or 4 blocks from the beach. You can visit the Cassandra Shaw website for more jewelry pics and and the Cassandra Shaw Facebook page for hours, events, and directions.
Final Tips
So there you have three great options when shopping for jewelry in Puerto Vallarta. Note that these designer places are not like the giant shops with mounds of silver. Cassandra and Sofia don't negotiate very much. Usually there is a small discount for cash. Relax, take your time and enjoy jewelry shopping that is unique to Puerto Vallarta.
Search our site
Recent Posts
Who is Mayanrental?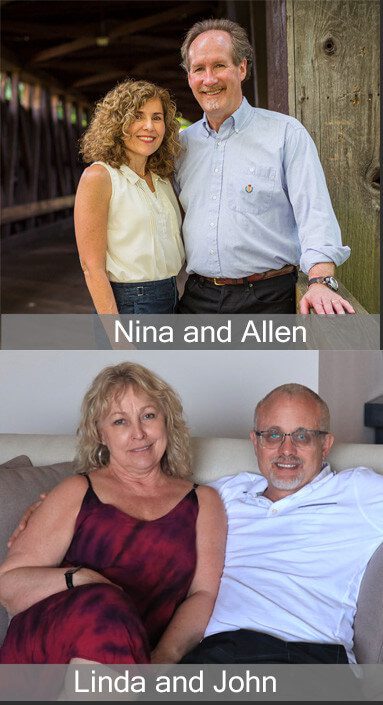 We are Vidanta timeshare owners who care our guests. We love finding you perfect accommodations for an excellent vacation.
Read More....