Experience an International Festival of Food and Crafts
We have been to a lot of markets in Mexico and around the world. The La Cruz Sunday market is , by far, one of our favorites . It is all outdoors and open during COVID with precautions in place. Honestly every time we are in the Puerto Vallarta area, the two things we don't miss are Jo Jack's for Mojitos and the La Cruz Sunday Market. Click Here to scroll down for a photo gallery.
Getting There
A short half hour taxi ride from Vidanta Grand Luxxe on any Sunday morning will bring you to an amazing Sunday Market at La Cruz Huanacaxtle (don't ask me how to pronounce it, just tell the taxi driver La Cruz or La Cruz Mercado) If you drive, don't go all the way to the town center, instead turn toward the water as soon as you get a few blocks into La Cruz.
A Cornucopia of International Food
Spread along the waterfront and onto the public pier you will find an explosion of foods from all over the world. Of course, there are lots of options from pre-Hispanic and more modern Mexican fare , but there are expats from all over the world that bring their unique experiences. This includes Indian curries and middle eastern specialties. In addition to ready to eat food there are many take home staples such as honey , herbs, and various baked goods. There is also a large contingent of the health food crowd with multiple organic options. If you are trying to watch your calories on vacation, I recommend leaving your myfitnesspal app closed on this Sunday. It would be criminal to pass by the sweet baked goods.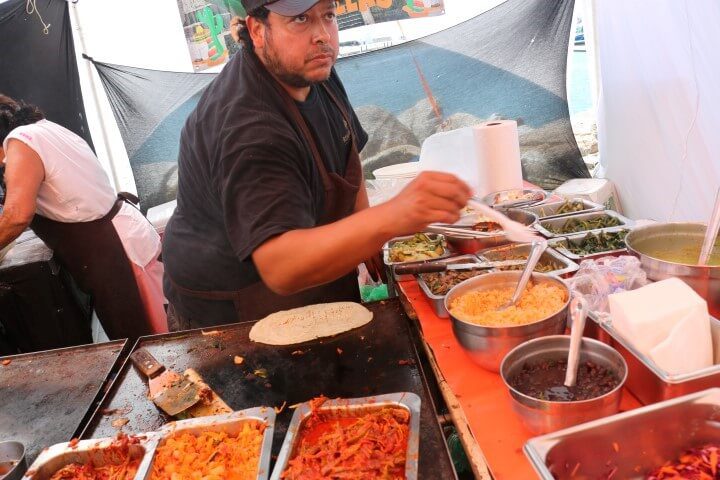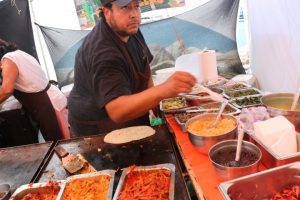 Craft Extravaganza
In addition to food options, there are craftsmen from all over the area as well as expats from around the world. Glass blowing is done on site. The welded millennium falcon replica blew me away !!
This is the place to find hand crafted jewelry from funky bohemian to elegant and classy. I often have to stop and go back to find my wife stalled at an especially attractive jewelry stand.
I personally bought a replacement wedding band. It is a very cool casual style made of .95 silver with an 18 carat gold strip. It was made by an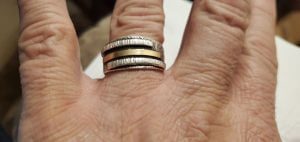 Italian craftsman that lives in San Sebastian (also called San Pancho) which is just up the coast from Sayulita.
There is a working loom as well as the usual sun catchers and an unlimited variety of jewelry. Be sure not to miss the glass blower and all his delicate, beautiful work. Most of the craft prices are negotiable. A few are not, but it doesn't hurt to ask politely.
Every time we have been to this market there has been some local live bands. They have all been super high quality and it is great to grab some hot street food and sit and soak in the relaxing music while you people watch as a fascinating mix of friendly people goes walking by.
Here are a three videos of live music Scroll down farther for a photo gallery
https://www.youtube.com/watch?v=wh2VY0fbnGo&list=PLythEieNmgmxk81-PoZhIVjwpr3BwHDWq&index=9
https://www.youtube.com/watch?v=U0n6eRcUiHY&feature=youtu.be
https://www.youtube.com/watch?v=taX054QUngY&feature=youtu.be
Photo Gallery
Search our site
Recent Posts
Who is Mayanrental?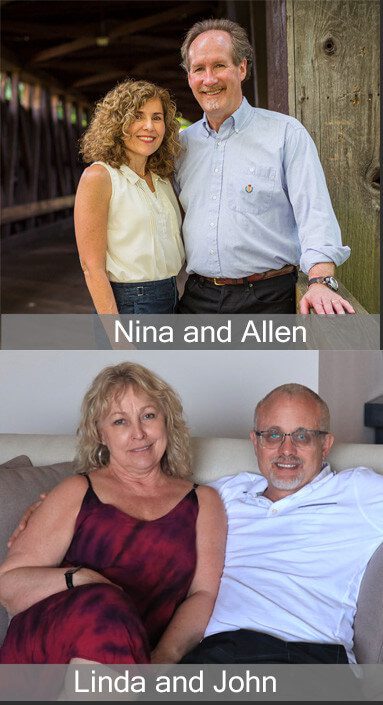 We are Vidanta timeshare owners who care our guests. We love finding you perfect accommodations for an excellent vacation.
Read More....