Nuevo Vallarta Trip 2015 - Days Three and Four
Day Three
I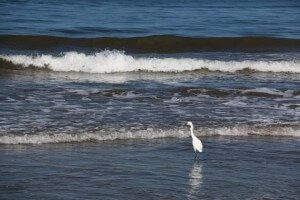 nspired by having all of our clothes, we put on our walking shoes and did three miles or so through the landscaped jungle of the resort grounds and down the beach and back.  After breakfast the newly opened pool / restaurant area at Luxxe building 4, we commenced the grueling work out of lounge, read,  happy hour drink, dip in the pool , repeat.   It is a complicated routine to keep straight and we were soon exhausted.  For dinner we walked to the marina area and scouted our options.  We  ended up at Estudio, which has a relatively basic Mexican menu and an onsite art studio of the owner.  Our Mahi Mahi , while gazing out over decadent yachts, was so good we will dedicate a separate post to this restaurant in the near future.
Day Four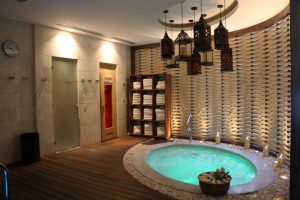 We started with a trip to the Luxxe Spa for our annual massages.  After a working through the  ritual  jacuzzi, dry sauna, wet sauna,  COLD water tank and Swedish shower, they offered us to be in the same room, so while Linda enjoyed her 50 minute Relaxing Massage, I tried desperately to maintain my machismo, while my therapist did my requested Deep Tissue massage and cracked and popped tendons and ribs and inflicted pain in places I didn't know I had.  However, the end result was two mellow happy customers.
Lunch was  an under $10 combined for both of us from a collection of items from La Plaza , the onsite deli.
We picked up a rental car at Alamo , which always takes longer than it should and finally ended the day by throwing a big party at an Argentina steak house for our friends from reservations.   We gave up on finishing the bottle of Herradura ultra anejo just before midnight and sent the remainder of the bottle home with one of the guys.   For the record, I still hold out Tres Generaciones  as the best tequila I have found.