Pasitos de Luz:  Helping Children in Mexico
Several years ago, when we decided that we need to support something meaningful in Mexico we made connections and researched until we found Pasitos de Luz.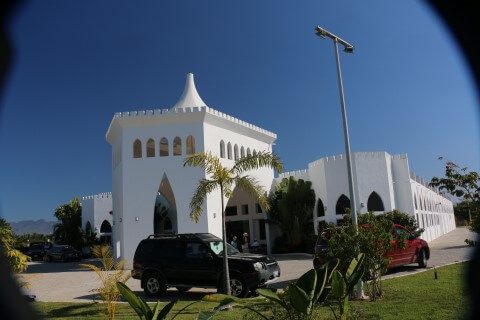 When we met the founder , Yolanda, we were overhwhelmed by her passion for the kids. We knew we had found the place we wanted to support. She has now been joined by her son , Arturo, who helps with finances and operations, along with a host of volunteers. We went to the open house for their new facility called Casa Connor and were proud to see MayanRental listed with a few donors that had donated over 100,000 pesos last year. (sounds better with pesos )

Yolanda Sanchez the founder
What is Casa Connor?
Pasitos de Luz translates little steps of light. What they do is day care for children with all sorts of disabilities. There is no charge to the parents. The new facility can accommodate many more children, but that means there will be more operating expense. Fortunately, Casa Connor is designed with pretty spectacular energy efficiency, so that does help. We have chosen to donate to operating rather than to the building, since operations (like diapers and food) is less glamorous and therefore receives fewer donations.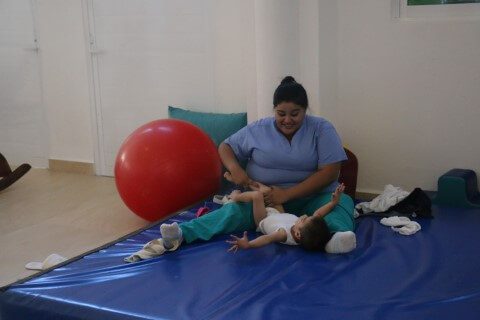 How Can You Help?
The good news is that you can donate and get a tax deduction. Amy Welch / Banderas Bay Charities gives you an American Tax deduction and Children's Shelter of Hope gives you a Canadian deduction. Apparently you have to register through http://canadahelps.org and then go to the Candian Childrens shelter of Hope site and look for Pasitos. Good thing Canadians are smart !! Sounds just a tiny bit complicated. We have followed up and confirmed that all the money goes directly to Pasitos. Our Mexican friends, can donate directly on Pasitos website.
If you are in the Puerto Vallarta area, you can now arrange for a guided tour of the new facility any weekday morning. Email: [email protected]
We would encourage you to donate . American and Canadian dollars go farther with the sad state of the peso, but donations from our Mexican customers are gratefully received as well !
What Exactly is Casa Connor?
In honor to Connor, son of Geraldine Oudman and grandson of Peter&Teena, who started their mission of transcending the name of their grandson, like the special
kid that love Puerto Vallarta, Connor passed away but his love and energy stayed here. Peter&Teena started the patronage pro construction of the center and they started looking or people and altruist companies that wanted to invest in help in Mexican kids in their therapy and education. There is still a long way to go, the building is empty, and we need the therapy swimming pool and some areas that are important for the comprehensive care of these children.
This is just the first stage, the Casa Connor building will help hundreds of kids with psychical challenges and the objective is to change their lives for good.
We wish the best to our friends at Pasitos de Luz and will continue to offer our finanancial and prayer support. Many challenges lay ahead for Pasitos de Luz as they move their operations to Casa Connor.