Pasitos de Luz- An Amazing Puerto Vallarta Charity
Pasitos de Luz - Helping Children in Puerto Vallarta
Soon after MayanRental exploded into a successful business, John and Linda decided to seek out a charity in Mexico that needed private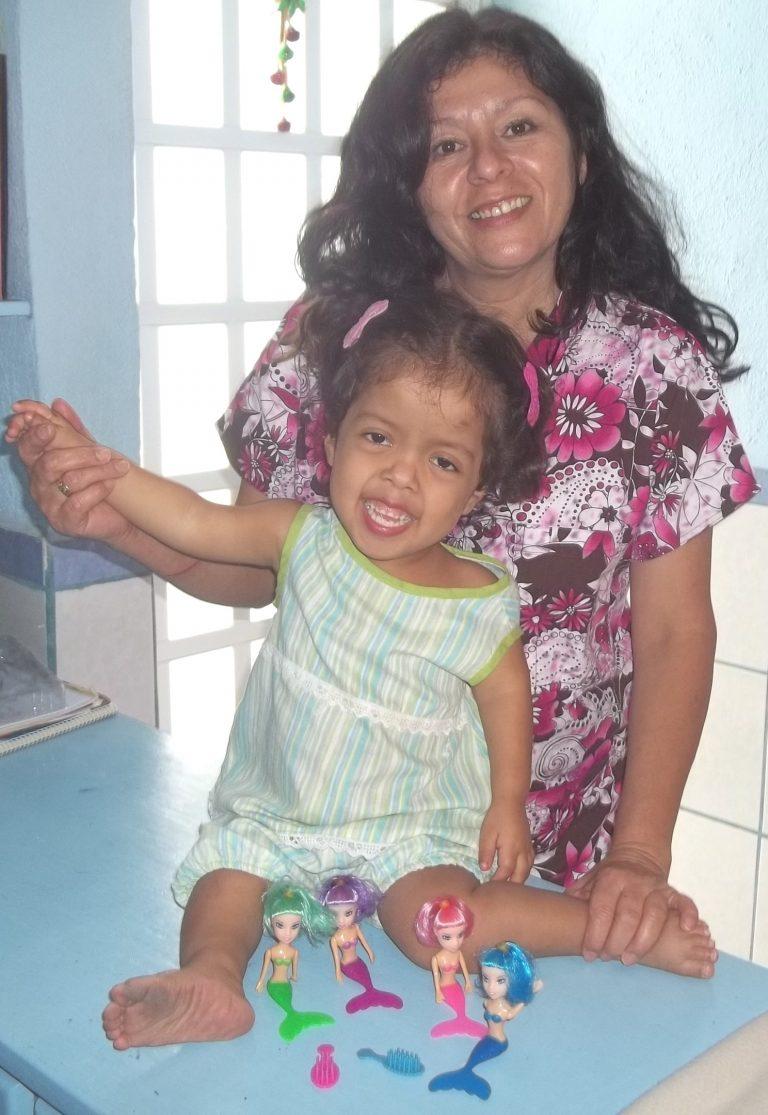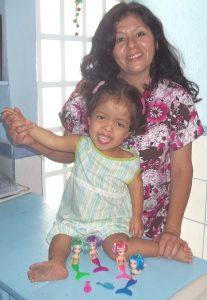 support. The moment we met Yolanda, the passionate founder of Pasitos de Luz and saw their work serving disabled kids from low income families in their humble facilities we knew we had found our connection. Yolanda recalls John leaning against her office wall and saying "We are going to help you" She says she didn't really believe him..
The death of her sister from an incurable disease stirred that passion in her that is still burning today She has now been joined by her son , Arturo, who helps with finances and operations. And others of her family are also working there as well.
What Is Pasitos de Luz?
.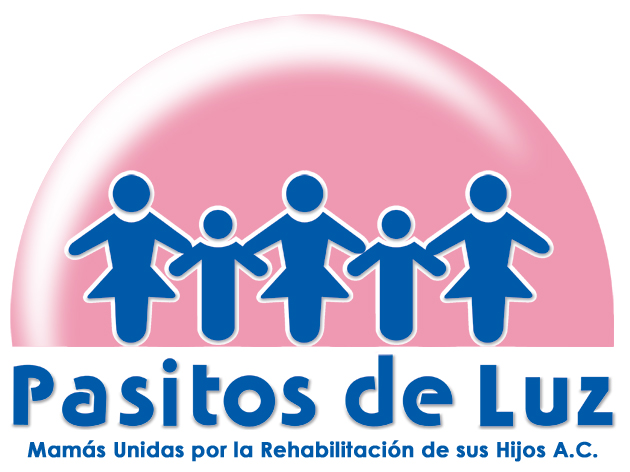 Pasitos de Luz is translated to "Little Steps of Light". Yolanda and a team of employees and volunteers passionately serve the desperate needs of mothers, including many single moms, with children who have disabilities. Over more than 20 years, this fully registered charity grew from its humble beginnings to now caring for almost 130 children with as many and more on a waiting list for the services that are provided free of charge.
Covid 19
Like everyone else, things came to a grinding halt during the pandemic. They converted to supporting the families of the disabled children in a number of ways.
Pasitos de Luz quickly adapted and partnered with the community to ensure help for as many people in need as possible. They went from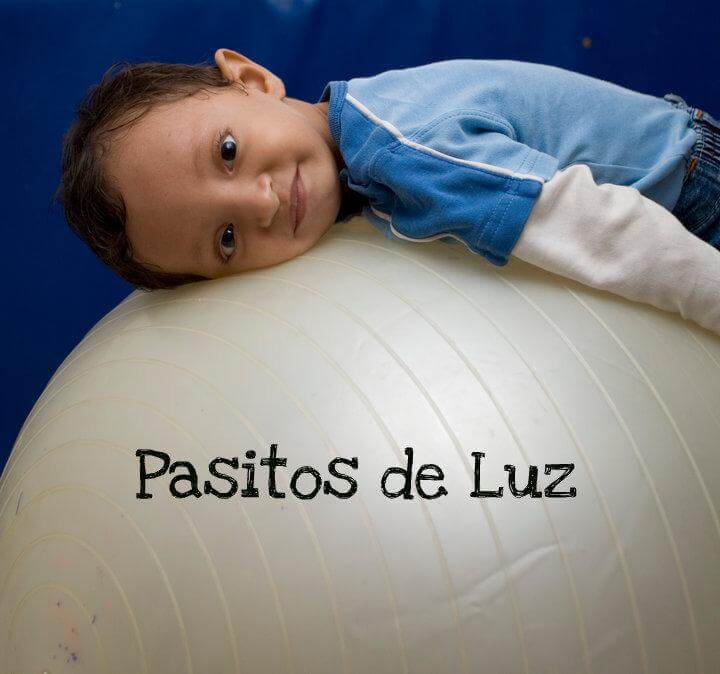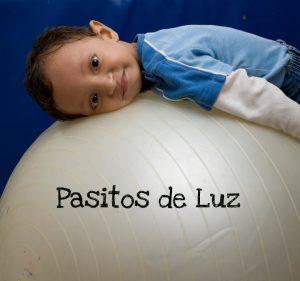 helping the children at Casa Connor to supporting their entire families as well as our staff and their families. Their foreign foundation partners were some of the first to step up. Anne-Marie Haynes and Lars Jan Aberg from the Canadian Children's Shelter of Hope Foundation began providing food parcels for 30 of the Pasitos de Luz families. Chris Amo from the Children's Shelter of Hope Foundation in the United States also began purchasing and providing food and necessities for another 30 families. They worked together with their new pandemic partner, the Vallarta Food Bank, in putting together dispenses for 100 families. In total, they worked with all their partners, helping approximately 700 people.
What is Casa Connor?
When John and Linda first visited Pasitos they were in a tiny , poorly equipped facility in the heart of Puerto Vallarta. It was an impossible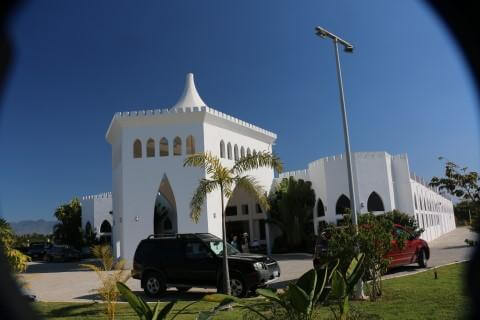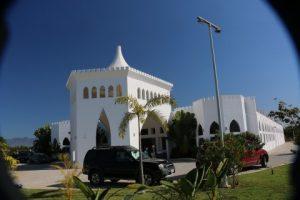 task. Peter and Teena Oudman saw this need and decided to do something. In honor of their grandson Connor, who died at a young age, they conceived of a beautiful facility to meet the needs of all these children.
Peter & Teena started the patronage pre-construction of the facility and they started looking for people and altruist companies that wanted to invest in helping Mexican kids in their therapy and education.
Today, Casa Connor stands finished and equipped, complete with a critically needed therapy swimming pool. It is a beautiful facility, bu
t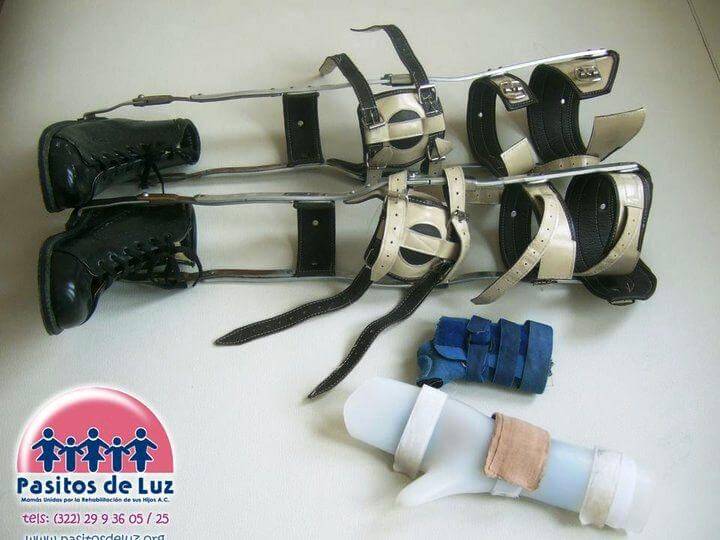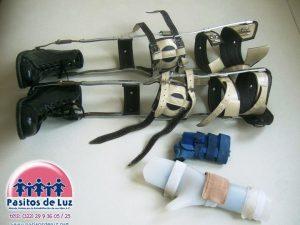 the needs of more equipment and operating expenses are real. They currently are using only a fraction of the facilities capabilities due to the need for funding and volunteers.
Fortunately, Casa Connor is designed with pretty spectacular energy efficiency, so that does help. We at MayanRental have chosen to donate to operating rather than to the building, since operations (like diapers and food) is less glamorous and therefore receives fewer donations. A donation of $5 or $10 per month from several donors would go a long way to enabling them to serve more children.
Pasitos runs on a largely volunteer basis and provide amazing services to dozens of struggling children.
They provide:
They are providing this to a number of kids on a shoestring budget with volunteers. The problem is that they have 150 kids on the waiting list. But they have big dreams.
YOU CAN FIND MORE EXTENSIVE INFORMATION IN THIS PUERTO VALLARTA MIRROR ARTICLE. Just scroll down to "A Charity We Can Call Our Own"
MayanRental Presents Riverfest 2022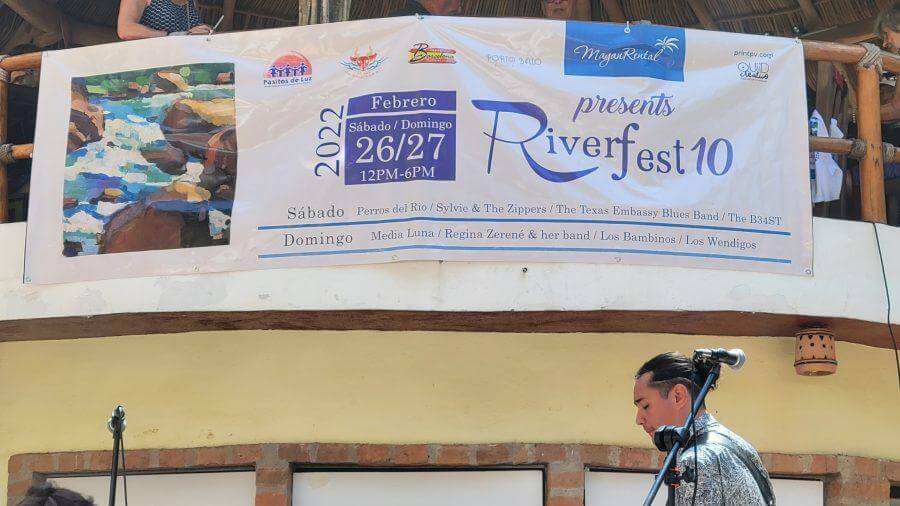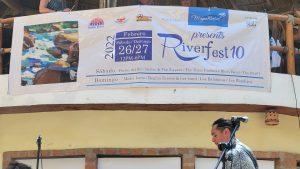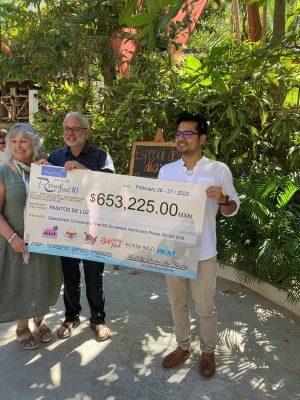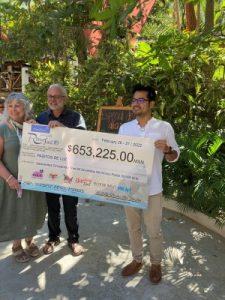 In addition to yearly support, MayanRental was proud to be a major sponsor of Riverfest 2020 and the naming sponsor of the tenth Riverfest in 2022. Riverfest is a fundraiser at El Rio BBQ Bar. In two days, the tenth edition managed to raise an incredible $653,225 pesos ($32,000 USD).
How You Can Help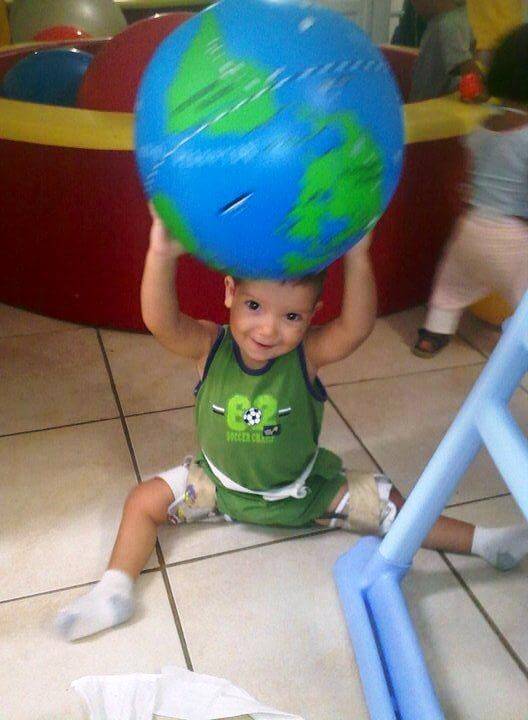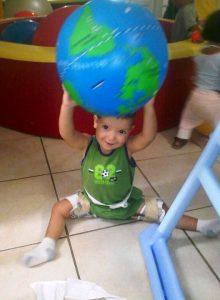 Pasitos de Luz is a registered non-profit charity that provides care, therapy, nutrition and wellness, education and more for children with disabilities from low-income families in Puerto Vallarta and Banderas Bay. The good news is that you can donate and get a tax deduction. Amy Welch / Banderas Bay Charities gives you an American Tax deduction. Just add a comment that your donation is for Pasitos de Luz. Mexico's Canadian Angels and Canadian Children's Shelter of Hope Foundation give you a Canadian deduction. Just visit https://mcangels.org/ or http://ccshf.ca/ to donate. Mexico's Canadian Angels does not charge processing fees on donations. Our Mexican friends, can donate directly on Pasitos website.
If you are in the Puerto Vallarta area, you can now arrange for a guided tour of the new facility any weekday morning. Email: [email protected] .
We would encourage you to donate . American and Canadian dollars go farther with the sad state of the peso, but donations from our Mexican customers are gratefully received as well ! Pasitos dream is that it will be largely funded by Mexicans.
We wish the best to our friends at Pasitos de Luz and will continue to offer our financial and prayer support. Many challenges lay ahead for Pasitos de Luz as they strive to serve more kids and make a meaningful difference to their lives.
Giving Back to Mexico
As we say in our About Us page, we believe we have a strong responsibility to give back to Mexico. We began our research looking for an organization that was doing God's work in the Puerto Vallarta area that was underfunded. Our hope is that many fellow Vidanta members and our guests will feel the same way and want to contribute.
If want to join this worthy effort , again, here are some valuable links:
HOW TO TAKE A TOUR TO FIND OUT MORE
We will update this post as we get more information, but that wraps up our review of Pasitos de Luz in Puerto Vallarta.