Snorkeling in Riviera Maya
An Underwater Getaway, Snorkeling in Riviera Maya
Beyond simply amazing food, great drinks, and lounging by the pool, Mexico has a not-so-hidden gem awaiting snorkel fans. And while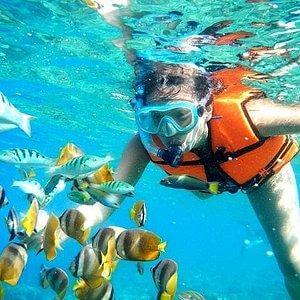 there are quite a few good places for snorkeling, Riviera Maya has the best options for your snorkeling vacation. Along the strip of coastline, heading south-west from Cancún, you will find pristine beaches and amazing underwater adventures for everyone to explore and enjoy really good snorkeling.
We Love Snorkeling.
When we aren't searching for the best margaritas or guacamole, we're probably exploring the reefs off the coast. And having spent a significant amount of time with our faces in the water, we've been able to find the best places to snorkel
We've seen Puerto Morelos, the Yal Ku Lagoon in Akumal, Xcaret, and even Xel Há. And, all of these snorkeling locations are close to our fantastic new Vidanta Grand Luxxe Riviera Maya resort just north of Playa del Carmen and a quick 30 minute ride south from Cancún. Let's run through the best places where you can go and put on your flippers!
Reef snorkeling in Puerto Morelos
Let's start with the very best. For that, look no further than the National Marine Park off Puerto Morelos.
Puerto Morelos boasts the largest barrier reef in the whole of the Americas. Join a small group and you get to snorkel alongside beautiful multicolored fish along with barracudas, sea turtles and, maybe, stingrays.. It's a great morning activity and gives you time for a spot of lunch in the casual restaurants or a snooze on the beach. The park is super-easy to get to: it is a simple 5 minute drive north from our resort. You can arrange your trip right on the dock.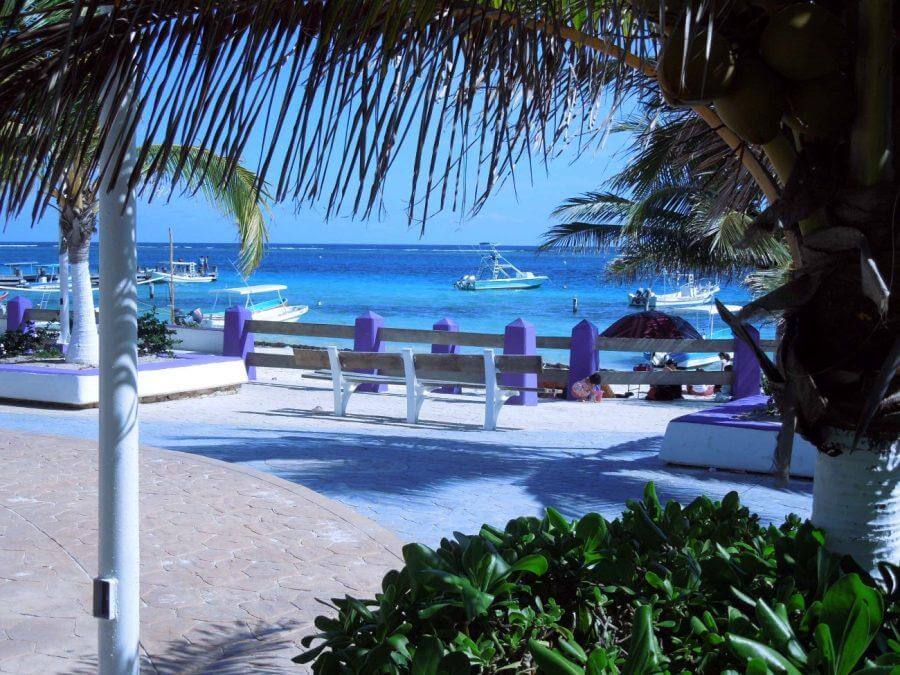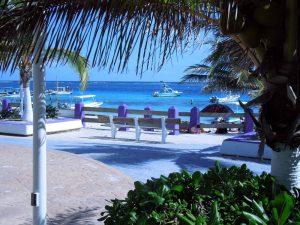 Here is their address: Carretera Federal Cancun-Tulum Km 27.5 Bahia Petempich, 12, 77580 Puerto Morelos, Quintana Roo.
Puerto Morelos Tour
For those who prefer a more structured approach Alltournative.com arranges exhilarating snorkeling tours with transportation to and from your hotel. There are photographers on hand who can capture your memories of your snorkeling tour .
Check out the Alltournative snorkel tour
Most Convenient Snorkeling
If you are a "stay on the resort" type of person, don't despair. You don't have to leave our resort to have a great snorkel trip. Check with the water sports people on the beach for a great boat trip right from the Vidanta Grand Mayan and Grand Luxxe resort!
Snorkeling with turtles in Akumal
Akumal means "the place of the turtles" in Mayan. And, snorkeling in these waters, you will see why.
On your snorkeling vacation in Riviera Maya, consider adding Akumal Turtles to your to-do list of beaches and shopping. Head out to the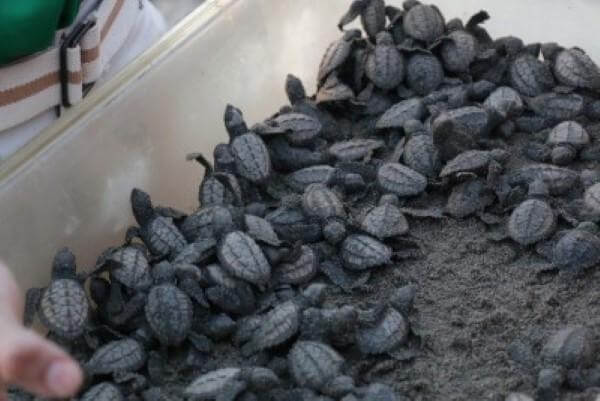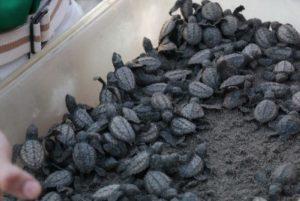 Akumal Bay to witness loggerhead and green turtles in their undisturbed habitat.
You can enjoy a snorkeling tour swimming with these gigantic sea creatures! This is an incredible experience for the entire family, one that you will never forget. June through to November is their nesting season and, so, if you plan to travel in between those months, you might be able to arrange to see female turtles coming onto the beach at night to lay their eggs. Or you may participate in a sea turtle release by conservationists. Ask your concierge at the Grand Luxxe.
It is just under an hour's drive to Akumal. Here are a couple of links: some tours in Akumal and general information about this snorkel.
Yal Ku Lagoon
We're now going to take you away from the waves and the sharks and show you some Riviera Maya snorkeling locations which are a bit more sedate. If you are new to snorkeling Yal Ku lagoon is a great place to start. But we have to warn you it is totally addicting. It is a series of pools protected from the ocean.
The lagoon is close to Akumal Bay where the turtles are. Set away from the sea, the Yal Ku lagoon is a pleasant estuary which is a calm waterway for beginner snorkelers, family snorkelers, and even those just looking for a quiet spot to chill out. With a depth of no more than 10 metres and usually less, the water has fresh sections and salty sections and is shallow enough for beginners to gain confidence under the water but also deep enough for beautiful marine life to thrive. Some days the water is less clear due to the mixing of salt and fresh water.
The whole lagoon area is like an Aladdin's cave of lovely sculptures, small sandy beaches and hammocks. You could spend a whole day here. One thing we would like to mention when you do go snorkeling in the lagoon, please wear biodegradable suntan lotion… it helps keep the waters clean and protects the marine life.
For more information, go to this link.
Meanwhile, here is the location: CM5V+RQ Akumal, Quintana Roo.
Xcaret snorkeling
Xcaret has the quite the history: it was once a bustling seaport during the Mayan civilization. Today, it is a nature park and it hosts one of the best snorkeling experiences in Riviera Maya. Parque Xcaret is just under a 20 minute drive south from Playa del Carmen, and 35 minutes from the Vidanta Resort.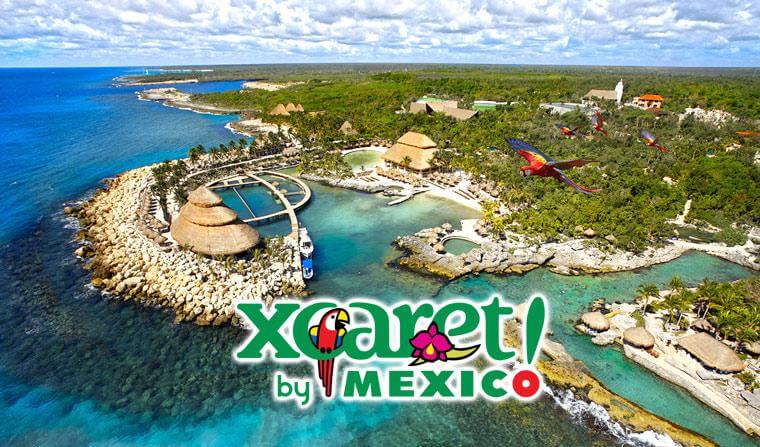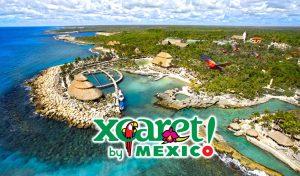 The main reef at the park is the Inah Reef. Prepare to be dazzled by the range of fauna and flora you will see snorkeling through the reef: huge coral formations, stingrays, dog face puffer fish and turtles all thrive in these waters.
There are various snorkeling tours in Parque Xcaret that offer snorkeling packages. Many of them offer snorkeling guides for kids or adult beginners which can be a good confidence boost for those not so used to snorkeling.
Xcaret has a variety of other water activities, so you may want to make a day of it.
Here is a link for specific info about Snorkeling Xcaret.
Xel Há
Xel Há is a second popular family-friendly eco-park. It is set at the end of a river which feeds out into several inlets. Although you can snorkel closer to the river, the best snorkeling is at the main inlet where you will discover many reefs and marine life. In our experience, Xel Ha has a bit better snorkeling than Xcaret, but it depends on which park's other activities are more appealing to you.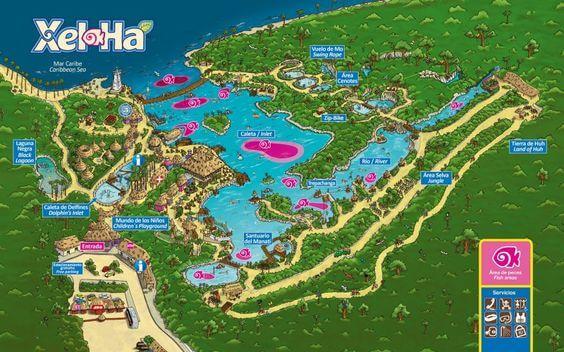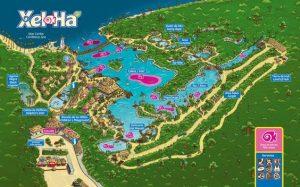 Snorkeling at Xel Há is an incredible experience. You can see up to ninety types of marine species such as surgeonfish, damselfish, angelfish, snapper and many others. Not only that but you can also see the fantastic visual effect of the dense sea water meeting the cooler fresh water from the rivers, known as the halocline and thermocline.
Snorkeling here is unlimited so you can spend as much time in the water as you like. You can access snorkel gear, such as the mask, flippers and life jacket from any one of the five locations around the eco-park.
Xel Há is about a 40-minute drive from Playa del Carmen. Here is a link to Xel Há's information about its snorkeling attraction
Snorkeling with Whale Sharks
I am ashamed to admit we have not fulfilled our bucket list item of snorkeling / swimming with whale sharks. The best place to do this is Holbox island just north of Cancun. You can get an introduction and a links on our snorkeling with whale sharks post .
Snorkeling is a Fantastic Experience
All in all, snorkeling is one of my favorite things in life, especially in tropical areas like the Riviera Maya!
So, if you find yourself wanting to do something a little different and aren't afraid of getting wet, you have to try it yourself. If you're ready for your own underwater adventure, then book your own vacation in Mexico before it's too late! If snorkeling is big on your list, then Riviera Maya is a fine choice.
Whatever location you choose, you will be happy you tried snorkeling in Riviera Maya.
Search our site
Recent Posts
Who is Mayanrental?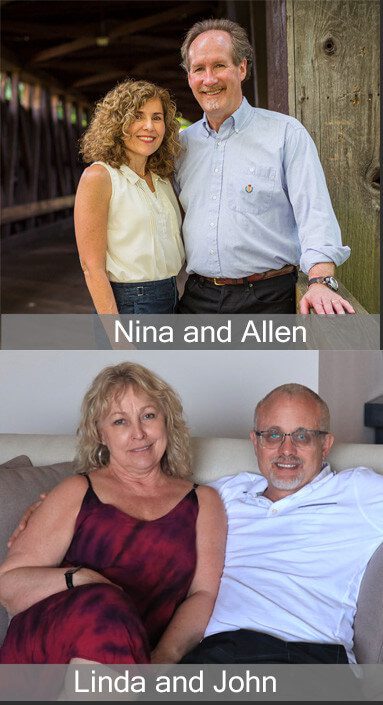 We are Vidanta timeshare owners who care our guests. We love finding you perfect accommodations for an excellent vacation.
Read More....