Ten Things They Don't Tell You About Yelapa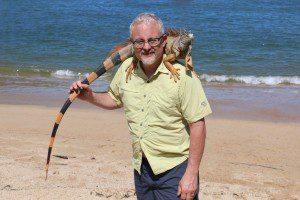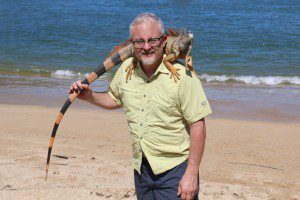 Ten Things They Don't Tell You About Yelapa
Yelapa is a small village in Banderas Bay that can only be reached by boat. We have a travel post about our visit last year.
There are many pages on the internet about Yelapa , but there a few things that most of them don't tell that you need to know. Some of these we learned and put into practice. Some of them we learned from our mistakes. So here goes:
#1 Stay at least two nights, three is better.
We are sad to say , day trippers to Yelapa pretty much miss the point. The peace and quiet starts when the day trippers go home. I still takes a while after that to sink into your soul.
#2 Bring Water Shoes and shorts or a skirt.
You will likely have to ford the river and it is a little unpleasant barefoot. Either going or coming it will be at high tide.
#3 Bring a flashlight or two.
Things happen at night in the village and you don't want to miss them. There are no lights to help you back over the river. There is a bridge upriver , either 10 minutes or 20 minutes walk up depending on who you believe, but you will need light in any case.
#4 Learn how to say No , Gracias without the horrible American accent.
You will be fending off trinket sellers during the midday, And I don't care if you are from Texas , it isn't pronounced grassy ass.
#5 The water and the ice in the restaurants are pretty darn safe
My wife has a sensitive stomach and we ate everything and had drinks with ice and had no problems. There is a water purification company in the village making five gallon containers that probably explains it.
#6 The beautiful beach is really small pieces of coral
The beach is really pretty, but your feet might not think it quite so pretty. See #2
#7 Get off your butt and do something active In the water
We didn't and I regret it. Stand up paddle board, snorkel trip , parasail behind a boat, do something !
#8 Go early to the Waterfall
Get up early. Which in Yelapa is maybe 9 AM and head up to the waterfall before the day trippers come and spoil the tranquility. See #1 above.
#9 Maybe take a 6 liter jug of water with you.
We didn't see an easy place to get bottled water and were glad we brought our own. And while the restaurants are safe, the tap water is not. It may be easily and cheaply available, so leave a comment if we are wrong.
#10 See the Botanical Gardens on the way back to Puerto Vallarta. You are already 90% of the way there when you get to Boca de Tomatlan and you don't want do that twisty road twice, driving or in a taxi,