Things To See On Puerto Vallarta's Malecón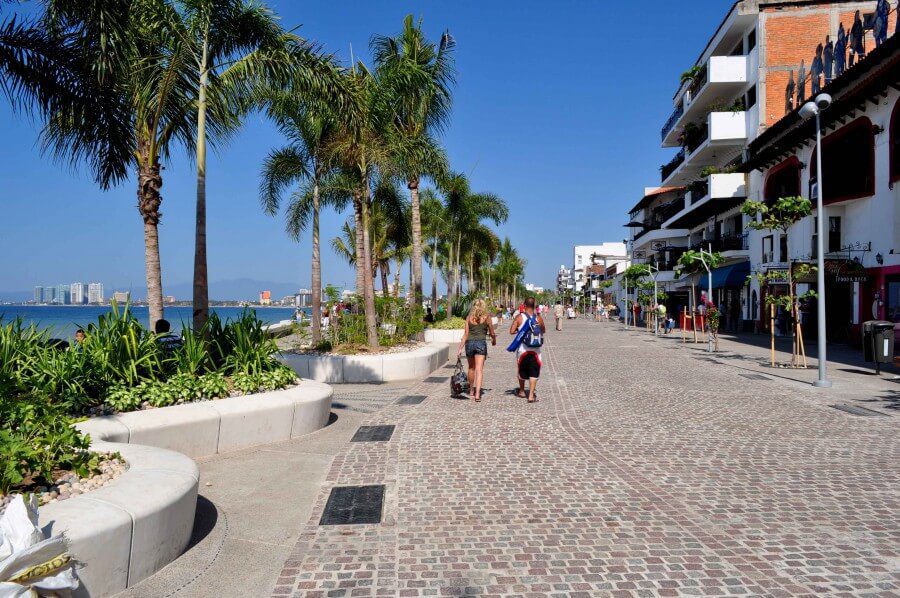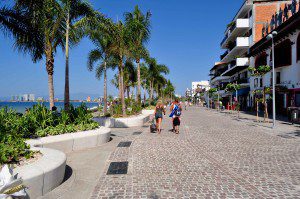 The Malecón in Puerto Vallarta is definitely a must-see attraction when visiting the area. Some call it a boardwalk, but the Malecón is basically a paved esplanade along the waterfront in the heart of the city. On one side, you can enjoy the beautiful sights and sounds of the beach and ocean. On the other, you can browse the merchandise in little shops or enjoy a cocktail and a meal in one of the many bars and restaurants.
The Malecón is about 11 blocks long. It is located between the Hotel Rosita and the amphitheater near the Plaza de Armas. On most of the Malecón, only foot traffic is allowed, so visitors can enjoy a leisurely stroll without worrying about automobile traffic.
If you're planning a visit, we've outlined some of our favorite things to check out.
Art
Along the Malecón, there are many statues that are interesting to look at and photograph. One of the most famous is Caballito de Mar by Rafael Zamarripa, which depicts a young boy riding a sea horse. There are stairs surrounding the statue, which make a perfect spot to sit, relax and enjoy the view.
On the Malecón, visitors can also enjoy many street performers and artist building elaborate sand structures on the beach. There are also myriad art galleries and shops featuring the work of local artists.
Food
There are lots of restaurants, bars and cafes to choose from on the Malecón. La Chata is a popular restaurant that serves local cuisine and has a balcony that offers stunning views of the Malecón. It is a perfect place to people-watch or take in the sunset.
Roberto's café is a more casual spot to grab a coffee, cocktail or a bite to eat. It has patio seating that also provides a great view of the beach and the passersby on the Malecón.
There are also many food vendors set up along the Malecón offering treats and snacks like churros, cotton candy and (my favorite) Mexican street corn!
Shops
Along the Malecón is a great place to shop for souvenirs. There are great little stores that sell traditional souvenir items like t-shirts, snow globes, postcards and magnets. You can also find many locally made items such as hand-woven blankets and bags as well as embroidered dresses and blouses.
Jewelry stores are also popular on the Malecón. Mexican fire opals are lovely and well priced in this region.
Nightlife
After 11 p.m., the Malecón is a great place to visit if you are looking for nightlife. Cheeky Monkey is a popular bar because of its $1 beer and margaritas. Zoo Bar & Dance is another fun place for those wanting to dance the night away. No matter what type of music and drinks you enjoy, you should be able to find an option that works for you just by strolling the Malecón.
Bonuses
Editors note:  A couple of years ago free wifi was introduced to the Malecon.  Also, we discovered a lady name Sandy Cesca that conducts waling tours all around Puerto Vallarta.  Will have an article posted on these soon.
Image courtesy of www.bel-air.mx.