A One Week Vidanta Resort Itinerary - Part Two
This is a continuation of a One Week Vidanta Itinerary - Part One
Day Four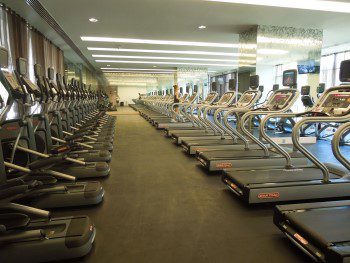 You might want to spend the second half of the week with an every morning, Oh Dark Early, yoga class at the spa . Or….... you might not. Another alternative to help you go home healthier is a morning walk or run on the beach. Or….you may just sit on your private deck and sip your coffee. This requires that earlier in the week you picked up some coffee, 100% Arabica. If you are like me and don't like it black, don't forget the half and half. You could have also picked up some yogurt and some fruit or bread for toast so you can relax the morning away in your suite.
For lunch today, you can take a little money off your final bill by visiting the deli. Unlike the salads in the U.S. grocery stores, the salads here are flavorful and surprisingly inexpensive. Order 2 or 3 of them to share and sit out in the tropical air and enjoy the moment. Be fully present and savor your curried garbanzo beans !! To ward off being too healthy you might want to top it off with a frozen yogurt.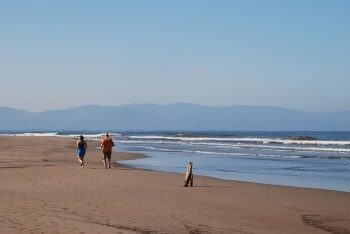 Today is a good day to enjoy the ocean. If you are in Nuevo Vallarta, you could rent a boogie board if the wind is up and there are good waves. If you are in Riviera Maya you could swim off off the dock in the areas cleared of coral or walk 10 minutes north where the beach has no coral. Better yet, you can take a snorkel tour right from the resort. If you always wondered about scuba, you could do an intro lesson for free at the pool.
In either location there are often parasail trips you can take for a spectacular view of the ocean, beach and the resort.
Tonight you will be tired and looking for a relaxing informal dinner. Check out La Cantina in Nuevo Vallarta or Frida's by the Mayan Palace p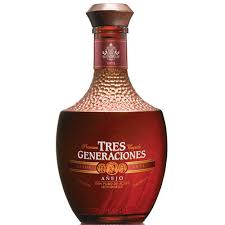 ools in Riviera Maya. This is basic high quality Mexican food. La Cantina has the added bonus of fantastic Laser show.
If you planned ahead (because you read this post before you arrived) you have picked up a bottle of anejo tequila, you can sit on you balcony , enjoy the stars and sip tequila.
Day Five
After your yoga, walk on or run on the beach, memories of the buffet breakfast from Day One are haunting you. May as well give in and do one more. A light sushi snack at the Blue Fish will hold you until evening. This is a good afternoon to schedule a massage. Or wander down to the beach/pool and join in a volley ball or ping pong game. Send the older kids off to the video arcade and find a palapas and try one of the creative drinks you haven't had yet, like the Miami Vice or the Picasso. Mix and match any of the above that appeal to you.
If you are in Riviera Maya , tonight is the night to cash in those Cirque du Soleil tickets you bought 3 months in advance. You will be blown way by the quality of the dinner and the fantastic show. If you are in Nuevo Vallarta, you can choose between the fun Mexican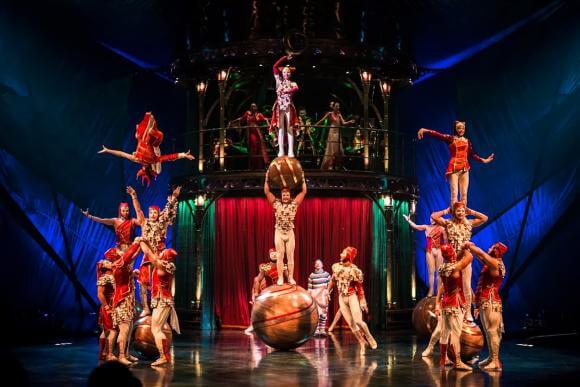 Fiesta on the beach (usually on Thursday nights) or a more elegant Italian dinner at Tramonto. If you chose the Fiesta , your entertainment is built in with traditional Mexican entertainment. If you chose Tramonto, you can wander over to the Santuario, for the rotating entertainment options. There is a small cover charge, but it is applicable to drinks and snacks.
Day Six
Don't panic. You are not going home today. If you happen to be staying in the Luxxe, Spa Tower, Loft or Residence in Nuevo Vallarta, you have a unique option this morning The Luxxe Spa (called the Spatium) has a wonderful outdoor spa area with a steam room, dry sauna, cold plunge pool and huge co-ed Jacuzzi pool. You can book an hour there for no cost. A beautiful way to keep the vacation mindset going on day Six. If you are not in the NV Luxxe area, no worries, just repeat "The Ritual" from Day One in Part One of this post. In all cases, today should include a massage. If you did the Spa wet area, go directly to your massage. If not , arrive at the Spa 45 minutes early to do the jacuzzi, dry sauna, , COLD water tank, wet sauna and Swedish shower prior to your massage. The simplest choices are the Swedish massage (also called the relaxing massage) which is gentle and …. Well…… relaxing. Personally, I feel like I haven't had a massage after a Swedish Massage so, I choose the deep tissue massage,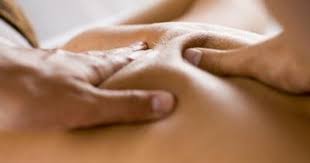 which given my genetically tight muscles is always a VERY INTENSE experience.
Since this is your last night, you might want to finish up where you began at the Burger's Custom made. This time get a steak not a burger. If you are in Riviera Maya, a good alternativ is the Café del Lago theme buffet followed by a show. In Nuevo , spend a little time at the Santario for some live music and entertainment but be sure to walk through the jungle or down the beach to absorb your last night in tropical paradise.
Day Seven
Ideally, your flight is not until noon or later. It is great to wrap up your stay with a relaxing breakfast. This can be either at the best buffet breakfast in the world or maybe a breakfast crepe at the deli. There is a peaceful patio to enjoy it.
It is time to shed a tear and check out. Make your commitment now to book your trip for two weeks instead of one next year. Obviously one week was not enough. If you missed the first half of this blog post you can find Itinerary Part One Here