Mexico attracts divers from across the globe annually. Thanks to its incredible geographical location there are a wealth of different dive spots on the Pacific coast as well as the Caribbean and Gulf of Mexico. It's size, also means that you are able to find somewhere to dive any month of the year and wildlife sightings here have included mantas, sharks, whales, turtles, dolphins and more. Here are just a few of our favorite spots:
Banco Chinchorro
The Banco Chinchorro is probably one of the most remote dive sites in Mexico, which is what makes it so great. It's a beautiful coral atoll spans 800 square kilometers and is located right on the border of Mexico and Belize. It's also a protected biosphere reserve and access to the site requires a permit from the federal government. The main attractions to this site are the pristine visibility alongside its abundance of marine life. Oh, and there are crocodiles too! It's a popular spot for wreck diving too thanks to the 200 or more wrecks that have happened in the area since the 16th century.
Cenotes
One of the most unique diving experiences you can have in Mexico is diving the cenotes.
The Riviera Maya has an abundance of these underwater caverns and caves that are just begging to be explored, around 3,000 to be exact. Stalagmites and stalactites litter these underwater gems and the incredible light that enters them is filtered by the limestone rock creating a mesmerizing environment.
[arve url="https://www.youtube.com/watch?v=YMZvNNs_leQ" title="Cenote Diving" /]
Some of the sinkholes in the region are just designed for swimming, but the likes of the Dos Ojos (Two Eyes), which stretches a whopping 51 miles, is an ideal diving spot. Though only around 30ft in depth, this particular dive is for those with more of an intermediate to advanced level and a few dives under their belt.
Another iconic cenote dive has to be the Tajma Ha, which, slightly deeper at 40ft, offers an incredible opportunity to see vast numbers of fossils in the walls and ceiling of the cenote. Diving here at the right time of day/year means you get to witness a spectacular sunbeam penetrate the water which pierces through the center of the cenote.
The Boiler, San Benedicto
If impressive marine life is your go-to when diving then you'd be daft to miss The Boiler, located in the Revillagigedo Islands, a UNESCO World Heritage Site. You're likely to spot, humpback whales, huge mantas and even hammerhead sharks. As this spot is 240 off the coast of the Baja Peninsula, a live aboard trip is essential, and it is only recommended for advanced divers.
The Great Mayan Barrier Reef
The Great Mayan Barrier Reef is located on Cozumel island off the eastern coast of the Yucatan Peninsula. It is the world's second largest reef system and its unique geology means that there's an abundance of aquatic life that come here to ride the nutrient laden currents. On a good day, visibility here can stretch up to 200 feet and its warm and shallow waters make it ideal for beginner divers! Nurse sharks, Eagle rays and tropical fish all litter the area. You're sure to find Nemo in this dive spot!
Essential Items for Your Diving Adventure
The great thing for beginners is that if you go diving with a school, you will be provided with all the gear you need. Most tours have 2 or 3 dives in a day and provide you with oxygen tanks, buoyancy aids and weights, snorkels, flippers and masks. We would definitely recommend however bringing some sort of underwater action camera like a Go-Pro.
More experienced divers may choose to take their own gear and if you have a dive computer, they always come in handy, though the guides usually carry them so that you can log your dives accurately.
Useful Resources
https://travel.padi.com/d/mexico/ - PADI has a range of information including which sites to dive during which month. You can also check out which local dive schools are in your area, so you can book a trip or even get certified as an open water or advanced diver.
https://www.girlsthatscuba.com – These girls are experts in diving and have a wealth of tips and suggestions for the best diving in Mexico.
Search our site
Who is Mayanrental?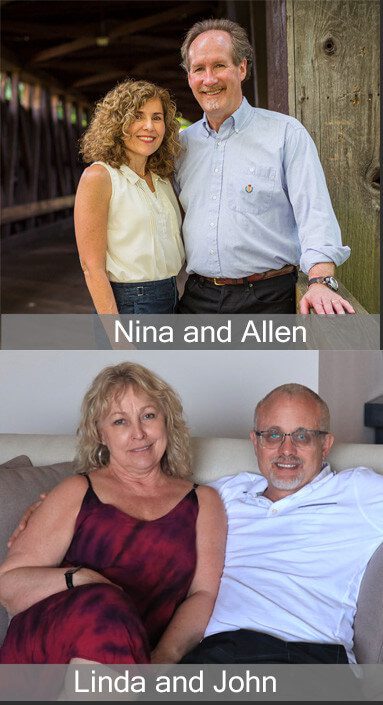 We are Vidanta timeshare owners who care our guests. We love finding you perfect accommodations for an excellent vacation.
Read More....