Finding the Best Margarita in Bucerias
In our never ending quest to be helpful, we decided to research where one might find the best margarita in Bucerias, Mexico. We may expand this search farther in the future. To be fair we won't order the 2 for 1 house margaritas, but will order an upscale version. We strongly recommend you do the same. Life is too short to drink cheap , crummy margaritas.
To do this we felt we should create a margarita rating scale. Here is what we came up with.
Flavor 50
Amount of tequila.15
Quality of tequila. 15
Creativity 15
Presentation 5
Total Possible 100
Sukhar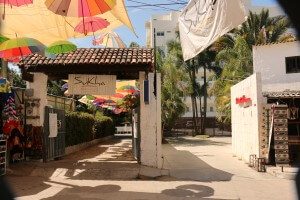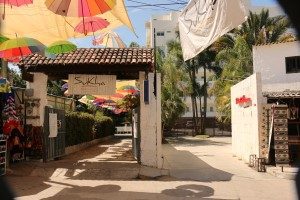 This restaurant right on the beach has a nice open ambience. Located. On Lazaro Cardenas near Mark's and Karen's. As we were walking in a nice young woman coming out told us the margarita's were " lethal". We had no idea how right serious she was. .
We ordered Cadillac margaritas. (These are made with top shelf tequila and Grand Marnier. It was 12 oz for about $8. Not cheap !!
Immediately the tequila declares itself. I don't love a super sweet margarita, but this one could have used just a bit more agave syrup. They brought extra limes and the flavor boost helped balance the tequila, One things for sure, I am pretty sure I have never had a margarita with more "punch" to it !!
Here is the score: Flavor. 35/50. Amount of tequila. 20/15 and no that is not a typo. Quality of tequila. 12/15, Creativity 10/15, Presentation 4/5 (pretty glass}
Sukhar Total. 81/100
Le Chivera
is the Bar to the left of Mar y Sol as you face the ocean
We ordered upgraded tequila . Turned out to be Jose Cuervo Tradicional. This was a not memorable margarita with a little umbrella. He said it would be 80 pesos and it ended up 100. (About $11 !!)
This one was a little on the sweet side. (I know, we are hard to please). Flavor. 35/50, Amount of Tequila. 10/15, quality of tequila. 10/15, Creativity. 10/20. Presentation 2//5.
Le Chivera : Total. 67/100
La Postal
A very casual place that turned out to have fabulous Italian food that lived up to the reviews, We ordered our margarita with a Don Julio tequila upgrade, Cost was abut $8, but it was a quite small canning jar. Not a great value
The taste was a bit similar to the Sukhar without the extra limes to help it along. Flavor 35/50, Amount of tequila. 15/15, quality of tequila. 12/15, creativity 10/20, presentation. 3/5. Simple but classy. Still haven't found the best margarita in bucerias
La Postal : Total: 78/100
Mar Y Sol
Noted for Seafood, we had the most amazing, giganic shrimp. Oh wait, we were on margaritas. this one was very strong in the lime , very good flavor, a little too sweet, but really the best of the bunch. Flavor 45/50, Amount of tequila. 12/15, quality of tequila. 12/15, creativity 14/20, presentation. 3/5.
Mar Y Sol : Total : 86 The Bucerias winner ( so far)
Conclusions
The first thing to note is that none of the ones we tested were made with dreadful margarita mix. All tasted of fresh limes.
Second our home made margarita recipe still outshines them all.
Flavor 48/50, Amount of tequila. 15/15, quality of tequila. 13/15, creativity 14/20, presentation. 3/5.
Jameson Home Made Total: 93/100
If you aren't bored of our margarita stories you can read Personal Margarita by a Beautiful Senorita
But it turns out that the Best Margarita in Bucerias will be the one you make yourself.