Five New Features at Vidanta Nuevo Vallarta
Beachland
The already amazing Vidanta resort has three new additions to make your vacation even better.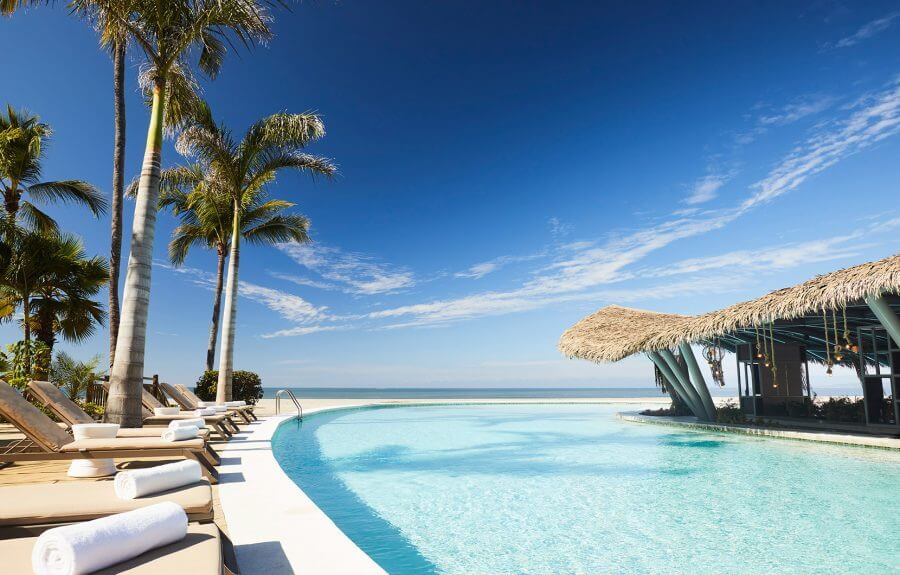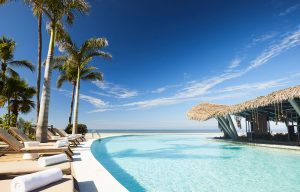 Beachland is a new pool with the largest swim up pool bar at the resort. It is open to all guests and has a nice relaxation area on the Bay of Banderas. You can see Vidanta's intro with some photos. The Balche restaurant provides fantastic poolside food. .
Salum
The second new area, called Salum, is in the same area as Beachland (where the Mayan Palace pool used to be). It is a collection of authentic Mexican food trucks and casual sitting areas. The food is supplemented by crafts from various ethnic groups throughout Mexico. This is a great addition for those that like to stay on the resort, but would like to experience some more main stream Mexican food and crafts. It also adds a more economical option for some meals on resort. There are not a lot of pictures or information on the web for Salum, but we will supply lots of information and photos when we (John and Linda) are in Nuevo Vallarta in late February.
Estates Pool
The third addition is a luxury pool and lounge area exclusively for Estates owners and their guests. This provides a place for estates guests to de-stress on the edge of the Bay.
Puerto Manjar
When it is time for the Mexican sunset, the new restaurant, Puerto Manjar provides a place to view the colors with al-fresco dining and a huge selection of fresh seafood with a Latin American flare. Choose from grilled oysters, tuna tartare, lobster risotto, or the fresh Catch of the Day.
Sky Dream
Vidanta has introduced an gondola system to supplement on resort transportation. The potential of this system will be fully realized when the new entertainment park is open. You can see the SkyDream factoids and photos here.
Time to Book
We have reserved many options for you to enjoy these new options in addition to the 20 plus restaurants and heavenly pool areas already there. CLICK HERE for November, Christmas and Winter Options.