Believe it or not , I first heard about La Famiglia in Playa del Carmen in a church in Michigan. No really! Our pastor was using the owner as an example of someone who loved his food and wanted to share it. So of course, we had to try it out when we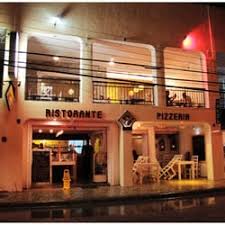 came to Playa del Carmen. Located just one block off the main drag of Avenida cinco on the corner of Avenida 10 and Calle 10 Norte. After fighting for a parking spot and dodging a downpour we successfully arrived for our reservation on time. La Famiglia is an Italian restaurant through and through. Most of the main floor of the restaurant is taken up by the kitchen, so we were led to an upstairs area where there was more seating. We ordered bruschetta , which turned out to be a little superfluous given delicious basket of bread that soon arrived.
Irrelevant Side Track
Let's settl this once and for all. It is pronounced Broos-keh-tah. for a full discussion see this explanantion
Starters
After much discussion, both my wife and our friends ordered the chef salad. I had to be difficult and order the goat cheese on the side. I have been trying to acquire the taste for 2 or 3 years. Ain't gonna happen. The salad was fantastic, with thin sliced pears, jicama, various greens, some kind of sprouts, and the dreaded goat cheese, and very light and delicious honey mustard. My wife tries to claim the goat's cheese made it perfect.
Homemade Pasta
Our waitress Elena, was from Guadalajara and pleasantly tolerated all of our deliberations. La Famiglia has a wealth of Classic Italian choices, including various homemade pastas. Our friends, Jim and Debbie, split the jumbo shrimp with a side of homemade fetuccini arrabiata. I went straight for the fetuccini arrabiata , (tomato sauce with pleasant kick} with Italian sausage added. Linda tried the gnocchis in a gorgonzola sauce, laced with chicken and topped with walnuts. Stunningly rich and delicious. Maybe even a little too rich, but did I mention delicious? I have always thought that too rich might be an oxymoron. But nobody finished the huge portions.
Contact
MX Number: +52 (984) 803-5350 ✆ – CLICK TO CALL ON MOBILE
Email: [email protected]
Facebook: https://www.facebook.com/LaFamigliaPDC/
The Italian Grand Finale
We tried the gelato and tiramisu for dessert. The gelato was creative and delicious flavor. It tasted creamy but had a bit of graininess to it. Our friends thought it was frozen either too fast or too slow. The tiramisu was very good and not too sweet as it often is in the States. We were settling in for the check when pretty young Elena showed up with a smirk on her face and a bottle of Limoncello fresh out of the freezer. A beautiful, complimentary end to a wonderful meal.
On the way out a pizza was coming up the stairs. Bummer that this is our last full day in Mexico or we would be back for pizza at La Famiglia in Playa del Carmen.
Search our site
Recent Posts
Who is Mayanrental?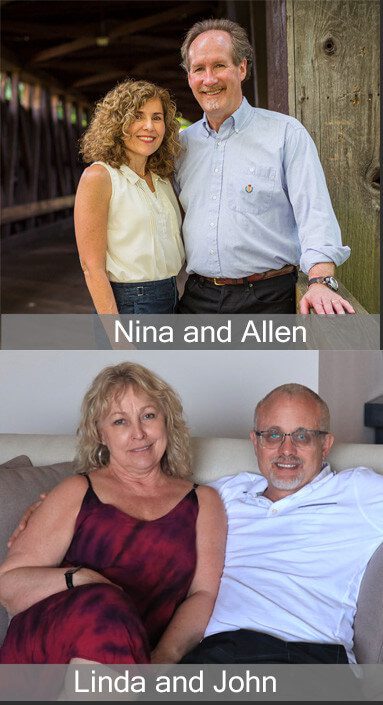 We are Vidanta timeshare owners who care our guests. We love finding you perfect accommodations for an excellent vacation.
Read More....