How To Arrive With Confidence In Your
Spa Etiquette
Since many of our bookings at Vidanta Grand Luxxe , Spa Tower and Loft come with free or discounted massages, I have had to learn a few things about massage etiquette. Another way to phrase this is "how not to embarrass yourself" at the spa. There is a tendency to feel a bit awkward and wonder exactly what to do, so here are some important pointers to ease your first time anxiety.
Pain or No Pain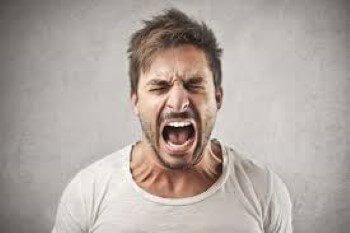 While there are all sorts of exotic alternatives, there are two main choices for newbies. A Relaxing Massage (also called a Swedish Massage) which is gentle and , well, relaxing. This is the option my wife and all pain averse people choose. I did that once and felt like nothing happened. So, macho people like me, opt for the Sports Massage (also called the deep tissue massage) This is much deeper with the aim of massaging out tight muscles , adhesions and , knots. HOWEVER, I have learned that macho only goes so far. I only get a massage once or twice a year, so I am very tight. I have learned to say (presion media ) medium pressure rather than letting the masseuse choose the pressure. It was a bit like torture before I figured this out. Also , don't be too proud to say pocito menos ( a little less). Note that a free massage at Vidanta is only a Relaxing Massage for 50 minutes. You will pay an upcharge for longer or for a Deep Tissue massage.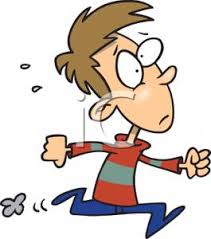 Early or Late Arrival
I once arrived to a massage "just in time" and it really detracted from the experience. You really should arrive at least 30 minutes before your appointment. You won't be rushed and you will have time for the relaxation ritual I recommend below. One of the main goals of massage is to relax and unwind.
Hot Tub or Cold Tub
On one of my visits, the attendant was very helpful and suggested a sequence that is my new ritual I now use it every time I go. Start in the jacuzzi, then 10 minutes in the dry sauna, a few more in the wet sauna, COLD water tank (head and all) and Swedish shower, If you are short on time you can skip the wet sauna.. I love the cold dunk but suspect many of you may not. Finally, melt into a chair to wait for your massage.
Clothes or No Clothes (What not to Wear 🙂
You should wear whatever is comfortable to the appointment. You will be given a locker and a robe. On the man's side, for the sauna and Jacuzzi etc, some wear swim suits, some don't . At least stay covered with your robe between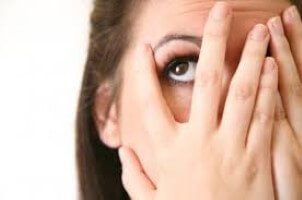 stations. This used to be the most awkward part of Spa Etiquette for me. Now I just act like I own the place. My wife tells me on the women's side , swim suits are pretty much universal. This is a spa in Mexico, it will be quite different (more conservative) than those in Europe or Asia.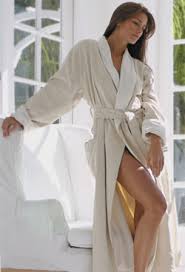 However, when they call you for the massage, it is usual practice to put the suit in the locker (on the women's side they spin dry it for you). It is time to sally forth clad only in your robe. Do be meticulous about tying it up and watch how you sit in the coed waiting area. When your masseuse leads you to your room or cabana, they will leave you while you disrobe and get under the sheet. When it is time to turn over, they will hold up a sheet and discreetly turn away. They will uncover only the part they are working on.
To Tip or Not to Tip
If you are in Mexico, I can assure you that your masseuse is not well paid. I make it a practice to tip 10 to 15% of the cost of the Massage. Since I am not sure how the tips are shared, I play it safe and make sure to put cash in the pocket of my robe. If you forget this step, and try to tip afterward, you will find yourself disrupting the flow of the spa and undoing some of your hard won relaxation. I am thinking I will put two bills in my pocket next time for the times the service is exceptional. My last massage was the all time best in terms of releasing tight muscles.
Mobile Phone Or Off the Grid?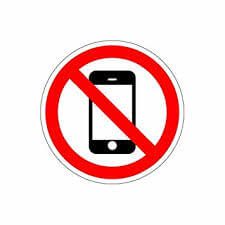 What?? No !!! Are you kidding ??!! Mobile phones are pretty much the antithesis of spa relaxation. Most spas prohibit their use. And since you asked me, I also forbid it.
Talk or No Talk
From what I read, that is up to you. I, personally, choose to just "be" . No conversation, except perhaps the high pitched " a little less pressure please". Spa Etiquette from the spa's perspective is to treat you well, so you get to choose. Also consider, their command of English may not be extensive.
Final Thought: Stress or Relax
Americans especially have a hard time relaxing. They try to schedule a vacation for 3 or 4 days including a long flight each way. That's crazy. Take a week or better yet 10 days. Avoid work as much as is humanly possible. And schedule in some time for just plain relaxing. If you are staying in a Luxxe unit in Nuevo Vallarta, you can schedule an hour in the outdoor area with a dry sauna, steam room, co-ed Jacuzzi, and cold plunge pool for free as an additional relaxation time on another day. I have written this article on spa etiquette so that you won't feel awkward and ruin one of the perfect relaxing activities.