The Best Deals at Vidanta Resorts.
We are committed to help you get a relaxing luxury vacation in Mexico. There are literally a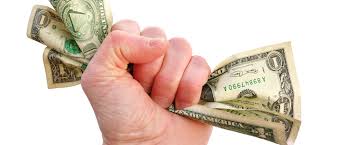 dozen or more options for accommodations at the Vidanta resorts. But which ones are the best bang for the buck. We are happy to help you figure that out cost effective. Riviera Maya and Nuevo Vallarta have the most options and are the most popular so we will focus on those. We will address four situations.
Before we embark on cost effective options, we should mention that if money is no object and you want the best, go for the Loft 2 or 3 bedroom suites or the Residence four bedroom top end unit.
Note: All rates are weekly.
The Absolute Cheapest
Some of our guests tell us that they spend very little time in their unit. They don't care if they have a balcony. For them the Mayan Palace Studio or one or two bedroom suites are the best deal. A studio for two people is only $890 for the week. As an even better deal, you can split two bedroom suite with two couples for even less ($1490). Half of that is less than $750 for the week per couple. Or you can accommodate up to six people including kids for that $1490. The suite options is a big upgrade from typical hotel rooms. This works great in Riviera Maya. However,in Nuevo Vallarta, the units are newer, but there are very few of them, so try to contact us as far in advance as possible.
Families of Four to Six people.
Cost Effective Quality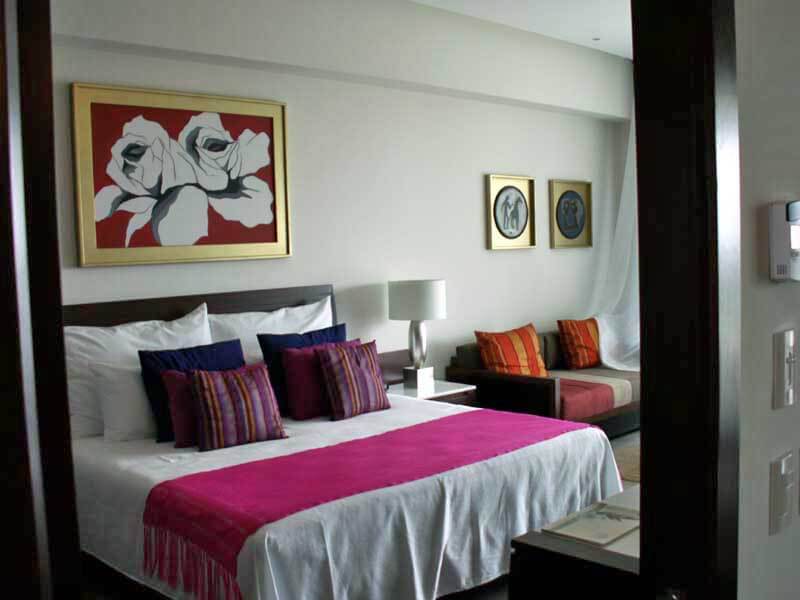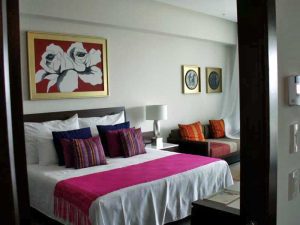 The Grand Mayan one and two bedroom suites are a great family option in both Riviera Maya and Nuevo Vallarta. There are sofas to accommodate up to four people in the living room of both one bedroom suites ($1790) and two bedroom suites ($2090). In Nuevo Vallarta there is a fabulous water park with a big water slide and lazy river that both kids and adults will love. We almost had to leave a friend in Mexico because he wouldn't get out of the lazy river.
Luxury at a Bargain
The Grand Luxxe suites are a price bump but worth every penny if you value luxury and space.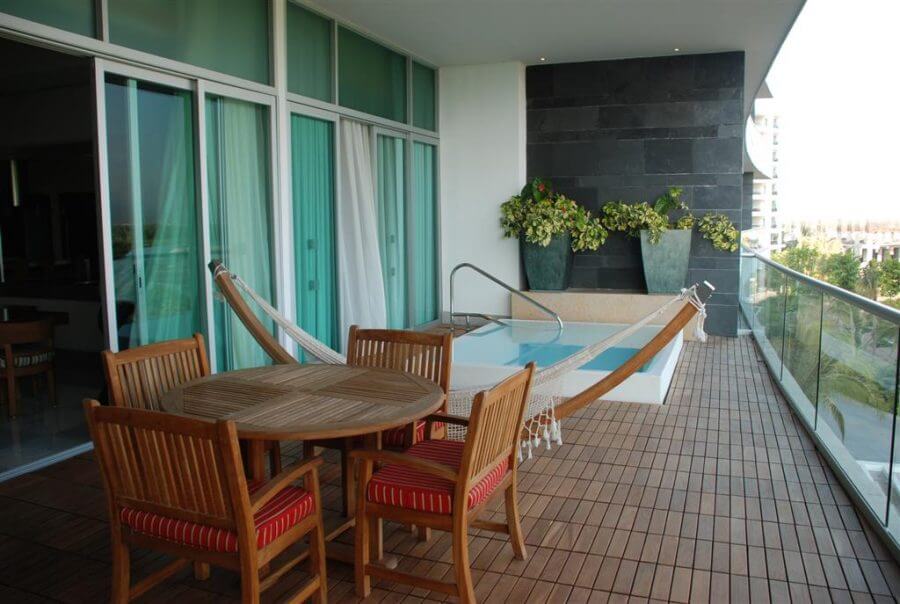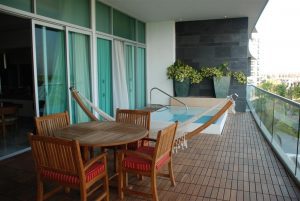 The one bedroom suite is $2390 to $2490 for the week and the two bedroom suite is $3290 to $3390 for the week. This gets you very upscale very large units and access to exclusive Grand Luxxe areas of the resort. Of course the level of service goes up as well with free morning coffee, one concierge for every 16 units and amazing maid service twice a day.
Luxury for a Couple
Hands down the best deal on the resort if it is available is the The Luxxe Junior Villa for $1890.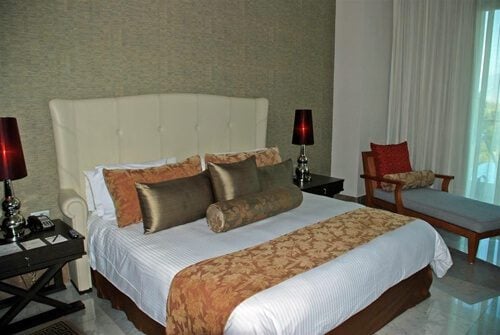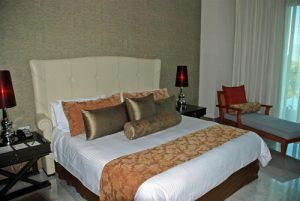 This type of unit is available in both Riviera Maya and Nuevo Vallarta. This has the luxxe level of luxury and even though it is called a sometimes called a studio, The Villa has a bedroom and a separate living area with a couch (that also makes into a bed), a TV, fridge , microwave, and coffee maker. It very close to having a one bedroom Suite for $500 less. Because it is a Luxxe unit, it has the added advantage of access to the Luxxe / Bliss beach club and the Luxxe spa in Riviera Maya or Luxxe pools and Luxxe spa in Nuevo Vallarta.
P.S. It also has a nice balcony.
Best Deal for a Large Group.
The four bedroom residence is the most luxurious amazing unit on the Nuevo Vallarta resort. At a rate of $7490 for the week it seems pretty pricey. However with four bedrooms and 5 bathrooms, you can share it with four couples. That comes out to less than $1880 per couple for the week for the most exclusive unit on the resort. !! That is the same price as a Luxxe Villa Studio or a One bedroom suite in the Grand Mayan.
P.S. It has a large back balcony and a HUGE front outdoor living area/balcony. All told, it is almost a 5000 square foot unit. These are very difficult to get and require advanced booking . Well worth the trouble . We had ten family members for a week and it was a fantastic experience.