Walking tours in Puerto Vallarta
Meet the locals with Sandra Cesca
If you look for a genuine holiday experience, Sandra Cesca arranges walking tours in the local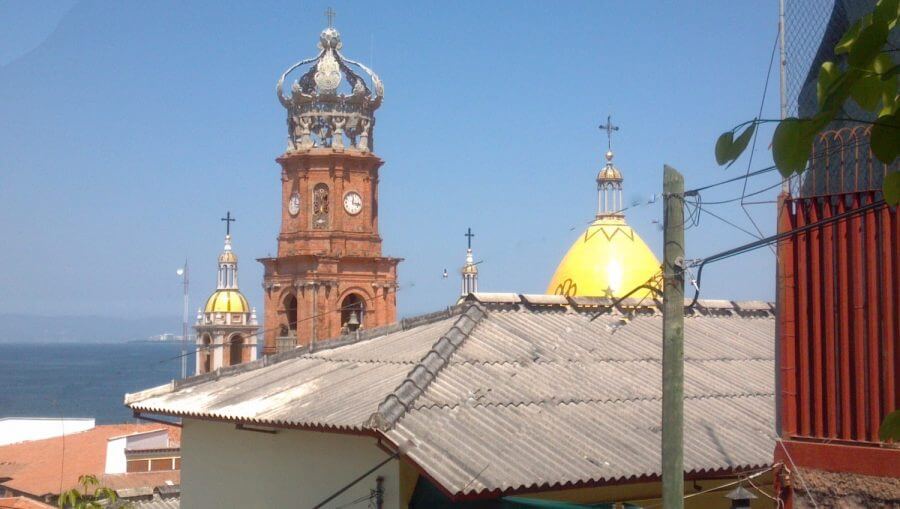 neighborhoods of Puerto Vallarta.
Puerto Vallarta has much more to offer than relaxing in a hammock weighing in the wind. The city has charm and colorful architecture with plenty of opportunities to explore. But where to start?
Sandra Cesca is a photographer and a certified guide. She has operated Puerto Vallarta Walking Tours for over ten years and besides that she earned a Trip Advisor Certificate of Excellence in 2018. If you are more a visual person , we have an entire PVR walking tour photo gallery on our personal travel blog
Four Great adventures in Puerto Vallarta
Puerto Vallarta has lots of cozy, authentic, secluded areas, you just have to search a little before finding them. Sandra Cesca has lived in Puerto Vallarta for a long time. She has extensive knowledge of the city and furthermore,she engaged in the local vendors, artisans, and residents of Puerto Vallarta.
There are other walking tours arrangements in Puerto Vallarta, but a tour with Sandra has advantages. Her groups are small with time for individual attention and tips. A walk with Sandra Cesca is almost like a friend showing you around in a neighborhood she loves.
You learn the captivating history of the city and get a unique opportunity to experience the local culture. Her idea is to immerse into the local culture for a few hours, so you feel more comfortable being here.
El Centro City Walk
Known to locals as El Centro, downtown Puerto Vallarta has a lot to offer. El Centro has a rich culture mixed with shops, cafes and restaurants, theaters, and art galleries. This walk covers the oldest part of Puerto Vallarta on the north side of the river.
You walk the historic district with cobblestone streets, and typical Spanish Colonial architecture, while you absorb the sights, smells and sounds of daily life.
Southside Neighborhood Walk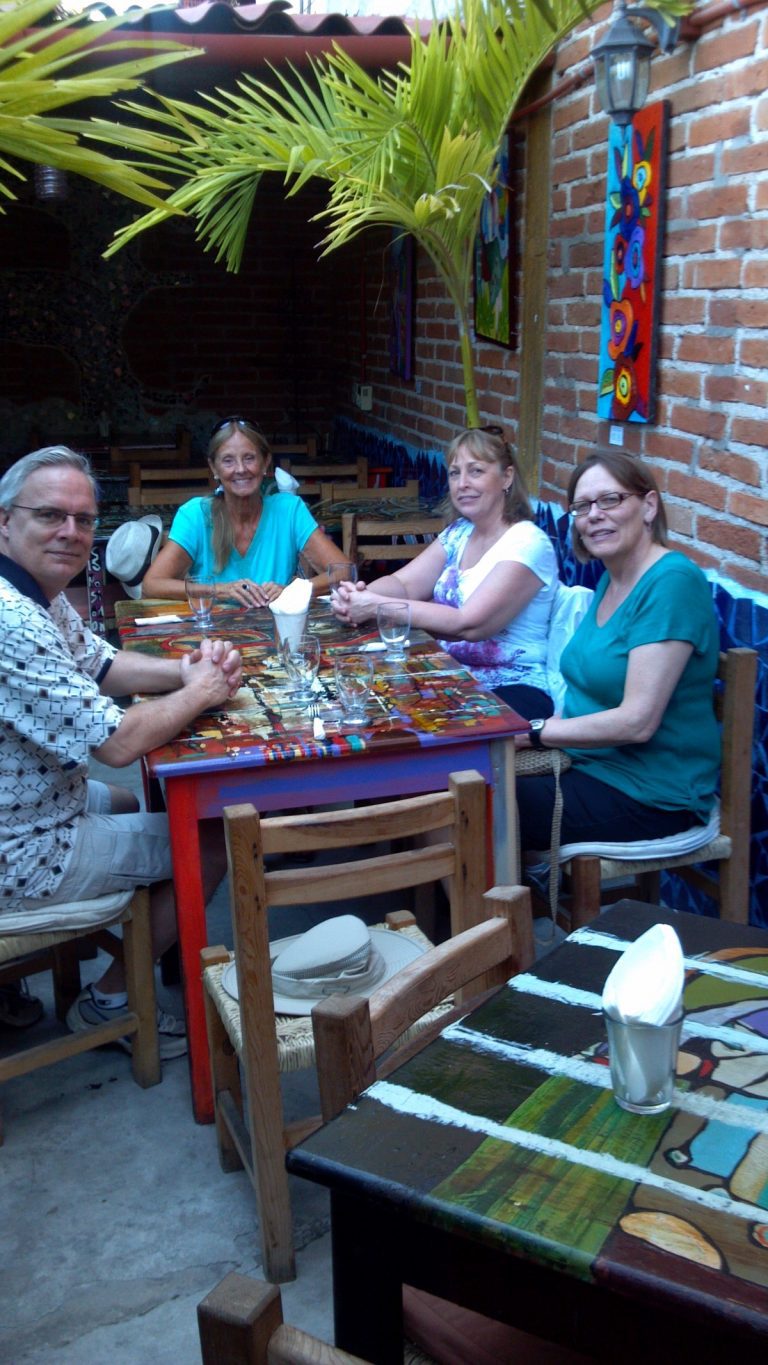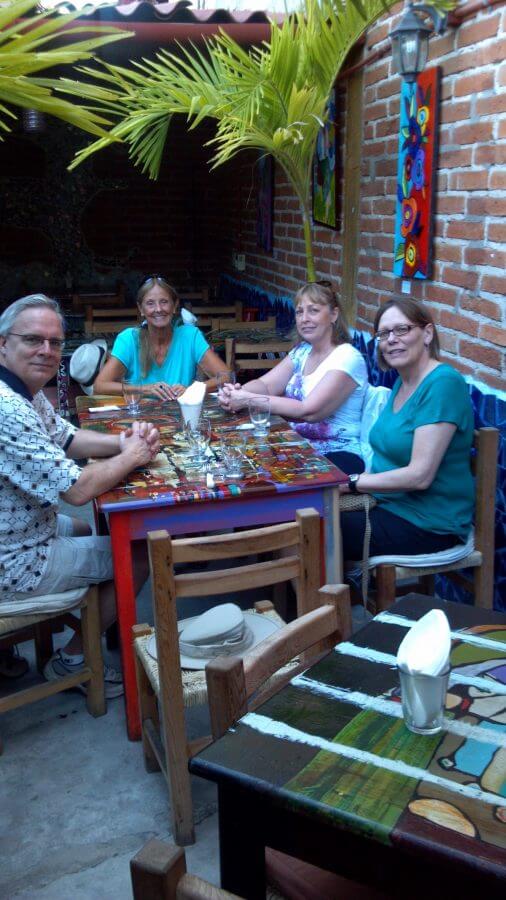 This is a walking tour to the other side of the river. From the patio at the Cigar Factory, you head for the Southside over the swinging Rio Cuale bridge. The Southside, known as the Emiliano Zapata Colonia, is a delightful mixture of small family businesses, residences, and restaurants. It is the second largest colonia (neighborhood) in all of Vallarta. It also has the most diverse population and choices than any other area in the city.
Gringo Gulch Architecture and History
Learn how Puerto Vallarta grew from quaint fishing village to an iconic tourist destination while strolling the cobblestone streets of Gringo Gulch. This area is known for its ocean views and Spanish Colonial architecture. You will have a great time on this tour, walking the charming streets of famous Gringo Gulch.
You will see Casa Kimberly, Elizabeth Taylor's former home and marvel at famous homes and villas built during the 1950s. If you are a photography lover, you will enjoy the stunning views of the ocean and jungle.
Tropical Plant Walk
Are you interested in tropical plants growing in this part of Mexico? Walking through Old Vallarta and the Rio Cuale Island, you see over 70 varieties of tropical flowers and trees. Most important, you learn common names along with herbal, medicinal, and ceremonial uses and hear history, folklore, and stories, about the people who helped shape this colonial town.
Puerto Vallarta is part of the Western Sierra Madre. The local climate is tropical, a veritable paradise for the vegetation. The flora is abundant and diverse, and you will discover lots of beautiful flowers, plants, and trees in colors ranging from warm and bright to soft pastels.
Make you vacation more memorable
A report of our Gringo Gulch walking tour with Sandra
We were scheduled to meet Sandra Cesca for our walking tour of Gringo Gulch beginning at Starbuck's right off the Malecon in El Centro Puerto Vallarta. Sandra Cesca was waiting there, and we were off.
Of course, we started with the beautiful Church of the Virgin of Guadalupe. The long history of the building and sometimes rebuilding of various architectural sections and features were very interesting. After that, we wound through Gringo Gulch which was up to the hill behind the church.
Sandra's magic is in the fact that she knows a lot of history and more importantly is always making friends with shop owners and artists. She takes you to shops, introduces you to interesting people. She doesn't get a commission from shop owners, she just knows the best places. it adds to the quality of the tour.
I don't know if it happens on every tour, but with us, she stopped at the coolest little restaurant called Esquina de los Caprichos. They served us some delightful tapas for free, simple fried cheese, tomatoes with balsamic, bread with super garlic, all surrounded by beautiful artwork in a hidden garden setting in the back of the restaurant.
We also visited the Miralo gallery (miralopv.com ) with stunning mosaic mirrors and other mosaic art and also a shop called Querubines, located in the house of the first mayor of Vallarta, with ancient cherubs (hence the name) on the door.
There were a variety of handcrafted items, but the thing that was different was that Sandra explains the meaning behind the crafts making it interesting to me for the first time ever.
More information