Golf club rentals are expensive at Vidanta (like $70 for 18 holes) . So if you are going to golf more than a couple rounds, it's probably better to bring golf clubs as an extra bag.
At all the Vidanta resorts, golf is a BIG draw. For instance, at the Grand Mayan Riviera Maya, the El Manglar course is an 18 hole par 54, that is 2923 yards long.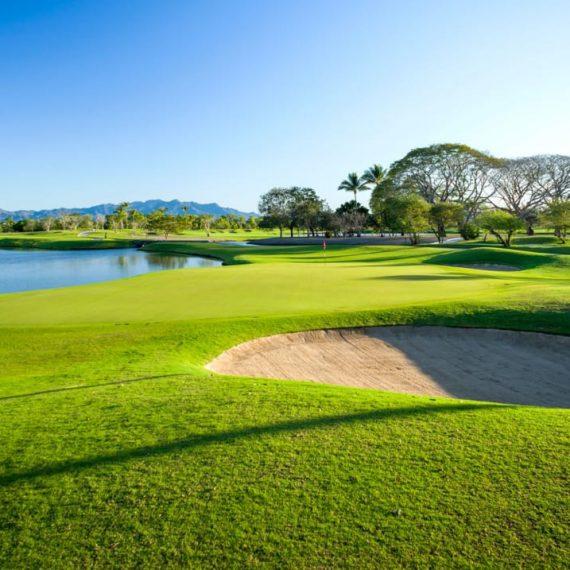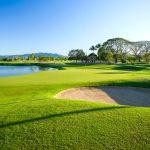 On the opposite coast, the Grand Mayan Acapulco offers the Copra course at 18 holes par 72, and 6156 yards. Along the Sea of Cortez, the Mayan Palace Puerto Penasco offers a challenging 7210 yard, 18 hole, par 72 course. At the Grand Luxxe Nuevo Vallarta, the newly redesigned Nayar course offers 6936 yards and 18 holes, par 71.
Bring your clubs on the plane to Mexico with you. Golf bag hard cardboard shipping boxes are readily available at an standard size of 15' x 15" x 48" (LxWxH) (78 linear inches) and can be gotten from your local golf shop or online. There can be up to 3 additional fees--second bag, over weight, and over size. The normal baggage maximums are 50 pounds and 62" total size. The fees listed below are as of 1/27/12 and may change at any time. Also all fees are EACH way. Call your airline to be sure to note in the reservation that you'll be bringing clubs--many require advance notice as space is limited. One detail to be mindful of: Often sporting equipment is unloaded last from the plane, so it won't be with your suitcase on the carousel. Be prepared for a wait. Click on the airline link in the examples below to be brought to their sites for extra info.
Air Canada Alaska Air American Jet Blue Delta United