Mid-December in Michigan: the first snow has come and gone. Early onset cabin fever is upon us. Just out of curiosity I check flights to Mexico. Grand Rapids to Cancun last minute.
OK no.
Detroit to Cancun 2 days from now …. What !!?? $255 ? With our Chase Ultimate Rewards Card 20% discount, it is only 20,000 points (miles) apiece!! We can't go to Cincinnati for that much. And we can drive the 2 ½ hours to Detroit for that kind of savings.
A quick check with reservations and we manage to book a studio in the Grand  Luxxe Riviera Maya Villa . (more on that in our next post on this trip report)
The thing that makes it interesting is that the flight is with Spirit Airlines. The first shocker is that it will cost $25 to $35 per bag whether you check it or carry it on. If you neglect to pay for your bags in advance, it is $100 at check in...
Warning: The next paragraph is a fictional attempt at humor. You may skip it, My Wife Did
We were encouraged when a conventional Airbus A320 pulled up to the gate. We thought maybe we would be flying in a 10 seater prop plane. Our personal bags each exceeded the maximum size (equivalent to a deck of cards). So that added $200 to the trip down.
Everything was going ok , there was only a $20 charge for them to check our boarding passes and $30 seat usage fee. You don't have to pay for the seat, but if you prefer to sit rather than stand, it is $30 extra.
Apparently, this Airbus jet was especially equipped with hover jets, because we stopped over the Texas/Mexico border. Those refusing to pay the $90 border crossing fee, were parachuted down onto Texas soil. After dodging this impediment, we were very thirsty. It cost $2 a sip from a community water bottle or $29 if you wanted your own bottle. Although our credit card was getting near the limit, we ponied up the extra money.
We were over the water and had Cancun in site when they announced that there would be a $400 landing fee. Since our card was nearly maxed out we opted for the $25 parachute fee and were fortunate when a whale watching boat took pity on us and picked us out of the water. Wow. I wonder what the trip home will bring!
Back to non-fiction: the rest of day one
The rest of the day was a comedy of errors. Perhaps even more humorous than my bogus airline story. We were met by resort transportation after clearing the gauntlet of timeshare sharks inside the airport. Never make eye contact.
In the van, I checked that my phone had service in Mexico. That was the last time I saw it. We then wasted the first few of hours of vacation stressing about the stupid phone (with the apparently stupid owner). We just cleared that hurdle. When we were baffled by the 4 tones that sounded like a computer booting up in the corner of our room. It kept repeating at random intervals. After the second time someone phoned to announce the fact that someone was arriving at our door, we discovered…. It was the doorbell. In a hotel suite? All we could do was laugh at ourselves.
We wrapped up a VERY long day with a pleasant dinner at Frida's restaurant on site (the poolside Balche restaurant turns into Frida's when the sun goes down). We both have a weakness for mole (that fabulous Mexican creation pronounced moh-lay), so we both got the chicken enchiladas with Oaxaca (pronounced Wa-ha-ka ) mole. Wow!! This was the darkest, richest mole I have ever seen. Things started to look up at the end of day one.
Search our site
Recent Posts
Who is Mayanrental?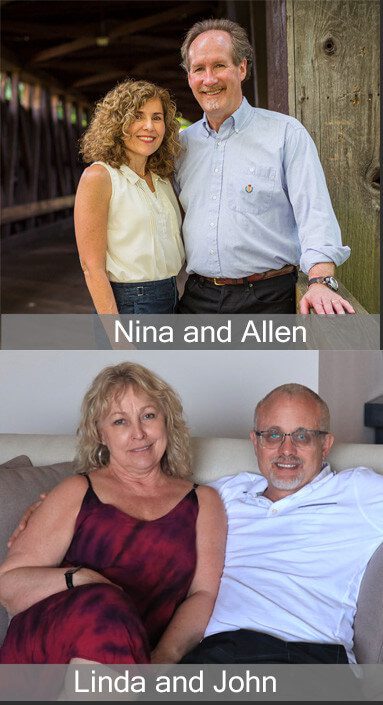 We are Vidanta timeshare owners who care our guests. We love finding you perfect accommodations for an excellent vacation.
Read More....