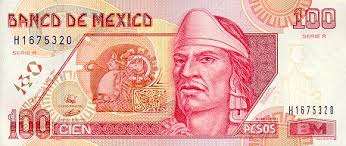 We have given you tips on saving money on airfare and car rental but by the time you book airfare, lodging and maybe an activity or two, you are probably ready to find some ways to save some money on your Mexican Vacation. These have some ideas specific to Vidanta Mayan Resorts but most can be used anywhere.
By the way, at the time of this writing , the 100 peso bill shown was worth just over $5. Good news for Americans and Canadians, but very sad news for our friends in Mexico
Money Saving Tip #1- Baggage Fees
It might sound silly, but be sure you watch the weight on your bags. Get a good s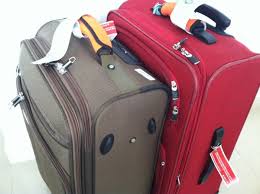 cale, but it on a hard floor and stay under 50 pounds. If you are flying Spirit, there is total art form to planning your baggage, notifying the airline etc.. But for most other carriers, you just need to stay under 50 pounds. We have seen many a tourist frantically pulling things out of a suitcase or ponying up the sometimes exorbitant fee. So save yourself some grief and leave out that extra purse or pair of shoes. Southwest is now flying to Mexico, so if their prices get competitive , they don't charge for baggage !
Money Saving Tip #2 – Coffee
All of the one and two bedroom suites at the Vidanta Mayan Resort accommodations come with a coffee maker. This includes, the Luxxe Villa Studio (but not the regualar Luxxe studio) and the Loft studio. The Mayan Palace, Grand Mayan and regular Luxxe (some call it a condo) studio do not. All that remains is a trip to one of the easily accessible grocery stores to pick up somep good ground coffee cafe, (we get something in a brown pouch labeled 100% Arabica).. If you are a sissy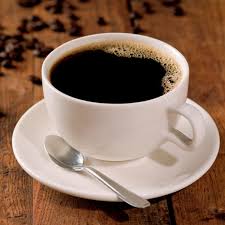 like me, don't forget the sugar (azucar) and the cream. Many places have half and half now. You will have to buy more sugar than you need, unless you also plan to make your own margaritas (see below)
You will also want to buy some bottled water (also under Money Saving Tip #5). The resort water is drinkable, but has a chemical taste that will ruin the beauty of your morning cup of joy.
Our friend Ann Stidham says that a cup of coffee is like a great big hug in the morning . We have to agree.
Money Saving Tip #3 – Cooking In Your Suite.
All the units listed above with coffee makers have a stove and cooking equipment except the Luxxe Villa studio, which has only a fridge, microwave and coffee maker.
So while you are at the grocery store, decide how much you want to cook. It can be a simple as yogurt and granola for breakfast to full meals. For more extensive cooking ingredients, see Money Saving Tip #6 below.
Money Saving Tip #4 – Alcoholic Drinks
Drinks on the resort run $8 to $10 US each (maybe $12 for a Cadillac Margarita). So make sure you know when happy hour is and what the drink of the day is. If you plan to drink often, it is worth making some of your own. You can get the liquor at the market right on the resort. It will cost you 20 or 30% more than the grocery store, but still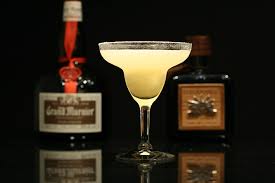 much cheaper than poolside service. One of the easiest things is gin and tonic, however gin is available only at the more American style stores like Walmart.
If you go into Puerto Vallarta for any reason, the Playa liquor stores on the main highway have the best liquor prices and variety.
If you are a bit more energetic you can make your own margaritas (recipe here) We are working on a tequila guide and on perfecting out Cadillac Margarita recipe. Scroll to the Bottom of this page and sign up for our newsletter and you will be the first to know. If you don't see the confirming email, check your Junk or Spam Mail.
Money Saving Tip #5- Water
OK, so this is not rocket science. A one liter bottle of water in your suite will cost you $3 or so. You can get Six liters at the market on the resort for $2 and at the grocery or Oxxo convenience store for $1. Always check you bill for charges for water bottles you didn't use when you check out.
Money Saving Tip #6 - La Plaza
The La Plaza market on the Riviera Maya and the Nuevo Vallarta Vidanta res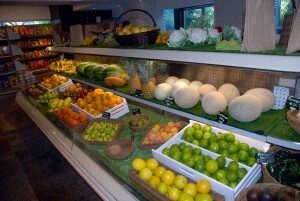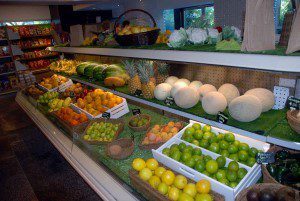 orts are a surprising source of money savings.
If you are full out cooking you might think about the high quality meats and vegetables . The prices are high ,but might be worth it.
Lunch: the deli has garbanzo bean salads, curried lentil salad and a large variety of surprisingly good and flavorful options for surprisingly good prices.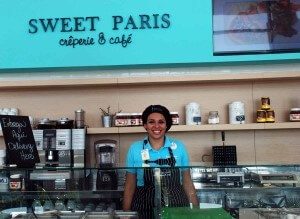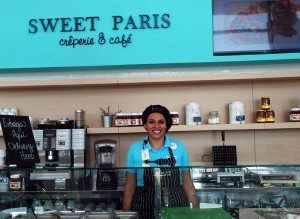 Crepes: custom made crepes make an affordable, breakfast, lunch or even light supper.
The prices in general are often surprising. In some cases surprisingly low and in some cases surprisingly high. There is a Peruvian ceviche for much less than it costs at the Blue Fish restaurant nearby.
Money Saving Tip #7 – Café de Lago
They don't advertise it much, but the first hour and the last hour of the morning , the Café del Lago breakfast buffet in both Riviera Maya and Nuevo Vallarta is discounted significantly. Also, you can order a la carte at the Café del Lago and the prices are fairly reasonable. While we don't condone buffets in general, this one is the best we have ever seen.
Bonus Tip:
of course we have to point out that renting a fabulous timeshare from us is the best money saving method of all.
So there you have it. Our seven tips for saving money while on vacation, so start planning and Inquire here