What? I thought the point of vacation was to decrease stress. Well yes, but let's be honest , it can bring a new set of stresses, especially before you successfully ensconced in a lounge chair by a pool. Once there you we have created a MayanRental Ritual for you. But to get there, here are 16 steps that will greatly increase the value of your vacation.
Work Related Items.
#1 Home Coming To Do List
Even if you are not a list person, taking the planning time to make a list of stuff you need to do when you get back can help you relax. That way you don't have to think / worry about those things that you forgot or need to remember when you return.
#2 Out of Office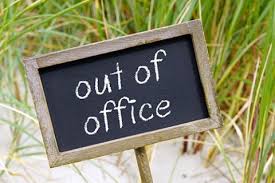 Set up your out-of-office message. Meaning your voicemail and your email. You can do it ahead of time and set the start and stop dates. If you are smart ( and maybe a little brave) you should make it clear that you will not be answering emails during vacation and give them alternative resources. Even if you ignore my advice below about not answering emails, it will take some time pressure off.
#3 Clean Up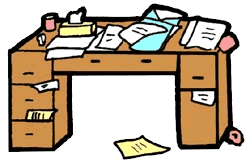 This is a little bit personality dependent. For many people coming back to a clean space helps you avoid the stress of being back from vacation. If this is you, pay attention and clean up work and home space before you run frantically out the door
#4 Buffer Zone
"If you can pull it off, leave a day after you've 'officially on vacation" and arrive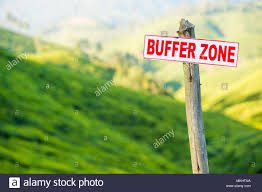 a day before you've announced your official return. This buys you an extra distraction-free day at both ends of your vacation so that you leave feeling better prepared and more relaxed and
return to work without feeling overwhelmed. If you are like many Americans, you don't use all your vacation days, so this will maximize the value of those you do take.
#5 Communicate
Make sure people know that you are going. Just don't notify everyone too early or you will keep hearing "I thought you were on vacation". People don't listen to details.
#6 Disconnect !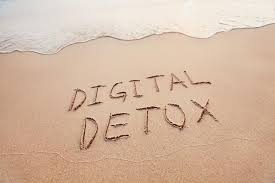 Disconnect early. The night before you head out, take the time to disconnect by not checking your phone and email and get yourself in that "vacation mindset". If you have email alerts on your phone. TURN THEM OFF. This is incredibly difficult for many, but you ignore this advice at the cost of more stress.
Home and Family
#7 Avoid Missed Payments
Pay all bills that will be due while you're away.
#8 Air Freshener for your Refrigerator
Give away or throw away food that might spoil while you are away. Unless of course you are trying to grow a new form of fungus to make an innovative new cheese product or kombucha.
#9 Be Considerate
Make sure important people in your life know how to get in touch with you if they need to.
#10 Don't Advertise
No point in advertising that you are not home. If you live in an area where burglary is a real concern you might want to get one or two timers so a lamp or two turns on at night — and off during the day. Arrange for someone to take your trash container back to the house.
Personal Stuff
#11 Double Check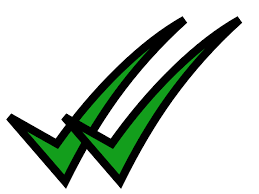 Double Check Your Reservations ! This includes double checking all the dates. From your flight to your hotel to your rental car, you want to make sure that everything is in order so you aren't dealing with issues while on vacation. You may never have picked the wrong date by accident, but I have.
#12 Travel Documents
Have your documents organized. ID, passport, etc. should all be in one spot so you know exactly where everything is. You DID renew your passport , right?? Nothing can be more stressful than not being able to find your ID at the airport. Make sure your boarding passes display on the airline app or print them out. Bonus tip: make sure you don't have an app that blacks your phone out if you lay it down or put it in your pocket or the barcode will disappear when they try to scan your boarding pass. Don't ask me how I know this.
#13 Charge Up !
Charge all your devices. Whether it's your phone, tablet or laptop, you don't want to be mid-movie on the flight and have it die. Yes, some airlines provide power outlets…. And some don't. Also make sure you have packed all the requisite chargers for all your devices.
#14 Lighten Your Load
Remove from your wallet anything you won't want or need when traveling. But do put them all in one place you find when you get back. Doing this, I usually discover a stack of things that I never needed in my wallet anyway, so this serves the additional purpose of decluttering your pocket.
#15 Where's My Car ??
If you left your car in an airport parking lot, write down exactly where you left so you can find it when you get back. Better yet, just take a photo with your phone of the location numbers/letters.
#16 Photo Document
Bet you thought that taking photographs was for during your vacation rather than before you leave. No longer true. Use your cell phone or digital camera to take photos of your passport, the label on all prescription medicine bottles (you did pack your meds, right?) and anything else that you think you might need. Beats carrying around (or losing) lots of paper. As an aside, one of our most popular posts was
Medicines to Take and Not Take on your Mexico Vacation , but it applies to all vacations.
That's It
That's all the advice for this post. Please feel free to add comments about things we forgot and share this post with friends and family. Hope it helps make your next vacation a true stress reducer.