Chankanaab (Mayan for 'small sea') Beach Adventure Park is located in the Marine National Park of Cozumel, 45 minutes off coast of the Rivera Maya. It is open Monday to Saturday from 8 am to 4 pm but the closing time is definitely flexible, especially if it's a busy day with lots of cruise ships docked. Ranked #7 in the top things to do in Cozumel, here's all you need to know to ensure you make the most of your Cozumel adventure.
Plan Your Route
Access is very easy for those coming from the Riviera Maya or Cancun. Hourly ferries depart Playa del Carmen every day and the ride takes around 45 minutes. Adults cost $12.50 USD and kids' tickets are $6.25.
Once the ferry docks on Cozumel, the easiest way to get to Chankanaab is by taxi. It is a 4-mile ride and costs between $8-12 USD for 4 people.
For those already on cruise ships, you will directly dock on Cozumel Island. You can then take the taxi as noted above to get to Chankanaab.
Get some Pesos!
Though a lot of the tours that you can pre-pay for are priced in USD, be sure to take some pesos for the time you're on the island, the rate is way more favourable than USD.
Think About Your Budget
The great thing about Chankanaab is that it caters to any budget, there are a bunch of paid and free activities to do here, more on which we have below. As well as this, there are also a bunch of services and facilities which are available at the park. Included in your ticket price you get access to: chairs, palapas, hammocks, loungers, parasols, restrooms and showers, life jackets and free parking. Paid amenities include restaurants, snack bars, spas, the tequileria, snorkel rental and lockers.
Unleash Your Adventurous Side
Fancy a bit of an adrenaline rush? The Chankanaab Zipline is waiting for you. They also offer tubing and laser tag. Prices for Zipline only start at $70 USD for adults and $58.50 for children. The kids' ticket includes rock climbing, snorkel gear rental and the Sea Lion Show. Not into ziplining? Chankanaab also offers other adventurous excursions such as scuba diving ($72.50 USD) and parasailing ($58.50 USD)
Dolphin Discovery
One of the popular highlights of the island is the Dolphin Discovery. Prices start at $96 USD and include your park entry, so if you're planning on going here, we recommend buying beforehand and that way your park entry fee will be waved saving you $21 bucks.
Hire a Boat and Spend the Day Fishing
Charters start from $350 USD and during the summer you can expect to catch marlin, sailfish, tuna and mahi mahi.
Hit up Some Mayan Ruins and Stroll the Botanic Gardens
Chankanaab's botanical gardens are home to more than 350 species of plant which are common throughout the island. Take some time out of the sun for a lazy shaded stroll through this free garden. Dotted along the route are some Mayan ruin replicas which are sure to keep the kids entertained.
See the Crocodiles
Chankanaab Park is home to a small crocodile park located just by the botanic gardens. There are two exhibits, one with the smaller crocs and the other has the adult crocs who spend their days basking in the hot sun. The exhibition is included in the ticket price.
Snorkelling
For those of you who love a good swim and want to get close to some wild marine life, Chakanaab offers great snorkelling. There are even statues at the seabed which are fun to check out. Your snorkelling can be free or paid dependent on how you do it. If you bring your own snorkel gear you can jump right in. Otherwise rental is available with ticket purchase for an additional $16 USD which includes your snorkel, goggles, flippers and a t-shirt. Alternatively, there are snorkel tours available starting at $26 USD.
Beach Bums Should Arrive Early
If you want to just engross yourself in the island vibe and spend a day chilling at the beach – arrive early! Before 11am if you're not on a cruise, it's the best way to snag yourself a good spot. There're some great hammocks on the beach too which is the perfect spot to read a book and sip on a cocktail.
Take a Kayaking Tour
There are few things in life more tranquil than paddling on Caribbean waters. Jump into a clear kayak for $20 and go exploring in the nearby reef.
Don't Forget to Eat
Chankanaab offers an AYCE buffet which works out as great value if you buy in advance as a package with the entry pass and snorkel package ($36). If all you can eat isn't your thing there are also a couple of lunch spots on site serving fast food such as burgers, fries and chicken fingers, though we recommend grabbing a taco or feasting on some of the park's homemade guacamole and chips at the beach.
Search our site
Recent Posts
Who is Mayanrental?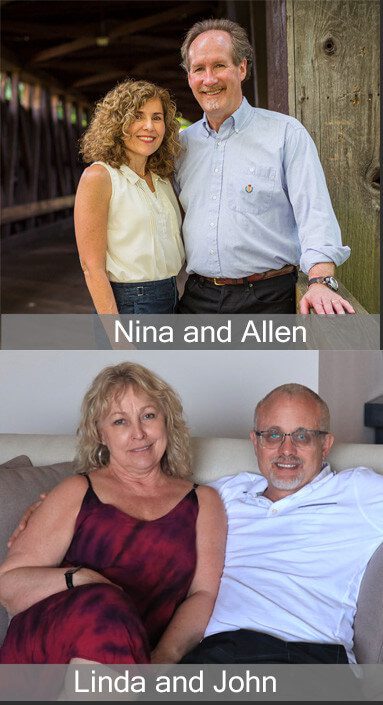 We are Vidanta timeshare owners who care our guests. We love finding you perfect accommodations for an excellent vacation.
Read More....