How To Avoid Timeshare Rental Pitfalls
Renting a timeshare is a great way to get a fabulous suite for a great price. However there are scams out there that you need to avoid. In this post we will tell you about the most common issues.
Of course if you don't want to read all this you can simply rent from us at MayanRental. But read on to learn the top 8 pitfalls to avoid.
#1 They may not have the week they are advertising.
Individual timeshare owners may advertise the resort , but they may not be able to get the week you need. Often it is necessary to pay for and reserve a specific week in advance. The busy weeks book up sometime months in advance. So when you decide to book, everything is full and they cannot get them. That is why we book all the busy weeks in advance, so we have them when you need them.
#2 It Could Be A Scam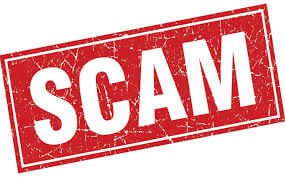 While most timeshare rentals are totally legitimate, there are some dishonest people in this world. Trying to rent out things they don't have . See items 3, 4 and 5 below for ways to recognize the most common scams and how to avoid them.
#3 If THEY call YOU …. Run !
Legitimate rentals won't cold call you and offer you a rental deal. Don't even think of renting from someone who initiates the call without you contacting them first.
#4 Just Say No ! To wire transfers, money orders, and money packs.
If any rental agents want you to pay with a non-trackable method like wire transfers, money orders, and money packs....Run like the wind. While a few individual owners cannot take credit cards or Paypal, it is not worth the risk. The only exception is if you know someone who has already rented with the same people successfully.
#5 Too Good To Be True
Some nefarious people will take steal the information from advertisements and reproduce them on Craigslist or Ebay. One common clue is a fantastic price that is too good to be true. If you are thinking "there must be a catch", there very likely IS a catch.
#6 RCI and II2 rentals.
Always ask if this is an RCI or II2 week . If they exchanged their timeshare through an exchange program, they are forbidden to rent them. Be careful. Just to assure you, we at MayanRental never rent out RCI or other exchange weeks.
#7 Terminology
This is not a scam. It is just a common terminology confusion. Some resorts call a big hotel room a studio. It may or may not have a kitchen. Some advertisers call a studio a one bedroom. So the solution is to be sure to ask for an exact description. Ask if there is a separate living area. Ask if there is a kitchen. With MayanRental, we do call a big hotel room a studio like Vidanta resort lists them, even though it doesn't have a kitchen. The exceptions are the high end Luxxe Villa studio and the Loft studio . The Luxxe villa studio has a microwave, a fridge and a sink, but no stove. This is the best deal on the resort. It is like a small one bedroom suite for a good price. The loft studios have a cook top in addition to the fridge, microwave and fridge.
#8 Mandatory Fees
Some legitimate timeshare rentals have a catch. They have a good rental price, but there is a required all inclusive fee that is charged PER PERSON. That can make the total price much more expensive and will trap you on the resort. Some resorts also add a resort fee, so ask about that as well.
#9 The Dreaded Timeshare Presentation
This is another version of the "If it seems too good to be true...." problem Some rentals with great rates require that you attend a timeshare presentation. If you are thinking of buying a timeshare, this might be ok. But be aware. The 2 hour presentation can stretch into several hours of high pressure sales. Just do an honest self assessment before committing. Our rentals do NOT require a timeshare presentation, but the resort will certainly offer you incentives once you arrive. Your participation it completely up to you.
In Conclusion
Timeshare rentals are a great way to vacation. Now you are an informed consumer.