Trattoria Toscana Mia
Trattoria Toscana Mia means My Tuscan Restaurant and you might expect to find it on a side street of a sun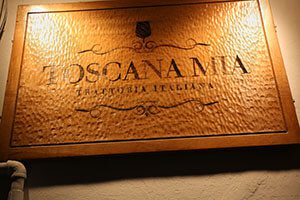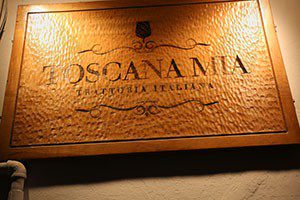 washed Italian village.   Well you would be right about the side street and sun washed part.   This restaurant only opened in an out of the way corner a few years ago.  .  It is now a flourishing business.
It is a small place , not fancy, with maybe a dozen tables.  Vincenzo and Amine Napolitano, the owners exude their Italian heritage and they are warm and welcoming.  They have a variety of Italian wines by the bottle, but offer a very nice house Montepulciano by the carafe,  500ml was only 145 pesos.  The menu offers fresh, homemade pasta and dry pasta for a bit less.  This is not the time to pinch pennies (or pesos)  be a cheapskate.  ,The particular pastas available varies from day to day.  The day we were there they were featuring Papardelle, Spaghetti, Ravioli with meatballs and a couple more.   I went with spaghetti in the  chianti version which is Italian sausage, peppers and onions in red sauce.   Linda ordered papardelle with Cianchitta sauce  (not confident of the spelling or the pronunciation)  that came with black olives and mushrooms in a rich red wine sauce.  While we waited,  they brought us beautiful, fresh Italian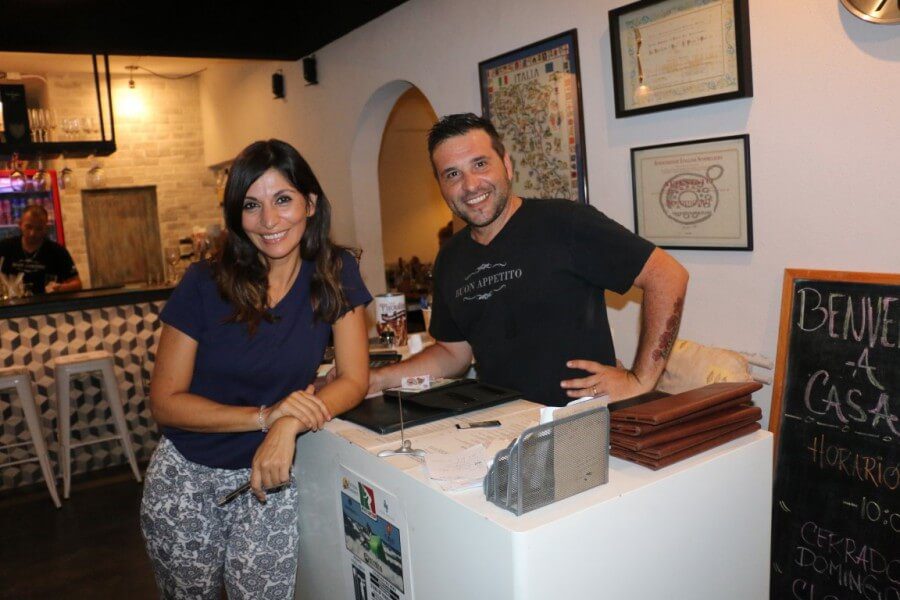 bread with olive oil and balsamic vinegar.   Twice during the meal they gave us little bruschetta (which I do know you pronounce broo-ske-ta).  When our pasta came with were both very happy with our choices.   Of course there were lots of other options on the menu like antipasti and secundo courses of chicken and fish, but we wanted to be able to walk out the door afterward.
This little gem of a restaurant is located on #25 Hidalgo Street in Bucerias,  only about 3 blocks off the main plaza.  Take the second main exit into town when coming from the Puerto Vallarta direction or you will be in for a struggle and a lot of backtracking to get to the right side of town.   Or just take a taxi.