Vacation Rental vs a Hotel
Upgrade from a Hotel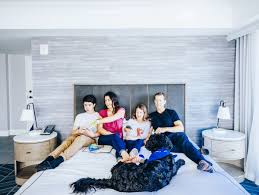 You know the drill. You finally get into your hotel room and you have two adults and two or three kids in one room, trying to get comfortable sitting on a bed watching TV. Or maybe the kids are old enough to have a separate room and then you have communication issues trying to coordinate activities. It is time to upgrade out of this mess.
Try a Better Way to Vacation
At a Vidanta rental from MayanRental , whether you are in a cost effective Grand Mayan suite or in the massive luxury of a Grand Luxxe suite, all of these problems are solved. You enter your large living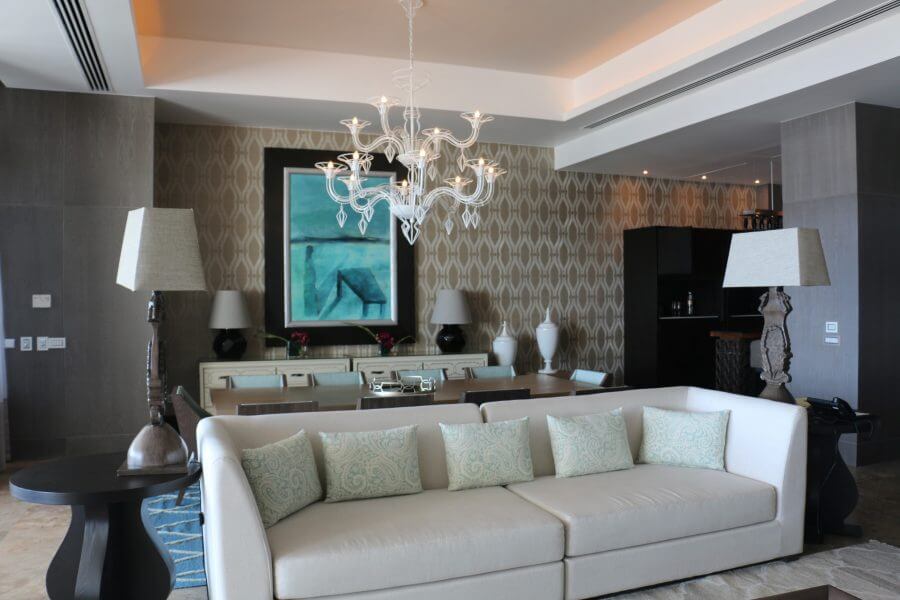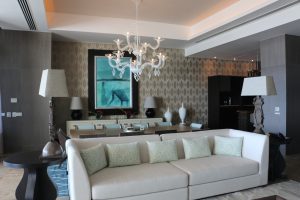 room with two couches and plenty of room for everyone. The kids can watch TV while the adults relax with a beverage on the balcony. Suites with two separate bedrooms each have their own bathroom. Heck, if you are in a Grand Luxxe Villa two bedroom, you will have 2 ½ bathrooms. It is more like private luxury condo living than claustrophobic hotel struggles. You have the option to cook in the fully equipped kitchen or eat at over 20 restaurants on site.
Vacation Better and Save Money
A nice hotel will set you back at least $250 / night / room. For two rooms that is $3500/week and up. If you rent a Grand Mayan 2 BR suite from Mayanrental it will be only $2190/week. Or upgrade to over

2000 square feet of luxury in a Grand Luxxe for the same price or less than the two hotel rooms. And you get far more space and luxury for the money.
Now Explore the Amazing Resort
Now that you have settled into your new digs, let's explore the resort. At both the Vidanta Nuevo Vallarta and at the Vidanta Riviera Maya resort you will find over 30 unique restaurants and bars .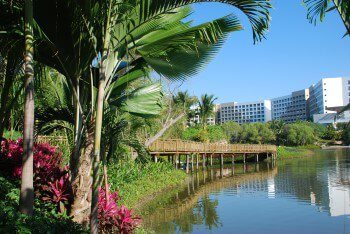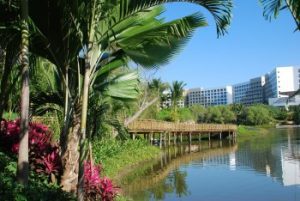 Enjoy happy hour at a swim up bar or just relax around one of the dozens of pools and practice our Mayanrental Ritual for starting your vacation unwind.
If exercise is part of your relaxation Vidanta has top of the line facilities with the best equipment. This includes a variety of cardio machines, free weights, weight machines Runners will find predefined routes around the huge resort grounds. Or maybe you want to take it a bit easier with a stroll on the huge stretch of private beach. There are kids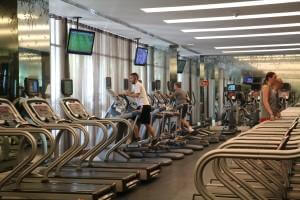 club activities all day every day so adults can have some down time. There are also well as organized fun activities for adults in Nuevo Vallarta and In Riviera Maya throughout every day.
Golfers will find high quality golf courses right on the resort. Full disclosure: Club rentals are a bit pricey, so take your clubs as baggage if you plan to golf more than once or twice.
So if you are ready to upgrade your vacation in the sun, with virtually no increase in cost. Click the blue button and check availability now. You will never go back to a hotel for vacation.
Check out our easy, secure rental process and you can start your new vacation life.