Nobody Panic !
It is actually very easy to stay healthy on a Mexico vacation. So, I want to start this article on staying healthy by giving you a correct perspective. Any time you travel you can get mild bowel changes due to change in climate and change in water. So first of all don't panic if you get a little out of sorts. True traveller's diarrhea is typically accompanied by fever and feeling VERY sick.
Avoid Buffets
You can get sick from buffets in Poughkeepsie as easily as you can in Puerto Vallarta. This is one of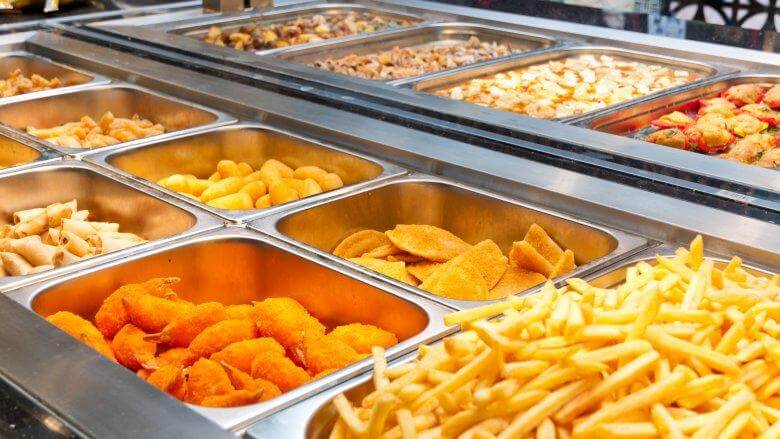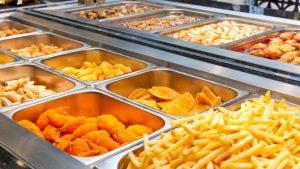 the many reasons to avoid all inclusive resorts. Food sitting at inadequate heat or cooling for hours is a significant risk.
Covid 19
This is written in January 2022 as the Omicron variant is spiking. We are somewhat hopeful this round will be less harmful and brief. My personal opinion is that the most important thing is to get vaccinated and probably boosted. You may disagree. But in any case, resorts like Vidanta are going the extra mile to create a safe environment. The good thing about Mexico is that the weather facilitates eating outdoors. This will greatly decrease your exposure on or off a resort.
Water Safety
Quite simply, water is safe on resorts and in tourist areas. This includes ice. You can read our complete detailed post called "Don't Drink the Water ?"
Prevention
My wife has a more sensitive system than I do and she chooses to take a probiotic like Culturelle for a couple of weeks before and all during travel anywhere. This method has not been conclusively proven, but she swears by it. And I make it a policy to avoid contradicting my wife whenever possible. I should mention that you can take Pepto Bismol 2 tablets 4 times per day as a preventative if you are really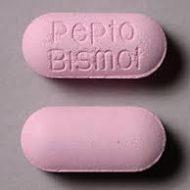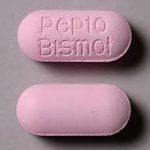 concerned. I could not stand that wintergreen 4 times a day, but that's up to you. Just so you don't worry, I should note that Pepto Bismol can turn your stool black, Preventative antibiotics are not recommended.
Restaurants
In general, resorts and restaurants in tourist areas (with the buffet exception mentioned earlier) are very safe. Popular street stands in tourist areas are also very safe or they wouldn't be popular for long. On the Malecon in Puerto Vallarta the street vendors are strictly regulated as well. On a food tour, we tried sampled a delicious coconut slightly fermented drink from a slightly dicey looking street vendor. Again,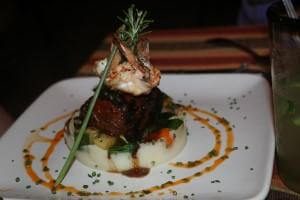 since it was on the Malecon, it was totally safe.
If you decide to try restaurants or street stands in more authentic, less touristy areas, make sure you get freshly cooked food that has not been sitting for any period. Only drink bottled water in these places and ask for "no ice" which is "sin hielo" in Spanish. If you are not on a resort do not drink tap water unless it is treated or boiled. It is probably a also a good idea to dry off utensils, dishes and glasses to avoid any unnecessary water exposure.
I shouldn't have to say this, but always trust your taste and smell and skip anything that is questionable. A good friend of mine ignored my warnings in San Francisco (California, not Mexico ) and was sick for a couple of days.
Foods served hot should always be kept hot and cooked through the center. Rare burgers should be avoided in Mexico as in the United States or Canada. The same in reverse holds true for foods that are meant to be served cold. Make sure they're as cold as they're supposed to be.
Raw seafood like ceviche or aguachiles has a much higher chance of being contaminated, so only enjoy those on resort or in popular tourist areas.
Places Without Running Water: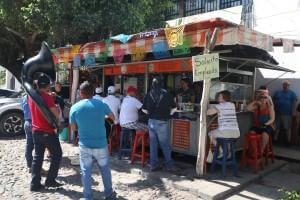 Think street taco stands. If the purveyor's food preparation area has no access to running water, then reusable serving plates should be covered with a new plastic bag that hasn't been used for any other purpose. In general, you should avoid street juice stands except on the Malecon in Puerto Vallarta or the main drag of Playa del Carmen.
Microdyn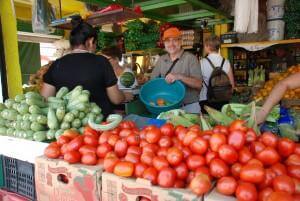 It is fun to find a local market where you can get fruits and vegetables at great prices. If you do so, you should get to know Microdyn, available at every supermarket and neighborhood market. It is a antibacterial rinse for produce.
Summary
Following a few simple rules will serve you well as you try to stay healthy on your Mexico vacation. As always, we are ready to help you get luxury accommodations a great price. We have stayed on Vidanta resorts dozens of times and my wife, with her sensitive stomach, has never gotten sick. Hopefully, this gives you confidence that you will have a great vacation in Mexico. Click the blue button below for a great price on a luxury escape.