Hola! ¿Como Estan? Seré tu camarero esta noche…
If that phrase had you reaching for your Spanish to English Dictionary or ready to recite your long studied phrase of "No Hablo Español", don't worry. Learning Spanish for your big night on the town is a breeze and we are here to help. 
So, by the time we are done here, you'll be comfortable enough to leave the dictionary back at your room and dine out like a local!
Vacationing in Mexico has its own unique perks and plenty of amazing things to experience, one of those being, delicious food is pretty much available everywhere. Whether it's small street vendors offering everything from sliced mangoes con chamoy and grilled corn, elotes as they are referred to by locals. Or even authentic Mexican cuisine in fine dining restaurants, one thing is certain, amazing food is not in short supply.
Though, if your Spanish is a bit rusty, or even non-existent, it can be a little intimidating venturing outside the resort to experiencing authentic Mexican food from the places locals love and frequent. And that definitely is understandable. Though, doing so would cause you to miss out on a whole plethora of awesome food just waiting to be had. So, to help you bridge the gap between you and authentic Mexican deliciousness, we've put together this helpful little guide of Spanish phrases for dining out like a local.
Entonces, vamos a empezar!
Learning Spanish Phrases for Dining in a Restaurant
There are so many great restaurants around the resorts. Some, a short trip off the grounds, making the distance between you and an amazing night spent enjoying some local favorites, a quick car ride away. So to get you ready for your night out, let's go over and practice some phrases you'll need in order to make the most of an authentic Mexican dinner.
Sometimes it's best to make a reservation beforehand, just to be sure you'll have a table ready while cutting down on your time spent waiting. So if you want to call ahead and reserve a spot, this one's for you…
"I would like to make a reservation for (the number of people dining with you) tonight under the name (your name, of course).
"Quisiera hacer una reserva para (number of people in your party) por esta noche bajo el nombre de (your name).
Then simply wait for your confirmation.
Of course, once you arrive, you'll want to let the host or hostess know that you made a reservation earlier…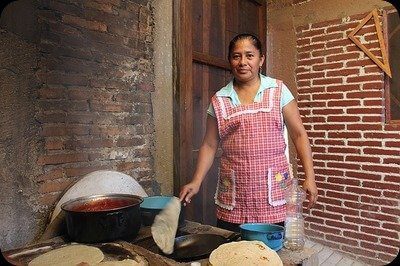 "Hi, I have a reservation under the name (once again your name)…
"Hola, tengo una reserva bajo el nombre de (you again)…
Once you've been seated and introduced to your waiter, you'll probably hear that phrase we started with that almost had you running. But not to worry "Hola! ¿Como Estan? Seré tu camarero esta noche" simply means "Hello, I'll be your waiter for the night."
 So to get things started, you'll probably want to begin with a drink order…
To order a drink simply ask your waiter by saying…
"Para bebir, dame un(a) (your preferred drink order*), por favor."
                *Unsure of how to say your favorite drink? Try a few of these…
A beer… la cerveza
A cup of coffee and milk… el café con leche
A glass of water… Un vaso de agua
A glass of red wine… Una copa de vino tinto
A glass of white wine… Una copa de vino blacno
If the drinks are on their way and you're ready to eat, you could ask for your waiter's suggestion for ideas for dinner…
"What would you recommend for dinner?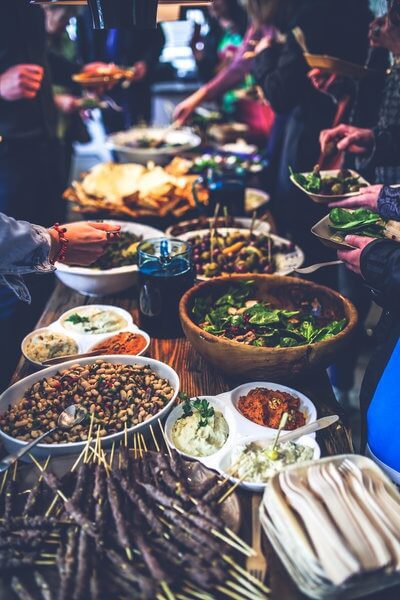 ¿Que me recomienda para cenar?
Or if you prefer to see a menu, you could always ask…
"Could I see a menu please?"
"¿Puedo ver el menú, por favor?"
Either way, you're only one step away from enjoying some delicious local fare, so let's get to ordering some tasty food…
Similar to ordering a drink just simply ask your waiter…
"Para comer, dame un(a) (your preferred meal for the night), por favor."
It is important to remember, that if you have specific dietary limits, always ask your waiter if you are unsure about whether or not a dish fits into your dietary restrictions.
For instance, if you are vegetarian, you could ask your waiter…
"Are there any vegetarian dishes?
"¿Tienes algún plato vegetariano?"
Or if you can't eat a certain type of food because of allergies…
"Which dishes have no (your allergen)?"
"¿Cuáles son los platos que no lleven (your specific allergen)?"
Once your order is in and your food is on its way, the only thing left to do is enjoy the atmosphere while taking full advantage of your night out.
Though, when everything is said and done, you may have still some room for dessert. In which case, you could reuse some of the Spanish phrases we just learned and ask your waiter…
"What would you recommend for dessert?"
"¿Para postre, que me recomienda?"
Or even ask to see a dessert menu…
"Could I see your dessert menu please?"
"¿Puedo ver el menú de postre, por favor?"
As everything good comes to an end at some point, after your night out like local, you'll probably be ready to take off towards whatever else the night has in store. So to get ready to go and pay your tab, simply catch your waiter's eye and do the universal signal for "Check please?" by miming your signature in the air.
Or if you're excited to continue testing your new found Spanish prowess, you could ask…
"Could you bring me the check please?"
"Trae me la cuenta, por favor."
Then simply square away your tab and head off into the night. Just be sure to remember, much as it is in the States, it's customary to tip your waiter 15-20% at the end of your meal.
And here you have it, you've just experienced your first night out like a local!
Remember, taking the moment to enjoy and experience everything Mexico has to offer is simply just a part of the fun. Whether it's dining out to try some new cuisine or taking in the sun for some fun on the beach, Mexico has plenty to offer if you're willing to see it.
Well, if you're excited to take your new Spanish phrases out with you on vacation but still unsure of where to try them out, feel free to take a look at our local guides to dining out around the resorts. Whether you're staying in Nuevo Vallarta, Puerto Vallarta, Los Cabos, Bucerias, or Riviera Maya we've got you covered with helpful guides to the best places to grab a bite to eat and enjoy something new.
And if you're still hungry to learn more Spanish, we recommend taking a look at this awesome Conversational Spanish course offered by Udemy, it's simple, straight forward, and will have you sounding like a local in no time!