Nuevo Vallarta March 2015 - Days Seven and Eight-La Cruz Sunday Market
Ok, so here we are on days 7 and 8, and don't judge us. Remember, in previous trips we have done the ziplining, rapelling, whale watching, ATVing, snorkeling and more. So we are kinda puttering this trip. Stick with us though. Next post, we head to Yelapa and that should spice things up considerably.
La Cruz Sunday Market
Take a look at our photos from La Cruz Sunday Market.
Today we headed up the coast to check out the Sunday Market in La Cruz, We drove into the central Plaza and found a sum total of 10 stalls. We were just about to give up and go back when a nice Caballero pointed us to the marina area. After a 10 minute hot walk past beautiful yachts, we found the real market. Turns out this is the coolest market we have found in Mexico so far.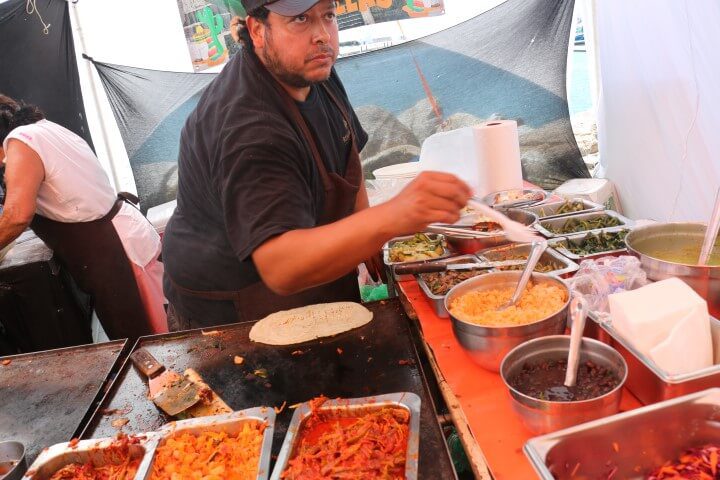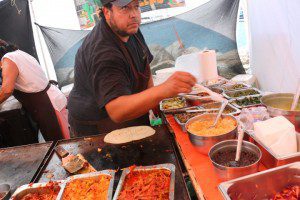 An interesting combination of Mexicans with Canadian and American expats provide a huge variety of food and artistic items. Everyone seems to have an emphasis on green and organic. Everything from Baklava, cinnamon rolls, empanadas, homemade preserves, fresh fish to paintings, wood carving, metal craft and more is available. For lunch, we finally settled on a fish tostada fresh off the grill. Wahoo! I can fast forward to the future and tell you Linda survived this round of street food and didn't get sick. Hopefully, this is a new trend. In addition, to everything for sale, there were two spots where live music added a great touch of color to the festivities. Eventually, we headed back and had dinner on the resort at the Gong restaurant. Renters and owner alike have told us this was their favorite, but this was actually our first time. I think it may be our new favorite as well !! Stay tuned for a full review in the next couple of months.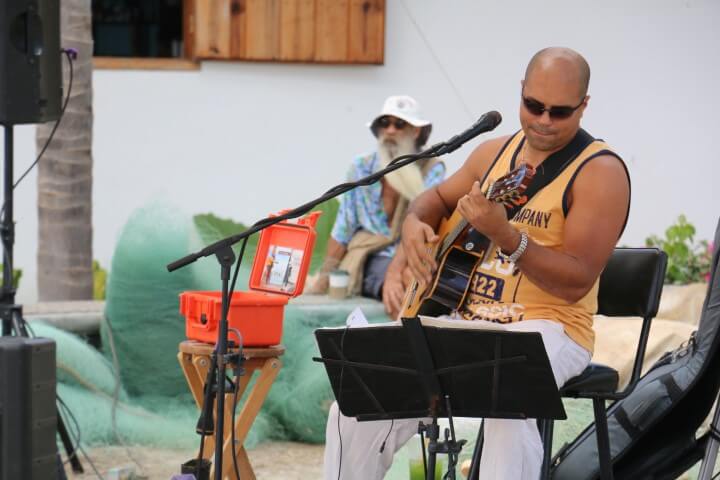 The Unthinkable
Well, it finally happened. On our way back from La Cruz, it started sprinkling and Sunday night and much of Monday was a deluge. We had to get an umbrella from the concierge just to get around. It did allow me to catch up on the MayanRental work that we had been neglecting.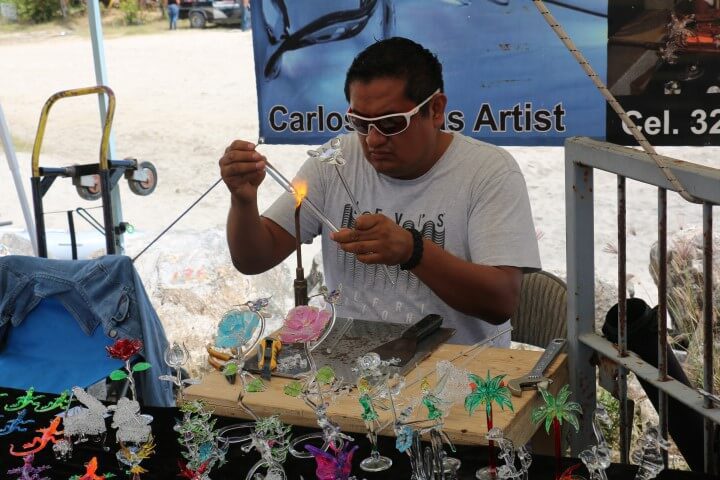 By Monday afternoon, it had cleared off enough for an outing. One of our more gastronomically astute Mexican friends had told us about a little Italian place with fresh made pasta in Bucerias. So we called up Trattoria Tosacana Mia for a reservation and headed off in search. We will have a complete review soon, so stay tuned. Unfortunately, in the process of searching, we passed the Art in Amber jewelry shop. I have never made it past that shop without a jewelry purchase of some kind. Today was no exception.