Let me first say, we are not buffet people. However, we make an exception every time we are in Vidanta Nuevo Vallarta or Vidanta Riviera Maya.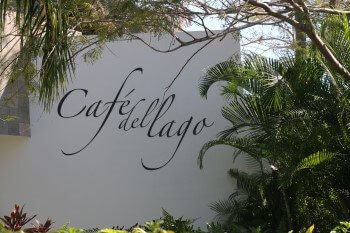 The buffet at the Cafe del Lago is part of our suggested itinerary that we published last year. Don't confuse it with other buffets. In Riviera Maya there are a couple of buffets , including one in Havana moon and in Nuevo Vallarta there is one by Luxxe building 4 and one at the Grand Mayan pools. These are all perfectly fine, but nothing compares to the ones at Cafe del Lago in both resorts.
Getting Started
You start, of course, with fresh juices and coffee served at your table. From there the possibilities are endless. You can stop at the freshly fried empanadas, don't miss the incredible variety of salsas. There is custom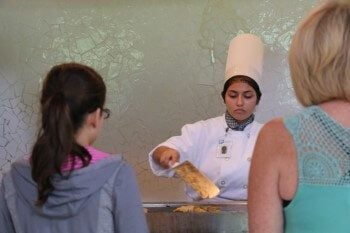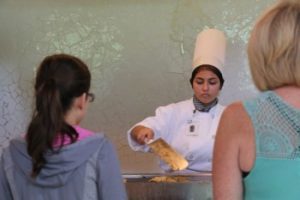 omelet station, with choose your own ingredients of every variety.
Insider Tip
Due to the high demand for bacon, the custom omelet chef doles it out on request only.

Main Course
There is a large variety of fresh fruit and yougurt. there is a section with freshly baked pastries of all varieties. I recommend the chocolate croissants. then the there are the endless rows of chafing dishes heaped with red and green chilaquiles, quiche, sausages, and dozen things I can't remember. On certain days there will be chicken in the best oaxaca mole sauce I have ever had. In another section, sushi lovers won't want to miss the nice variety of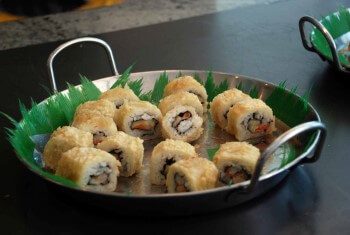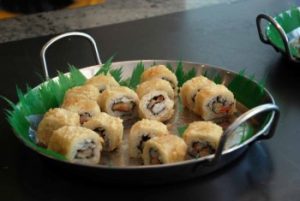 sushi rolls.
Finale
Relax for a bit , rest up, OK, time for the dessert section. You can have fresh made crepes with fruit, caramel or chocolate topping, sweet pastries, custard tarts and lots more. I am pretty sure there a lots of things i have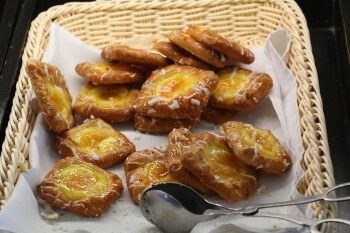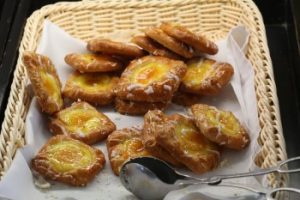 forgotten.
Practical Stuff
This does all come at a price. The last time we were there the weak peso had brought the price back under $20 US. There is discount for early morning or late (I think after 11:30) whenever you do it , you won't be needing lunch. One last tip, it seems to come and go at different times of the year, but ask the concierge if they are selling meal packages. The best deal is six breakfasts and six lunches/dinners. For the best value, you could share the tickets with a group and use all the breakfasts for the Cafe del Lago and all the Lunch/Dinners for dinners. Read a funny story about how Vidanta solved the bird problem
Ready to Go? Click below.
See what's available in Nuevo Vallarta
See what's available in Riviera Maya
Search our site
Recent Posts
Who is Mayanrental?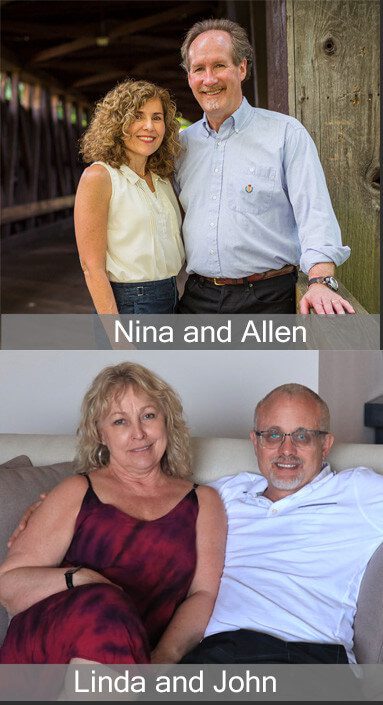 We are Vidanta timeshare owners who care our guests. We love finding you perfect accommodations for an excellent vacation.
Read More....