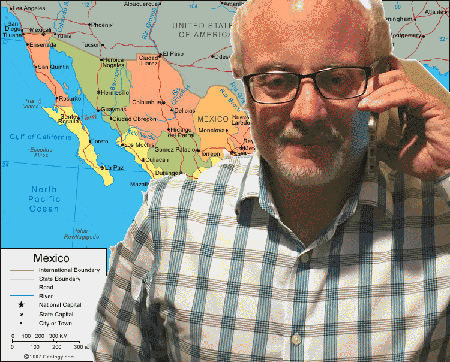 This post has been updated. See our 2021 version of Using Your Cell Phone In Mexico. Without a doubt, sing your US cellular phone in Mexico while you venturing outside of the US is important. You will expGerience a unique opportunity to build lasting memories, experience the rich culture of our neighbors to the south, and have a bit of fun along the way. And while there may be a few things to know before you grab your passport and head off to Mexico's pristine beaches and luxury resorts, by far the most common question first time visitors ask, has to be "How about Using my US cellular phone in Mexico ?"
To which the answer is yes…but with a few caveats.
Depending on which carrier you use and of course what type of phone you have, using your cell phone while in Mexico could be easy and free…or a bit costly and requiring some planning beforehand.
So, to get you relaxing on the beach, without any more delays, let's jump right into exploring some of the options available to you for using your cell phone in Mexico.
Using a T-Mobile Phone While in Mexico…
If you use T-Mobile as your main cell phone carrier while back in the States, then using your cell phone while south of the border will be no problem.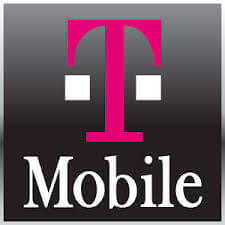 Fortunately for international travelers, T-Mobile extended its network to cover a vast majority of Mexico, and even Canada, so your phone works perfectly fine wherever you may find yourself, as long you find yourself within range of a cell phone tower.
Though unless you are planning to go off the beaten path and taking a bit of an extreme adventure, you won't have to worry about being out of range.
On top of the extended coverage, most T-Mobile plans, with the exception of their cheapest pre-paid option, already come with an international plan covering North America. So you can use your phone much as you would back home, without having to worry about costly roaming charges.
It is important to remember, that while using your T-Mobile carrier cell phone in Mexico is free if you are on their Unlimited Plan, you may experience slower speeds for data as not much of the country benefits from as widespread a 3-G network as the US enjoys.
Using a Sprint Cell Phone While in Mexico…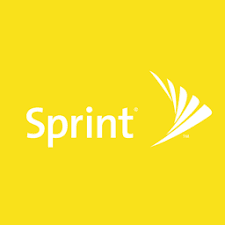 Sprint, much like T-Mobile, recently expanded its network to include large portions of Mexico, so you can feel free to text and browse the internet, though at 2-G speeds, much as you would at home.
Though you may want to think twice about calling anyone back home.
While Sprint has decided to allow customers the ability to text and browse for free while in Mexico, their international calling options are still a bit steep and will end up costing you $0.20 a minute, regardless of which plan you have back home.
Unfortunately Sprint hasn't yet offered a plan or purchase option that will make phone calls any cheaper, though they do offer an international 4-G data plan for only $10 a week. So if you are a bit savvy of a traveler, you could purchase the 4-G plan and just use the connection to make phone calls for free, but more on that later.
Using Your Verizon Cell Phone in Mexico…
If you're on a Verizon cell phone plan back home, then you're a little better off than Sprint's customers. Fortunately for you, Verizon has quite a few options when it comes to making international phone calls, and even luckier for you, the cheapest option covers using your US cellular phone in Mexico.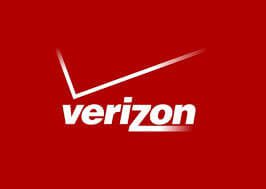 Verizon's TravelPass™ enables customers to make phone calls, text, and even browse the web for only $5 a day, making it a bit cheaper to stay connected no matter where you are, though if you are planning on a bit of an extended stay, that price can quickly add up.
It is important to note though, that the $5 charge merely allows you to continue using your plan while in Mexico, so your same call, text, and data rates will continue to apply.
A better option for those staying a week or two in Mexico than the TravelPass™ is to add a one time purchase of their extended international calling plan.
For only $25 a month, you can enjoy 500 minutes of voice calls, 500 text messages, and up to 1GB of data usage. Even better, the international plan expires at the end of the month so you don't have to worry about reoccurring charges.
Using Your AT&T Cell Phone in Mexico…
While AT&T was a bit behind on the curve for adding affordable international calling plans in Mexico, they more than made up for it by introducing one of the best options for their customers.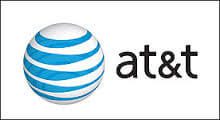 So if you are like the millions of others in America that rely on AT&T's network, you are in for a bit of luck, as the communication giant has made using your cell phone in Mexico as easy as it to use it back home in the States, as long as you are on one of their most popular cell phone plans.
Fortunately, you can feel free to text, call, and even use your data plan, much as you would back home without having to pay any extra roaming fees or charges. Though, you will have to opt into AT&T's roaming program, before you can enjoy any of those benefits. But opting in is pretty easy and can be done quickly online by visiting their customer service page or by simply calling their service line at 866.MOBILITY.
Though if use a different cell phone plan than AT&T's Unlimited Plus or Unlimited Choice options, using your cell phone in Mexico can be a bit more costly. Unfortunately, you will have to purchase one of three options from AT&T's Passport Program. And as the cheapest plan starts at $40, it can be pretty painful for your wallet.
Making Calls in Mexico Anywhere You Receive a Data or Wi-Fi Connection…
If you are bit more tech savvy and don't mind downloading a few apps, you can avoid having to pay extra fees or charges while enjoying free calling/texting not only in Mexico, but anywhere in the world.
As long you can find a stable connection to data or can connect to a Wi-Fi network, there are several apps that will allow you to talk all you like and send as many messages as you can, without having to spend a dime.
The most popular and widely used throughout the world is a little app called WhatsApp Messenger.
Simply download the app, go through a quick start up process and you are ready to stay connected anywhere you can connect to Wi-Fi network. It's rather simple, straight forward, and easy to use, no matter what level of technical prowess you possess.
You can download WhatsApp for your Android powered phone by visiting the Android Marketplace or if you use an iPhone by downloading in from the Apple App Store.
Another great app to try that gives you the option to make phone calls and send texts while in Mexico is Viber. Though, unlike WhatsApp, Viber only allows you to connect to other Viber users for free. Which isn't a problem if you only plan on calling loved ones back home, but does prevent you from using your phone much as you would anywhere else.
It does give you the option of making calls to people outside of their app, though for a per-minute charge, making it less useful than WhatsApp and a bit more costly.
Though if you want to stay connected to loved ones for free, you can download and try Viber by visiting the Android Marketplace or by stopping by Apple's App Store.
Making the Most of Your Vacation…
Well, there you have it, no matter where you may find yourself in Mexico, being able to stay connected is simple, and sometimes free, so you can pack your bags, grab that passport, and come join us in making memories that will last a lifetime.
If you are getting ready for your first trip south of the border and looking for some inspiration or activities to enjoy, please check out our Guide of Things to Do in Puerto Vallarta, Riviera Maya, and Los Cabos.
We also have a post to help you find cheap car rental
As always… remember sonrisa y disfrutas de la vida ! We're sure you will be using your US cellular phone in Mexico to tell your friends what they are missing !