Cheap Airfare Tickets to Mexico
Advice for Finding Cheap Airfare Tickets to Mexico for a Great Vacation!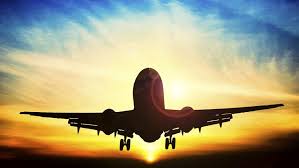 When planning a vacation, the most daunting part is picking my flights. There are so many options and variables to consider, between different airports, airlines, times and dates, round trip? And of you course I always want to get the best price!
Airline Options for Cancun and Puerto Vallarta
First you need to know that not all airlines have direct flights to certain parts of Mexico. So to simplify the process of finding flights to two of Mexico's most popular destinations, Cancun and Puerto Vallarta, we've made a list of which ones actually service the airports there. Currently, the following airlines fly directly into the Cancun International Airport and Lic. Gustavo Díaz Ordaz International Airport (Puerto Vallarta) from the United States:
Aeromexico, Alaska Airlines, American Airlines, Southwest, United, U.S. Airways.
There are more that fly just out of Cancun,
airTran, Delta, jetBlue, Spirit Airlines, Volaris. Allegiant
The #1 tip for getting cheaper flights, according to Michael Bluejay, is being flexible on the dates that you leave and return. A sample of dates on his post showed a difference of over $100 just booking one day later and returning one day later. In fact we took a lot of info from his post on airfare since it was so helpful, so for an even more in-depth look you can check out his post.
If you can't be flexible on dates at least try to be flexible on times, it will still potentially save you tons! You can always plan excursions or look up restaurants and tourist attractions to visit if your time table doesn't align exactly with your check in at one of our beautiful suites like the Riviera Maya Grand Mayan or Nuevo Vallarta Grand Luxxe. Also, resorts will sometimes be flexible with check in times. Think of it as time for extra adventure!
When To Buy
A recent Texas A&M study found that Saturdays and Sundays are the best days to buy tickets to leisure destinations, as those are the days that airlines lower their fares to attract vacation travelers. The best time to book your flight is about six to eight weeks prior to your trip on a Sunday or Saturday, though it doesn't hurt to start looking before that in case an airline is offering a special deal. You need to book your flights at least 2-3 weeks ahead of time minimum, and give it a month for international flights to get a decent price. Also, the cheapest days to actually fly out on are Tuesdays and Wednesdays.
Travel Aggregator Sites
Of course, one of the easiest ways to find flights that work with your schedule and your budget is to use a travel aggregator site like KAYAK, Travelocity, Skyscanner or Hipmunk. Update: Hipmunk has been closed . Here is a post with alternatives to Hipmuk, but some are the same as this post mentions. By simply entering your planned travel dates and destinations, you can peruse a list of available flights and their prices. Other aggregator sites, like Priceline, offer deals, but often at the expense of some freedom of choice, particularly in regard to the number of stops your flight makes. Here are some key things to remember:
If your travel dates are super flexible, use Kayak.
If your dates are semi-flexible use Orbitz, Hipmunk or Travelocity.
If your dates aren't flexible use Hipmunk or Southwest
Cheap at the last minute, use Kayak, Hotwire or Travelzoo
For international flights use Skyscanner, Mobissimo or Momondo
Charter Flights
Another option for flying into Cancun or Puerto Vallarta is a charter flight. Private planes often fly directly to popular destinations like these. When the flights aren't full, they sell the extra seats to the public to cut down on the costs. The rates of extra charter flight seats fluctuate depending on the season and demand. Much of the time, the availability of these seats isn't known until only a few weeks or even a few days out. To find these tickets talk to connected travel agents or check site like, JetSuite's Suite Deals and Air Partner's Empty Legs.
Avoid Holiday Rates Whenever Possible!
Paying for the holiday and seasonal rates of flights can multiply your airfare costs by at least double! Take Thanksgiving for example. Most people fly out the day before and return the Sunday after, but the airlines know this, and so these are the most expensive days to fly out. Prices for Thanksgiving day itself are cheaper, and to return it's cheaper on the Friday, Saturday or Monday after. Here's some sample airfares we got on Michael Bluejay.
Sample Thanksgiving fares we checked4
Price
Wed.
Thu.
Fri.
Sat.
Sun.
Mon.

$498

$495

$417

$363

$363

$350

$348

$340
Even though we like to visit family during a normal holiday timeline, or book vacations during the most desirable times to be there, (which often coincides with peak season and HIGHER prices,) it might be worth it in some cases to switch it up! Hopefully these tips for finding cheap airfare tickets to Mexico was helpful!