Fourteen Things to Do in the Puerto Vallarta Area
We have previously written about all the things to do on the Vidanta Nuevo Nayarit resort. However,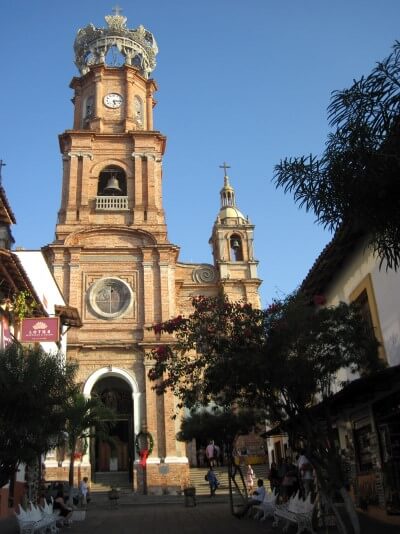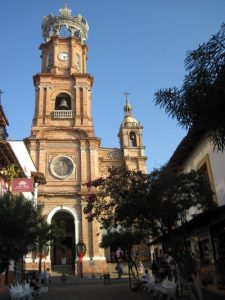 some people will want to experience things off the resort. This post will introduce you to a few of the
spectacular adventure filled diverse activities that cater to every taste and preference. From the enchanting beaches to the vibrant markets, Puerto Vallarta and its surrounding areas offer a plethora of experiences waiting to be explored. In this guide, we'll unveil fourteen must-try activities that will make your visit truly unforgettable. Even if you only pick one or two.
Great Restaurants in Bucerias, Nuevo Vallarta, Old Town
One of the highlights of any vacation is indulging in local cuisine, and the Puerto Vallarta area boasts an array of fantastic dining options. From the laid-back charm of Bucerias to the upscale restaurants in Nuevo Vallarta and the historic flavors of Old Town, your taste buds are in for a treat. Explore the culinary diversity that these areas have to offer, each with its unique ambiance and mouthwatering dishes.
Food Tours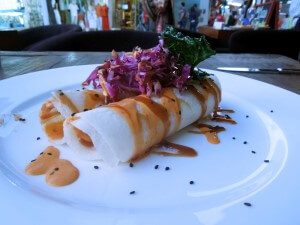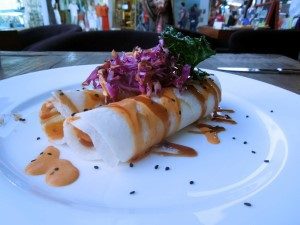 If you ware not up for exploring on your own consider joining a food tour. These guided excursions take you on a culinary journey, allowing you to savor the flavors of the region. From street food stalls to hidden gems known only to locals, a food tour is a delightful way to immerse yourself in the authentic tastes of Puerto Vallarta. Our favorite company is Vallarta Eats. As their ad says, Come Hungry !
Day Trip to Sayulita
Escape the bustling city and take a day trip to the charming town of Sayulita. Known for its bohemian vibes and surf culture, Sayulita offers a laid-back atmosphere and pristine beaches. Explore the colorful streets, shop for local crafts, and unwind in this coastal haven. The surf break is perfect if you want to try a surf lesson. Check out Patricia's surf lessons right by the beach.
La Cruz Sunday Market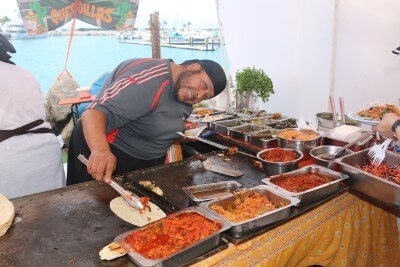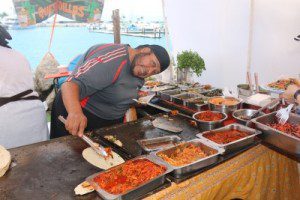 Immerse yourself in the vibrant local culture at the La Cruz Sunday Market. This weekly market is a treasure trove of handmade crafts, fresh produce, and local delicacies. Stroll through the stalls, interact with friendly vendors, and take home a piece of Puerto Vallarta's unique charm.
Jewelry Shopping
Indulge in some retail therapy at the local jewelry shops.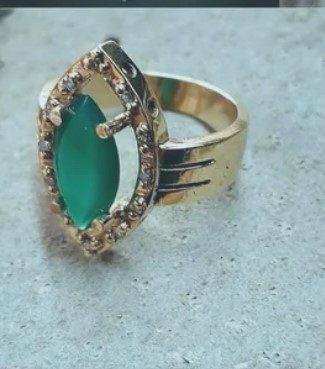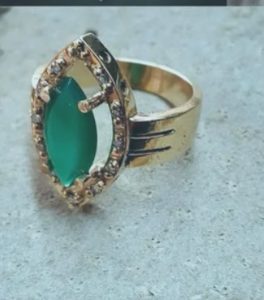 Puerto Vallarta is renowned for its exquisite jewelry, from traditional Mexican designs to contemporary pieces. Whether you're looking for a special souvenir or a unique gift, you're sure to find something that catches your eye. Check out our Jewelry Shopping Blog Post for more details.
Pasitos de Luz Tour
Experience the joy of giving back by taking a tour of Pasitos de Luz, a local charity dedicated to supporting children with disabilities. Learn about their heartwarming initiatives and consider contributing to their noble cause. It's a chance to connect with the community and make a positive impact. We at MayanRental support Pasitos with a donation every year.
Walking Tours in Puerto Vallarta with Sandra Cesca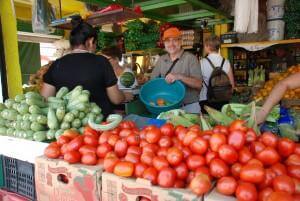 Explore the rich history and vibrant culture of Puerto Vallarta with a walking tour guided by Sandra Cesca. Her insightful narratives bring the city's landmarks to life, providing a deeper understanding of its past and present. Discover hidden gems and capture the essence of this beautiful destination. We review our experience on our walking tour blog post.
Deep Sea Fishing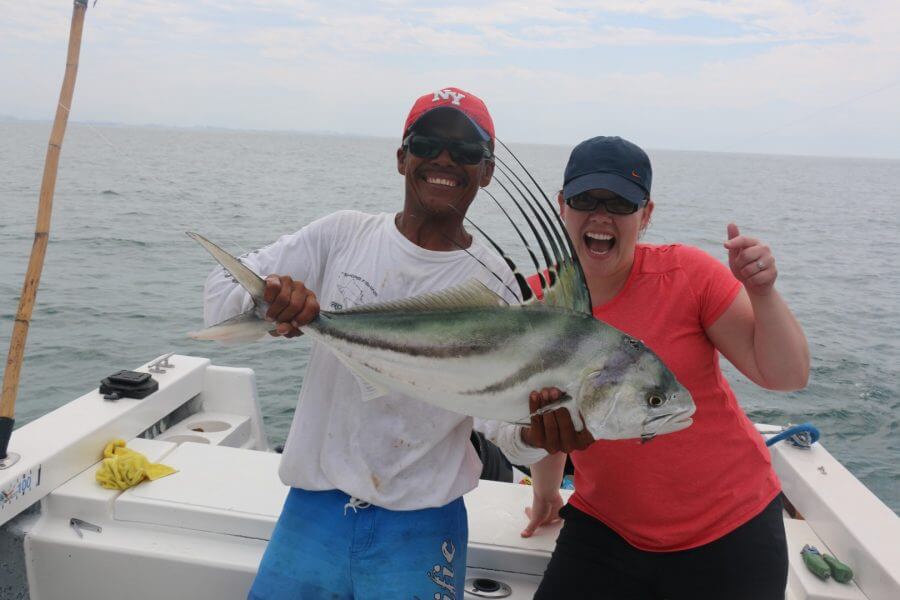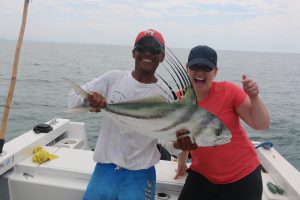 For the adventurous at heart, embark on a deep-sea fishing excursion. The Pacific waters around Puerto Vallarta are teeming with marine life, offering an exhilarating experience for fishing enthusiasts. Test your angling skills and, if you're lucky, catch a trophy-sized fish to boast about. Of course, we have a blog post dedicated to the sport of deep sea fishing. .
Whale Watching
Visit during the winter months to witness the awe-inspiring spectacle of whales migrating along the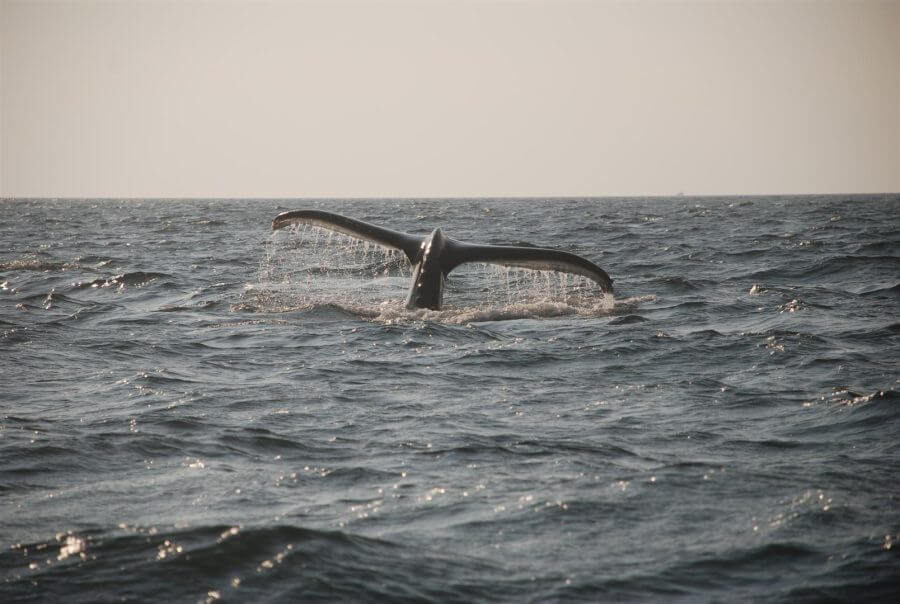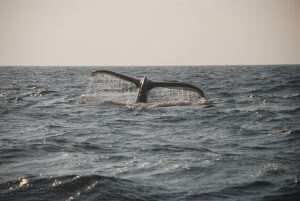 coast. Several tour operators offer whale-watching excursions, providing an up-close encounter with these majestic creatures. It's an unforgettable experience that will leave you in awe of nature's wonders. Vallarta Adventures offers an entertaining trip aided by airborne spotters. It is a bit commercial, but the do a great job. There is a more ecology minded tour in a smaller boat put on by EcoTours Vallarta.
Puerto Vallarta Zoo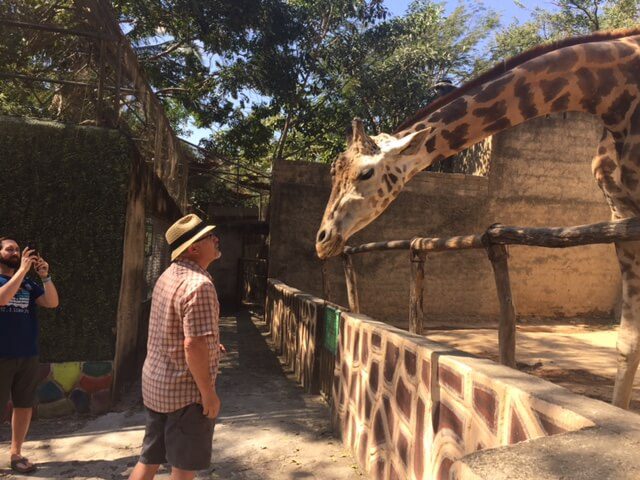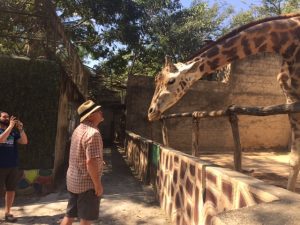 For a family-friendly outing, head to the Puerto Vallarta Zoo. Set against the backdrop of lush greenery, this zoo provides a unique opportunity to observe a variety of animals in a semi-natural environment. Educational and entertaining, it's an ideal destination for visitors of all ages. We did a tour to see for our selves. Read our review of pros and cons of the Puerto Vallarta Zoo.
Botanical Garden
Escape to the serene surroundings of the Puerto Vallarta Botanical Garden. Explore the diverse plant life, enjoy scenic trails, and marvel at the breathtaking views. It's a peaceful retreat for nature lovers and a perfect spot for capturing the beauty of the region's flora. It is a short drive south of the city, but you probably want to have your own car. If you car coming from Nuevo Vallarta, be sure to find out about the bypass west of downtown to avoid a tedious trip through the middle of the city.
River Cuale Zip Line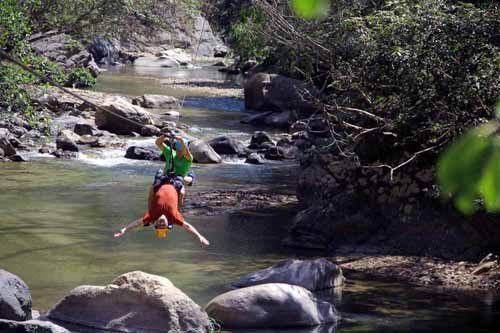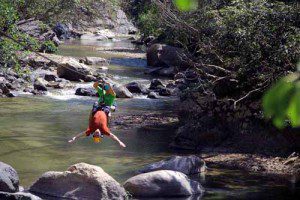 Thrill-seekers, rejoice! Take your adventure to new heights with a zip-lining experience over the scenic
River Cuale. Feel the adrenaline rush as you soar through the treetops, taking in panoramic views of the lush landscapes below. There is even an expedition version that involves rapelling, rafting and more in addtion to fantastic zip lines.
Walk the Malecon
Discover the heart of Puerto Vallarta by strolling along the iconic Malecon. This oceanfront promenade is lined with shops, restaurants, and vibrant street art. Enjoy the sea breeze, take in the lively atmosphere, and capture stunning views of the Pacific.
Las Caletas Day Trip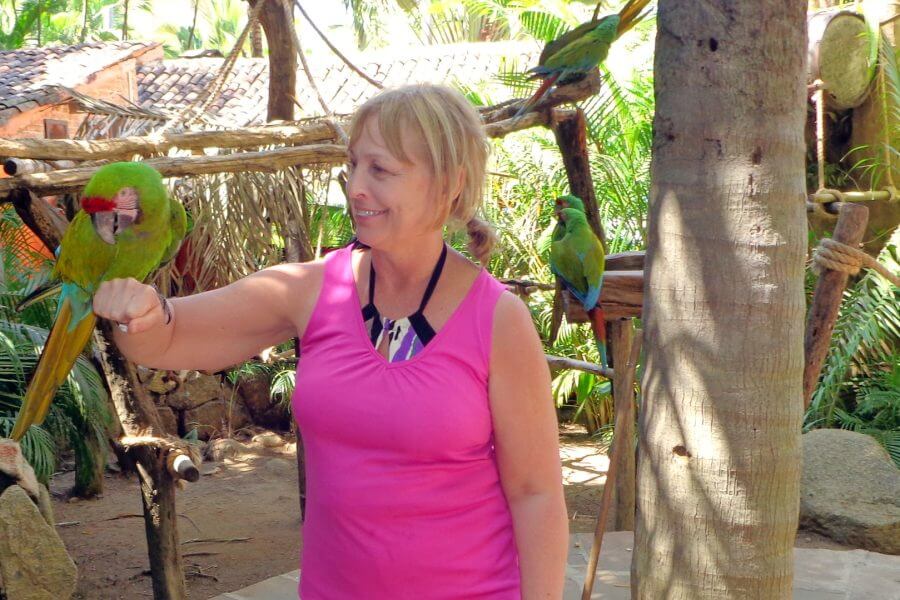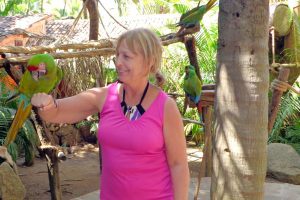 Escape to the secluded paradise of Las Caletas on a day trip. This private beach hideaway offers tranquility and adventure in equal measure. Snorkel in crystal-clear waters, relax on pristine beaches, and indulge in a day of pure bliss. Vallarta Adventures offers an all inclusive day trip to Las Caletas that has it all.
Rhythms of the Night
Another way to discover Las Caletas is with a night time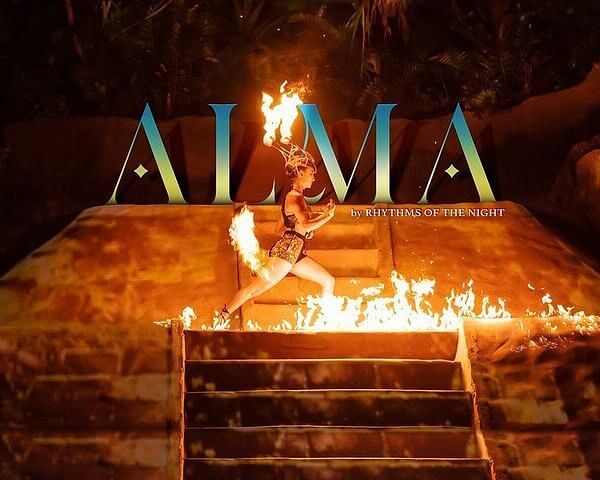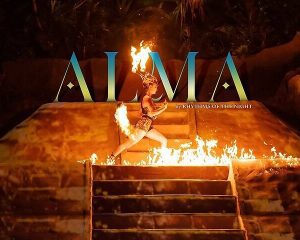 mesmerizing experience at Rhythms of the Night. This enchanting outdoor show combines live performances, gourmet dining, and a magical setting on a secluded beach. It's a captivating way to highlight your visit to this captivating destination.
Summary
With its diverse array of activities, a day off the resort in the Puerto Vallarta area invites you to create memories that will last a lifetime. From culinary delights and cultural experiences to thrilling adventures and serene retreats, this destination has something for everyone. So, pack your bags and get ready for a journey filled with discovery, relaxation, and the warm hospitality of Puerto Vallarta. So ends our story of fourteen things to the in the Puerto Vallarta Area
Search our site
Recent Posts
Who is Mayanrental?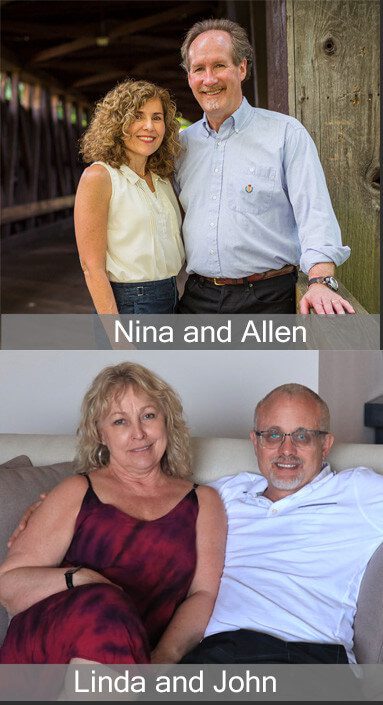 We are Vidanta timeshare owners who care our guests. We love finding you perfect accommodations for an excellent vacation.
Read More....