Booking Websites and Timing
Of course, in your quest to find cheap flights to Mexico, one of the easiest ways to find flights that work with your schedule and your budget is to use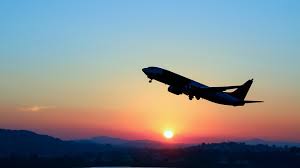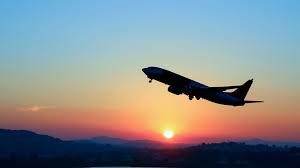 a travel aggregator sitelike KAYAK, Travelocity, Skyscanner and more recently Google Flights . By simply entering your planned travel dates and destinations, you can peruse a list of available flights and their prices. Other aggregator sites, like Priceline, offer deals, but often at the expense of some freedom of choice, particularly in regard to the number of stops your flight makes. Here are some observations:
Google Flights is super fast, can search multiple options at once. It also has tools like a Date Grid and a Price Graph providing historical data. The down side is that it doesn't search some of the smaller Online Travel agents or airlines, so it often doesn't fine the lowest rates.
Kayak is slower to give results, but searches more broadly. Like google it has the option to search with flexible dates and you can sign up to be notified if rates change. It has price history and price calendar options.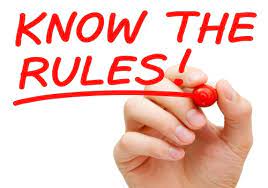 Here are some general rules:
If your travel dates are super flexible, use Kayak.
If your dates are semi-flexible use Orbitz or Travelocity.
If your dates aren't flexible, consider Southwest
Cheap at the last minute, use Kayak, Hotwire or Travelzoo
For international flights also try Skyscanner or Momondo in addition to Kayak.
Every search website is a little different. Make sure you know if you are looking at one way prices vs round trip and if fees and taxes are included. Taxes and fees can sometimes add $100 to your trip !
When to Book
There many stories that a certain day of the week (like Tuesday) is best has mostly been debunked. For domestic flights 1 to 4 months in advance is when flights are oven lowest. For international, 2 to 6 months is your best bet. Jet blue releases their cheap fares six months in advance.
Start searching Travelocity, Kayak or other sites about 6 months out, then wait. You can set up an email notice if the price drops. But only wait a couple of months, because if you buy too late you are gonna pay!
When booking with POINTS or MILES, the best rates come out when fares are issued 330 to 360 days in advance. Sometimes the cheap fares reappear one or two months before the trip but DO NOT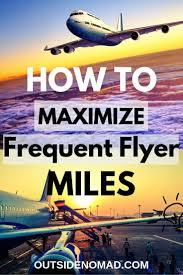 count on it. Wait only if you are looking for a spur of the moment trip. The down side is that flights will often change once or twice when booked a year in advance.
Kayak has a cool feature called "Fare history chart" (which is a link near the top left-hand corner of the search results). You can at least then make an educated guess as to whether it's a good time to book. You can also find this service with Yapta or Hotwire.
Specifics for Puerto Vallarta and Cancun Flights
First, you need to know that not all airlines have direct flights to certain parts of Mexico. So, to simplify the process of finding flights to two of Mexico's most popular destinations, Cancun (CUN) and Puerto Vallarta (PVR), we've made a list of which airlines actually service the airports there.
| | |
| --- | --- |
| Cancun | Puerto Vallarta |
| American | American |
| United | United |
| Delta | Delta |
| Aeromexico | Aeromexico |
| Air Canada | Air Canada |
| West Jet | West Jet |
| Southwest | Southwest |
| JetBlue | JetBlue starting in 2022 |
| Spirit | Spirit |
| Allegiant | |
Another consideration is that there are many more direct flights from to Cancun from the East Coast and many more direct flights to Puerto Vallarta (and Cabo) from the west coast.
Cheap Airlines
Budget airlines like Spirit and Allegiant will sometimes have amazingly low fares. You just have to know what your tolerance for minor inconveniences are. Also, make sure you read articles about the particular oddities of each airline. For example, if you don't pay in advance for your checked bag on Spirit, it will cost you as much as $100 when you check it at the airport. If you need a humor break, here is a story of one of our trips on Spirit with a little fictional humor thrown in. Seriously though, here is a complete guide for flying Spirit with no humor added. And here is a guide for managing the crazy check in system of Southwest.
Track and Change Booking
For the truly bargain obsessive, you can read up on change and cancellation fees and then track rates manually or sign up for email updates. Then cancel and rebook if a bargain shows up.
Last minute
Generally, this won't often work with our Vidanta booking, but if you find a last minute fare , it can't hurt to check with us. We ourselves have booked airfare and a Grand Luxxe both within a week of departure !!
Midweek Fares and Add on Vacation
Flying on Tuesday, Wednesday, or Thursday is often your best bet for better fares. On United, you can see the prices in a calendar view. Just choose the 'my dates are flexible' search. Also, Kayak has a calendar of the lowest fares found on their site.
Midweek Arrival Options
Vidanta resort arrivals are only Friday, Saturday, Sunday or Monday. However, Ocean Breeze Hotels at both Nuevo Vallarta and Riviera Maya are on the resort (RM) or close by (NV at Sea Garden up the street) and the rates on their web sites are reasonable, enough so that if I find a good airfare which is not a check in day, I would go there. Then check in is just a short distance away and we can usually coordinate with the resort.
If you feel adventuresome, you could fly down a couple days early and stay in a hotel in the "old town" area of Puerto Vallarta or in Playa del Carmen. It is wonderful, as you experience the lively city atmosphere and fantastic restaurants for a couple days prior to the rest and relaxation of the resort. It's a nice bit of diversity. We just took a cab from the hotel to Vidanta on check-in day. Keep in mind though, that Mayan resorts offer free transportation FROM the airport, not TO the airport, and also not FROM other hotels or resorts. so you have to add that cost in also if you arrive mid week. You can arrive on a Fri, Sat, or Sun to take advantage of that, and add days on at the end of the trip to get the lower airfare. We are going to Nuevo Vallarta Vidanta Grand Luxxe on a Friday in February and will stay an extra 10 days in Bucerias afterwords.
Two One Way Fares
Those Rotten Overnight Flights
Consider a getaway or extra vacation at a connection, especially if overnight flights are the only option. Enjoy that area for a few days before going on to your destination. This might work well for trying to get to Cabo from the East coast!
Try Different Airlines
For example, Frontier is often the best rate out of Denver, so see if you can get to Denver cheap. Check Jetblue right around when their schedules open so you are able to lock in the lowest fare. (Jet Blue opens fares around 6 months in advance). Currently they only fly to Cancun, but will add Puerto Vallarta in 2022.
Getting to Puerto Penasco
Getting to Vidanta Puerto Penasco requires a bit more planning. If you don't live in the area, you can fly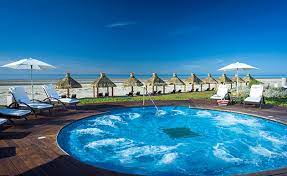 into Phoenix, and stay overnight. Rent a car in the morning so you are doing the border crossing and the drive in the daytime. Also, try for a Monday check in so you are not crossing the border on Sunday night with all the weekend traffic. Plan on a 4 hour drive through the desert. Check with us, some times of the year they offer limo service from the Phoenix airport at a discount. Here is a driving guide to Vidanta Puerto Penasco Just because we like you.
Search our site
Who is Mayanrental?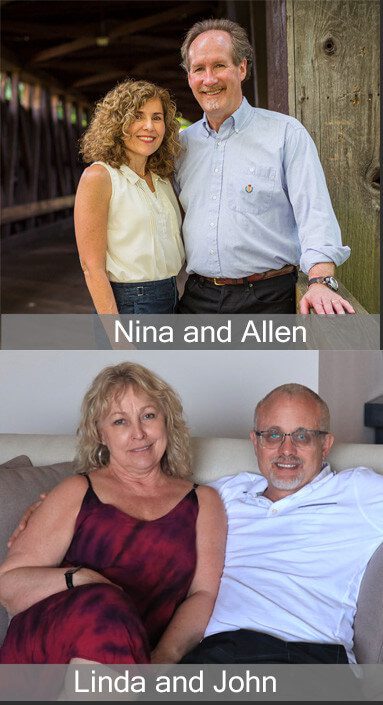 We are Vidanta timeshare owners who care our guests. We love finding you perfect accommodations for an excellent vacation.
Read More....