John'a Seven Favorite Mexican Food and Beverage Experiences
Disclaimer #1: This is a blog post of my favorite foods in Mexico. It does not reflect the opinions of the the rest of the MayanRental team. Maybe Linda, Allen or Nina will write their own post, who knows.
Disclaimer #2: My friend Mike describes me as a gastronomic adventurer. What he means is that I love new and unique food experiences.
Disclaimer #3: However, I do have a few sissy spots in my palate. I do NOT like organ meat (including fois gras) or fishy tasting seafood like mussels and sardines. Kinda pathetic, but there it is.
Mole Negro-
Mole (pronounced (Moh-Lay)comes in a variety of colors. It is a sauce made with many, many spices and takes a very long time to prepare. Mole Negro or Black Mole is my favorite has a dark earthy taste flavored with , believe it or not, chocolate and multiple different spices. It has a bit of a bitter taste at the end and, like red wine, will not appeal to small children. It is most often served on enchiladas. Next month I will dedicate an entire post to the different kinds of mole. Where to Get Mole? Well the City of Oaxaca is the undisputed home of mole. However, there is a very good mole restaurant right next to Jo Jack's in Old Town Puerto Vallarta. It is very good. If you want to stay on the Vidanta resort in Nuevo Vallarta , they have excellent mole enchiladas at the Cafe del Lago breakfast buffet (aka the best breakfast buffet in the world). However, only on certain days, so you will have to ask which day and come back if you chose the wrong day.

Chiles en nogada

Chiles en nogada is a traditional Mexican dish that consists of poblano peppers filled with a mixture of ground meat, fruits, and spices, topped with a creamy walnut sauce and garnished with pomegranate seeds and parsley. The dish is known for its vibrant colors, which represent the Mexican flag, and its complex flavor profile, combining savory, sweet, and nutty notes. I have had it served hot and cold. It is good either way. It is considered one of Mexico's most iconic and beloved dishes.

Where can you get Chiles en Nogada? I have had it at Mi Casa in Cabo San Lucas and at the Red Cabbage restaurant in Old Town Puerto Vallarta.

Fish Tacos

Yes , I know, you can get fish tacos anywhere. However, the fish tacos at Marisma tacos on the corner of Naranjo and Venustiano Carranza in Old Town Puerto Vallarta. This humble street stand is amazing. I normally prefer grilled fish, but they do some kind of deep fry magic that is like no other. They have several different kinds of salsas and toppings that make these inexpensive tacos something we go back for every time we are in Puerto/Neuvo Vallarta.

Agua de Tuba

Agua de tuba, also known as simply tuba, is a traditional Mexican drink made from the sweet sap of the coconut palm tree. The sap is extracted by tapping the tree's flower buds and collecting the liquid in a container. The sap is then mixed with water, ice, and a sweetener such as sugar or honey. Typically , it is flavored with ingredients like cinnamon, vanilla, or lime juice. Agua de tuba is a refreshing and slightly sweet beverage with a unique flavor that is popular in the Puerto Vallarta area. And it is delicious !

Where can you try tuba? We discovered it on the Mole Pozole food tour and got it from the guy in the picture on the Malecon in Puerto Vallarta , who is a bit of an institution. It might look a little dicey, but you should realize that vendors on the Malecon are all certified by the local government. So be brave and look for this guy next time you are on the Malecon.

Elote

While we have you on the Malecon, You should check out the Elote stand that opens in the evening toward the southern end. You may have had it elsewhere , but like the Marisma taco stand, this version is unique. You get a big glass of chewy corn kernals, they then add mayo or sour cream. Ask for medio y medio (half and half) and pocito (small amount), since they tend to be a bit generous. then you can try adding on a sampling of the myriad of salsas available. Incredible.

Yucatan Food

It has been a few years since we visited, but the Yaxche restaurant in Playa del Carmen (south of Cancun) is still serving upscale Yucatecan cuisine. This is what is often referred to as pre-hispanic Mexican food. I had something with an orange in the sauces that was amazing. Let me just refer you to a good blog post that will guide you to Yucatan food.

Shrimp at Fat Boy's in BuceriasAs you can tell, we have been in the Puerto Vallarta Area many times. We only just discovered Fat Boy's in Bucerias. There are actually two locations, but the best is just to the north of Mar y Sol on the main road next to the beach. They have huge shrimp, stuffed with cheese and wrapped in bacon. Decadent, perhaps not even purely Mexican, but unbelievably delicious.
Tequila and MezcalI already dedicated an entire blog post to Tequila and Mezcal, so I have nothing more to say.
Hopefully you will get a chance to try one of my favorite eight experiences with Mexican food and Drink.
Search our site
Who is Mayanrental?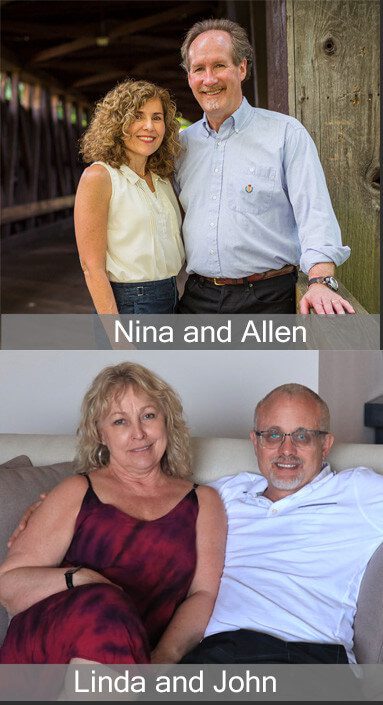 We are Vidanta timeshare owners who care our guests. We love finding you perfect accommodations for an excellent vacation.
Read More....