Mi Cocina Restaurant - San Jose del Cabo
As we mentioned,  we had told our concierge, Humberto that we were a bit worn out on Mexican food.  He recommended Mi Cocina, which emphasizes Italian and offers other upscale choices was recommended.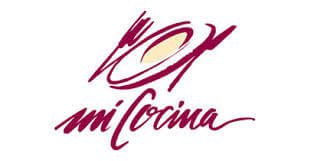 It is located in the courtyard of Casa Natalia ,  a classy botique hotel and has an elegant modern décor.  The primary cuisine is Italian with of course, the inevitable Cabo emphasis on seafood.  This is a not to be confused with Mi Casa which is an excellent Mexican restaurant nearby.
The menu had a creative collection of dishes from risotto and ricotta raviolis.  One of us had the argentina style steak and they were very happy.
We had five people for this dinner ( my friend Jim had to leave early for a meeting in Washington DC).   Every one of us thought our meal was excellent.
Having had such a great chocolate mousse at Salvatore's earlier in the week, we couldn't resist trying it here as well.  It was….. good.   But not quite  in the same league.
But don't be distracted.  This was one of our favorite restaurants of the week and we highly recommend it.  Especially when you are thinking you couldn't possibly eat another enchilada or fish taco.